So where we were staying and what we were doing we were kind of in and out of Idaho and Wyoming the whole time! It was cool.

We were staying in Irwin, Idaho but had to go get some groceries and the nearest town was Aspen, Wyoming! And it was so cute and gorgeous! We ate at Tootsie's for lunch and it was awesome! 
After spending all day in Yellowstone we drove all through Grand Teton National Forest and Jackson Hole to get back to our cabin.
I had never seen The Tetons and they were simply amazing! I love the mountains!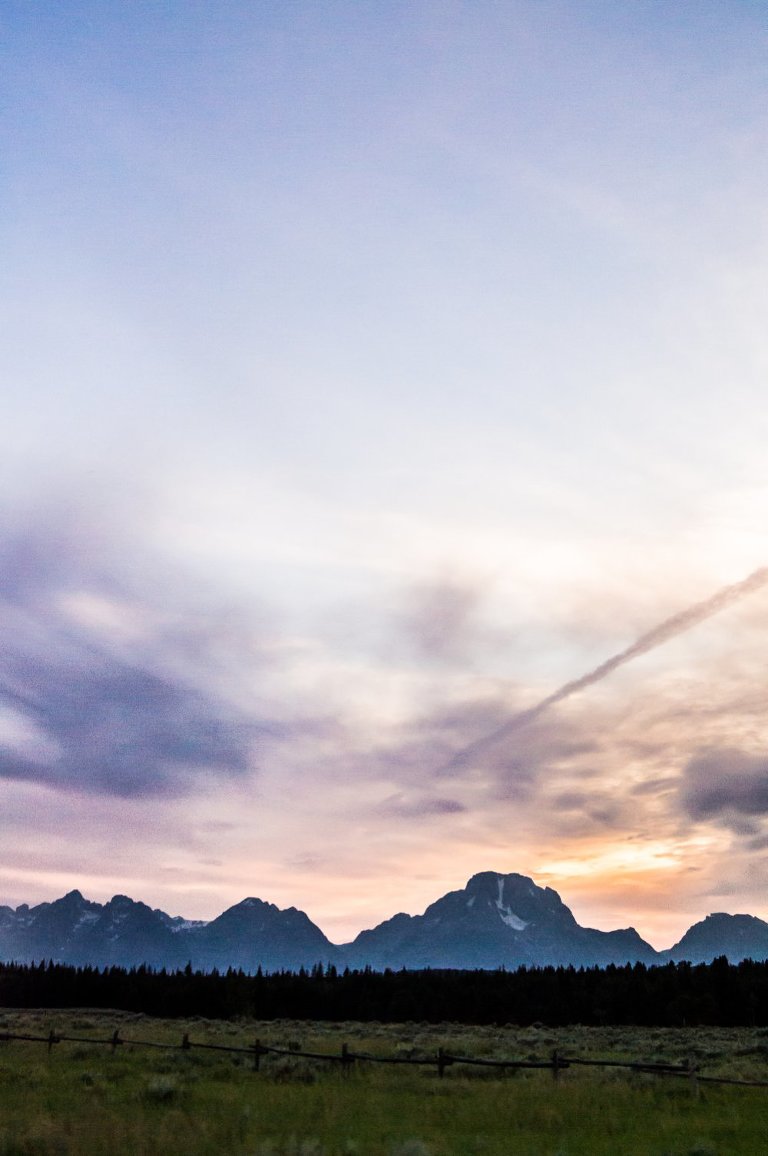 We just happened to be driving through Jackson Hole right as the fireworks were going to start so we pulled over and watched them! I dream of getting these perfect pictures of Dave and I, and I started to play with it when I realized that I could just stop, put my camera down, and be with Dave. I could cuddle him and not worry so much about documenting everything. Life is cool like that, it let's you know things that are more important.

The next day we went to church in Victor, Idaho! Ha, it was this tiny town but is seemed like a lot of people were visiting over the holiday weekend so it was interesting. The drive from our cabin to church was seriously amazing with SO many trees! 
I made Dave pull over to document it!
It started to sprinkle a little bit, but no worries!
We try to not do a lot on Sunday's, but when we're on vacation we still want to do somethings, but taking it easy is more important to us! So it was so cool to just explore Jackson Hole!

Persephone Bakery is great! My best friend has been up here twice in the last year and told us we HAD to go! We love baked goods so it was right up our alley! We were hungry for lunch so we just took them to go and ate them that night at the cabin.
We just walked around town for little bit, Liberty Burger was seriously divine. And we topped it off with Moo's!