My mom took us to Bear Lake over the 4th of July! It was SO fun!! We went up Friday and came home Sunday–perfect little cabin getaway! But it was so packed on the beach on Saturday it was nuts. Still worth the trip though. My brother bought a little sail boat and it was hilarious to see everyone on it, and the kids loved it. I love being able to spend time with my family and being so close with them all. We stayed in this amazing cabin in Garden City with the best view of the lake!
We all chipped in and made dutch oven dinner's on Saturday but Dave and my brother were the ones who labored over the hot coals, and it turned out SO good! Seriously everything was delicious.

Dave and I made shirts for everyone–I designed them and he printed them! We all loved how they turned out! 
How about that view???
Julia's family could not quite get it together ;)
NO ONE could get enough of baby Sloane!!
The whole gang!!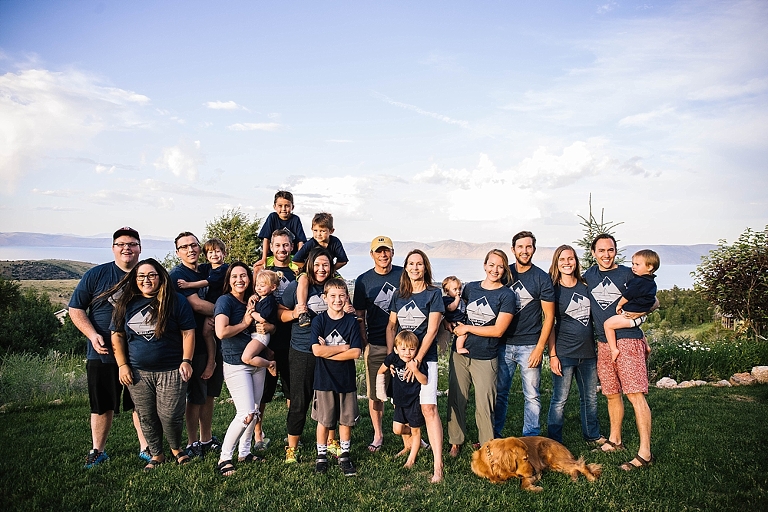 And this is how the grandkid picture ended…
HAHA.
For some reason these two love to measure who's taller face to face HAHAAA!

The next day we found a way less crowded beach in Garden City on the Utah side of the lake!
THESE TWO. Thick as thieves I tell ya..
The drive was so beautiful there and back–I need to go take some clients up there for sure!