Brett and Tara and so kind and so fun! I have loved working with them and am so excited for them to get married today! They did a first look and it was so cute! These two met in 8th grade math.. or match class haha!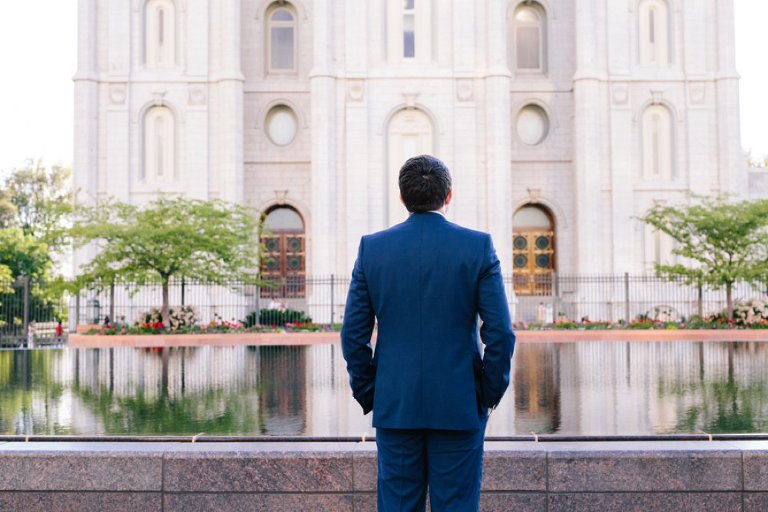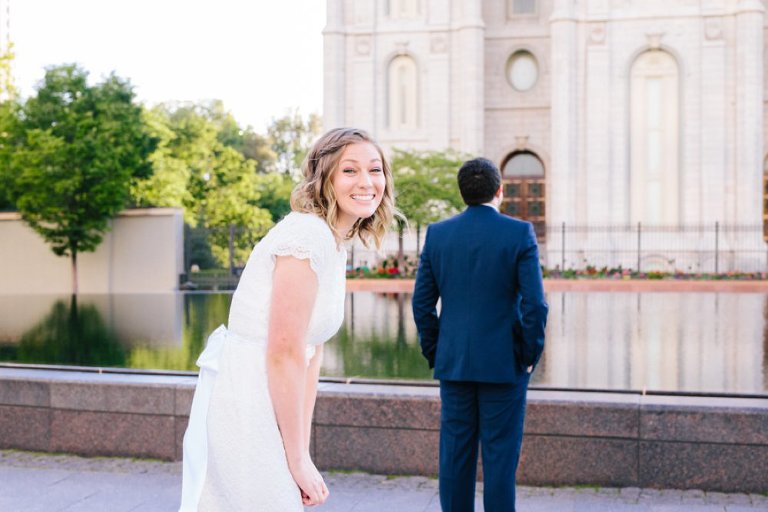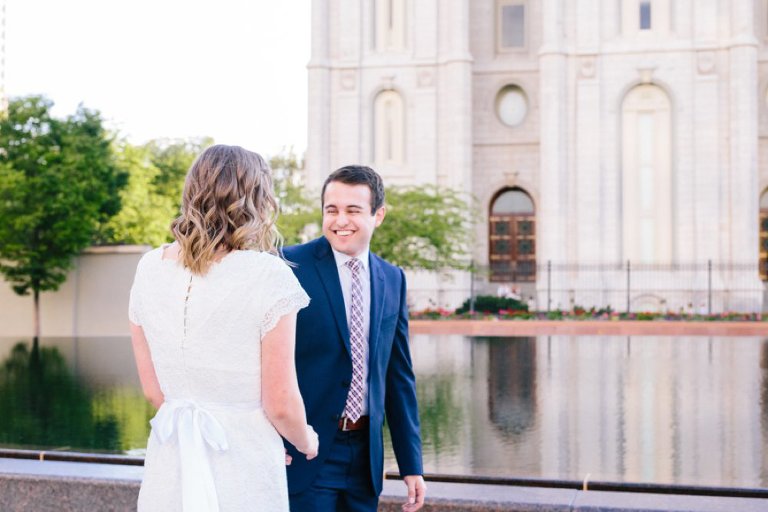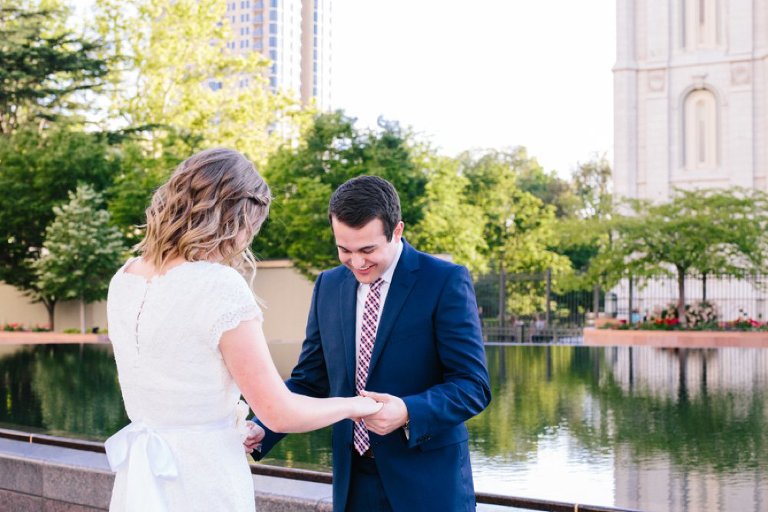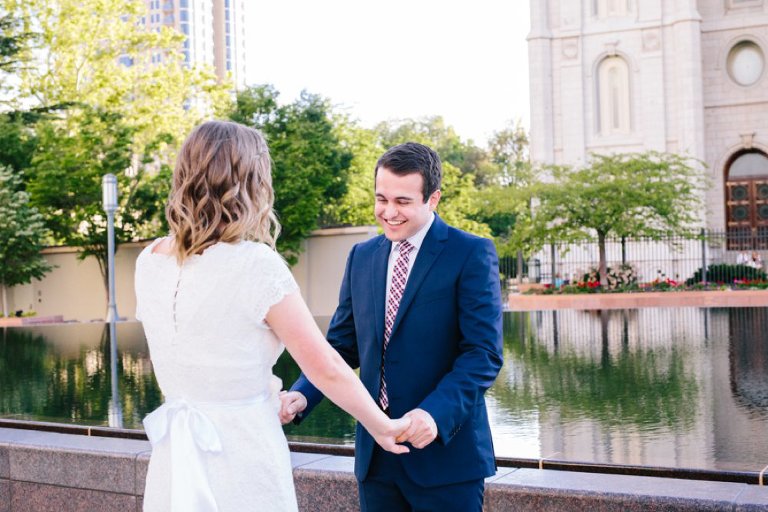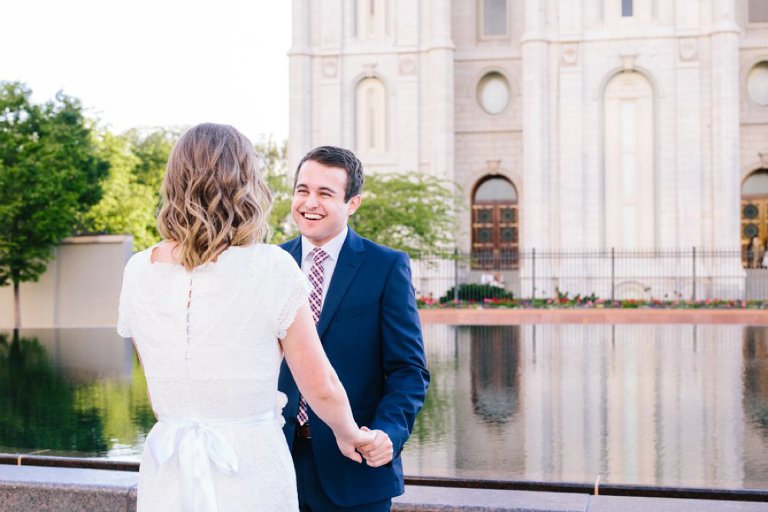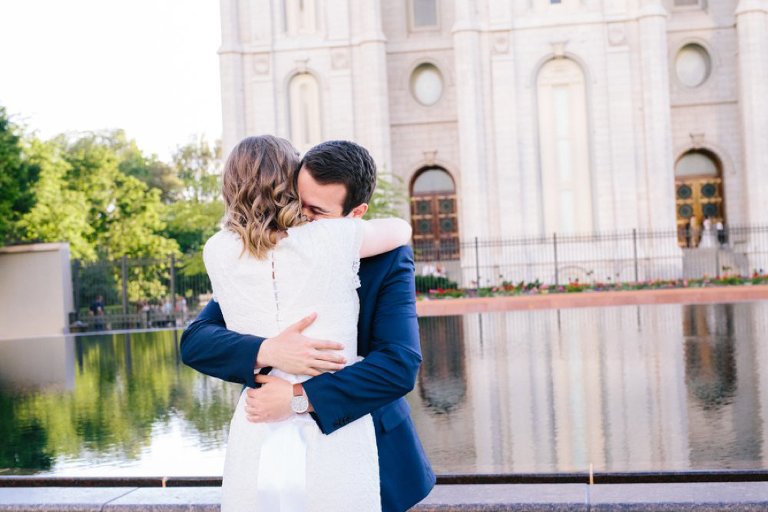 These two sweeties started dating in high school and wrote each other all through their missions! He was in New York and she was in Alabama. They love to go to the gym, watch movies, go to the park, Cafe Rio, hang out with their families, go to Salt Lake, talk to each other, a lot.. haha!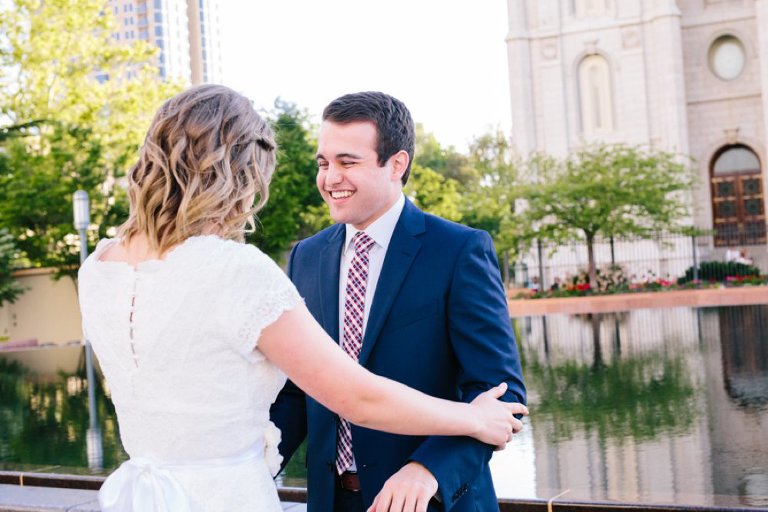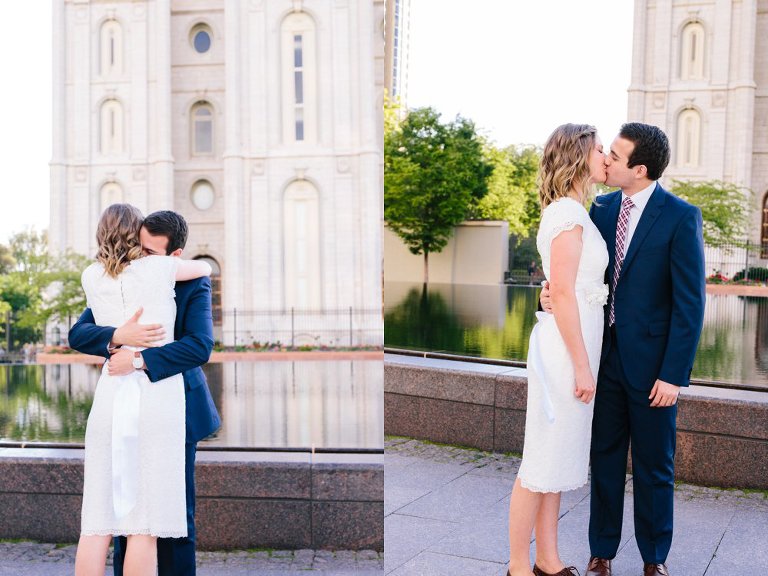 Tara's cute friend Janel came along and I caught them holding hands on her way to meet Brett!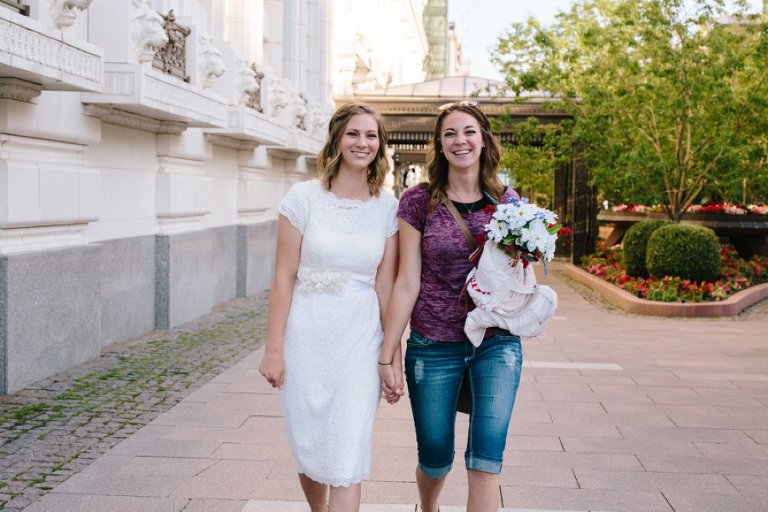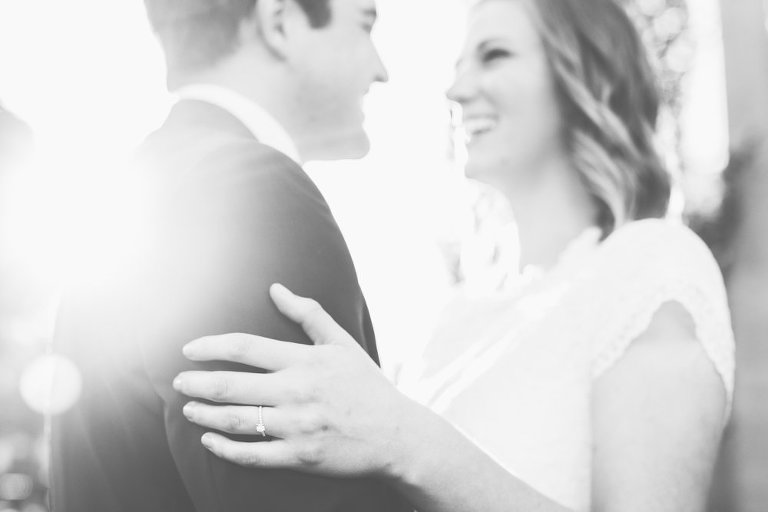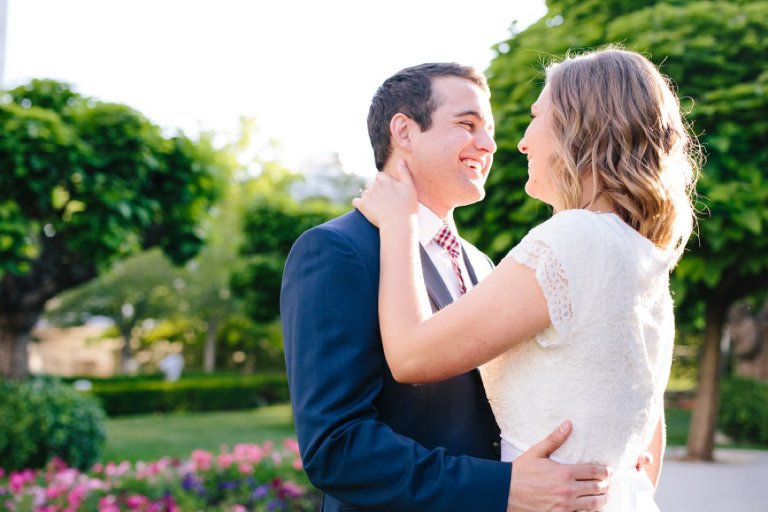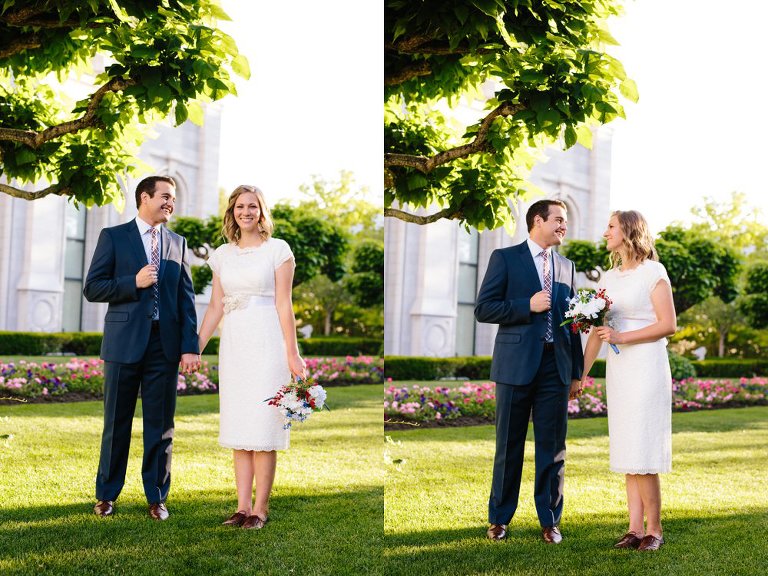 The engagement story..On April 11, 2015 Brett planned a date for them to go to the Tulip Festival at Thanksgiving Point, on the way they stopped at the Jordan River Temple to do an endowment session. Afterwards, Tara was getting a little hangry (haha sounds like we have a lot in common) so they decided to go to Wendy's for lunch..The thing you need to know about them is that Wendy's is more than a fast food restaurant, not because they merely don't freeze their meat, but because it's one of the first places they held hands! There they changed into normal clothes and headed down to the tulip festival. After walking through the various sites they went to the top of this hill in the middle of the park. Brett was trying to set up the camera to take a video of the proposal that was about to take place but people kept running in and out of the scene. Tara was a little skeptical at this point. The battery in the camera was dying from taking many pictures of the plants and the sun was about to go down so Brett had to hurry and do something. After contemplating, Brett decided for he and Tara to check out another part of the park-the rose garden. This turned out to be a better place for the proposal. As he was setting up the camera some kids decided to sit down right where it was going to happen! So Brett told them kindly to leave and so they did. Especially after he flexed…….So Tara was standing waiting for Brett to put the timer on the camera so they could get a picture together, but Brett actually put it on record. Well, after standing for 10 seconds Tara asked when the camera was going to go off. That's when Brett told that it was on record and knelt down to propose to her. The rest is history.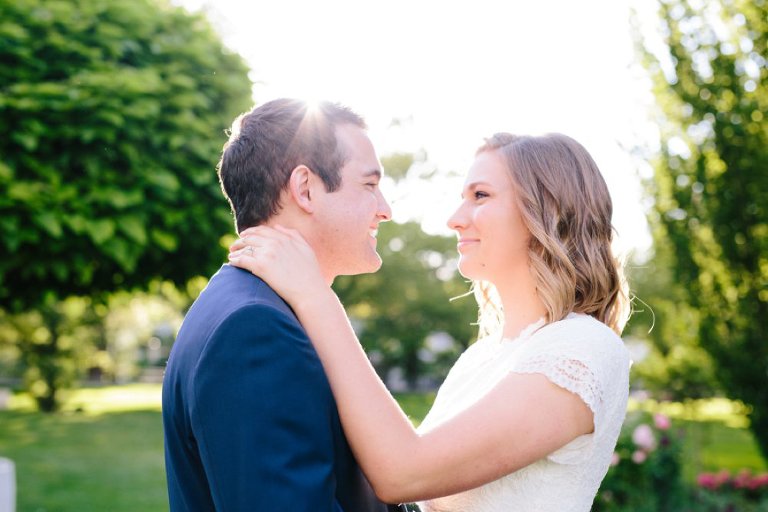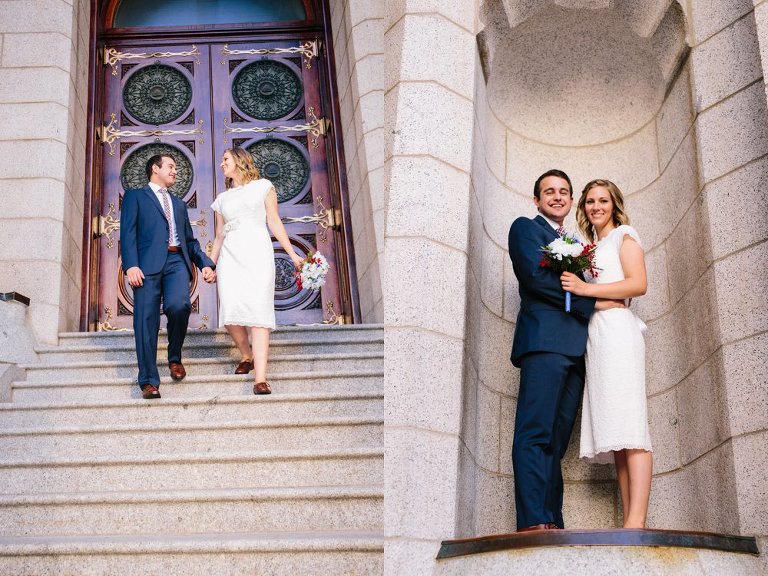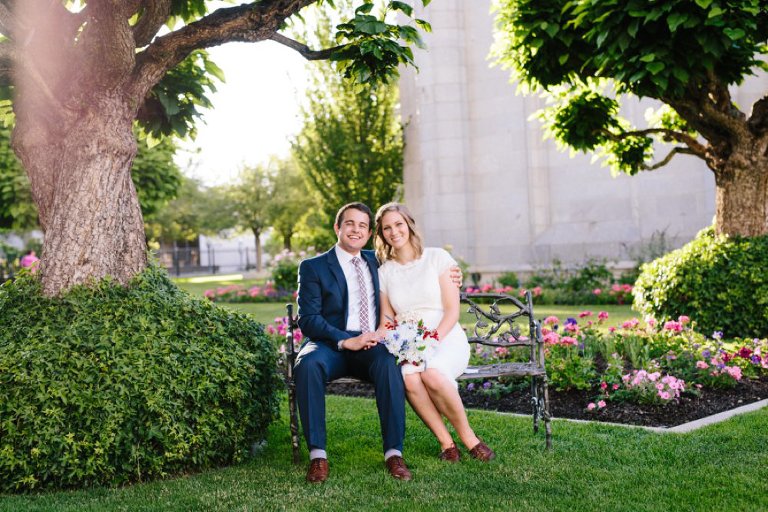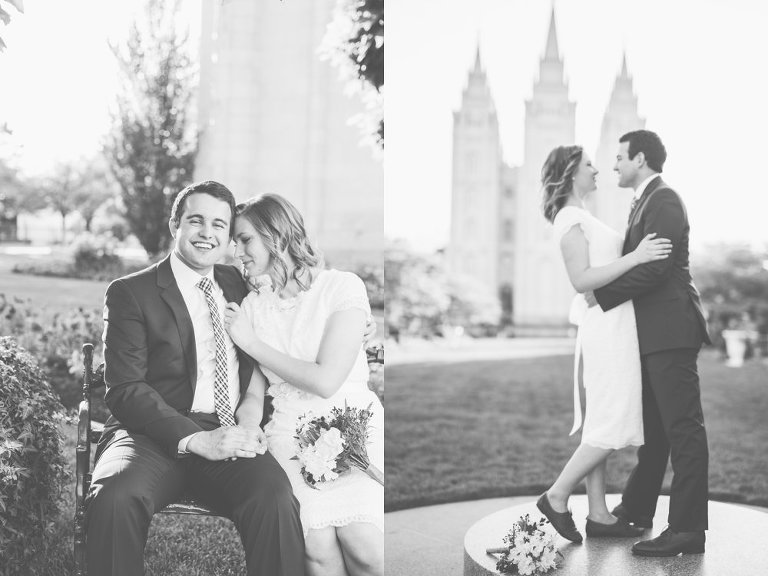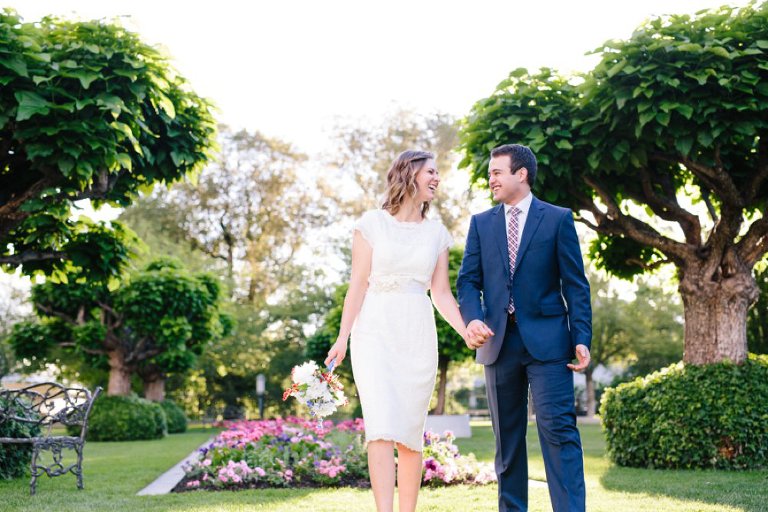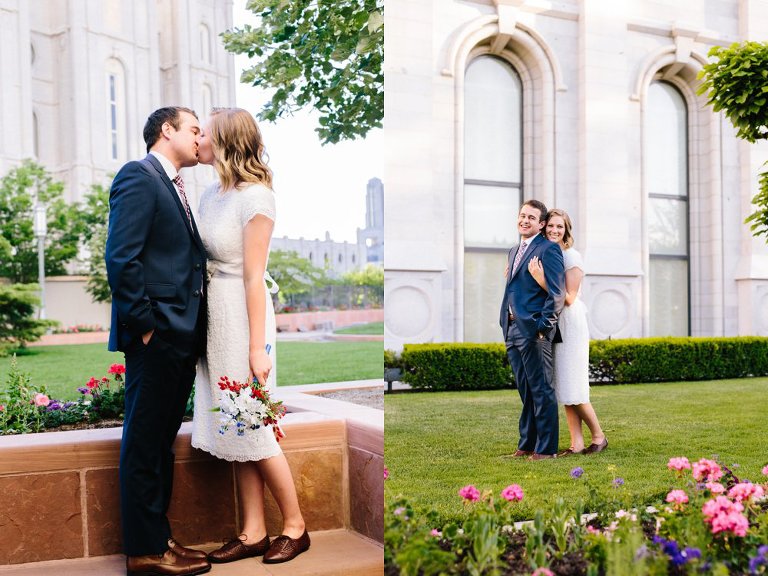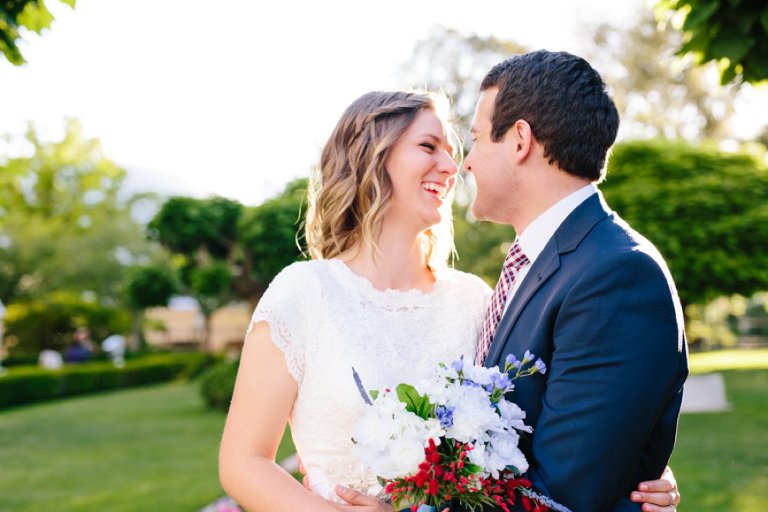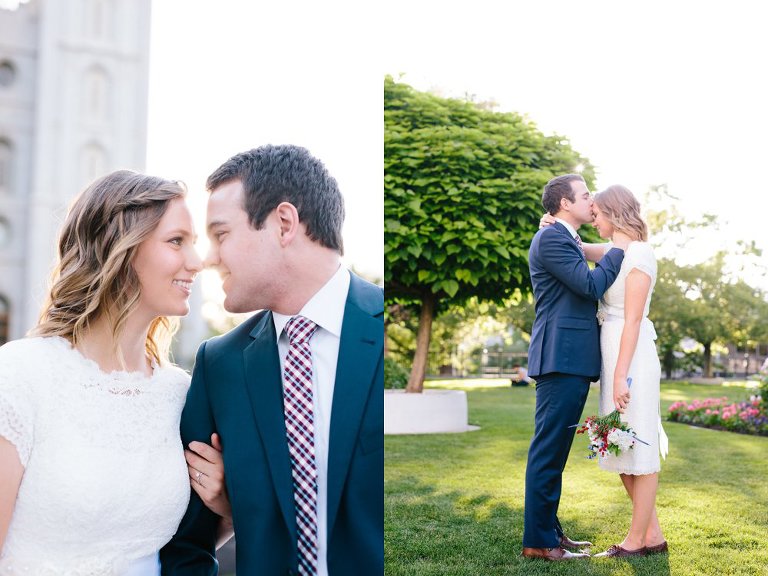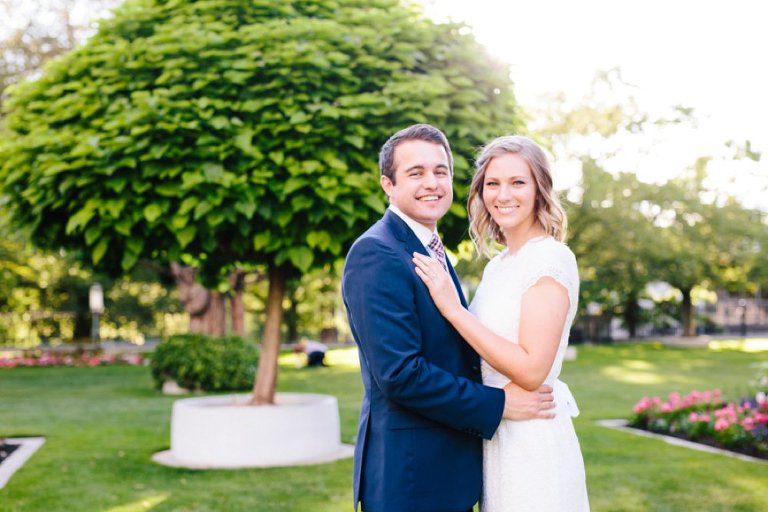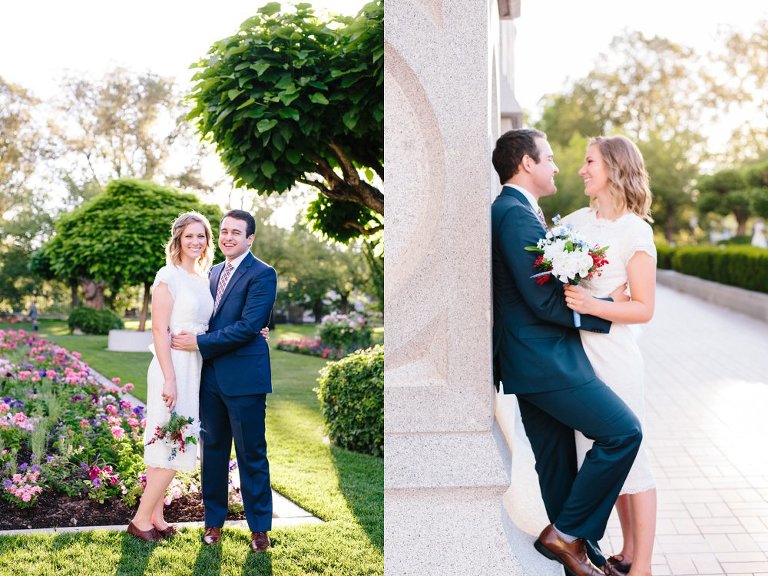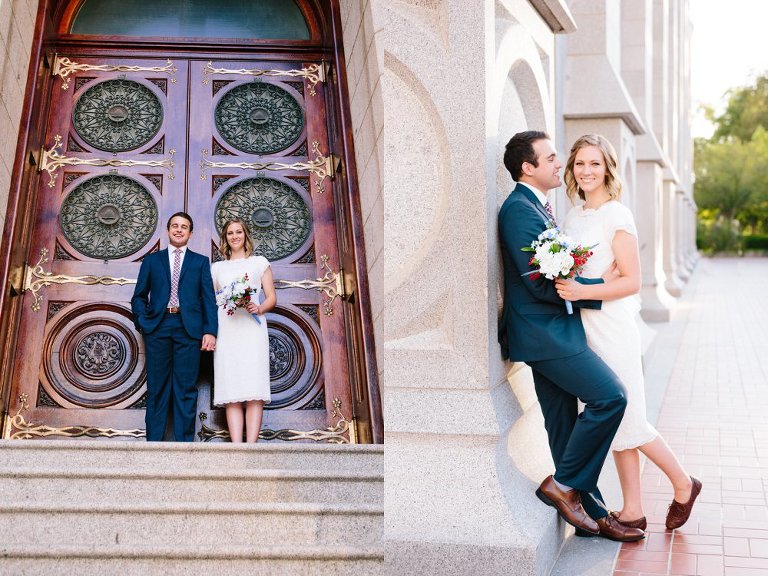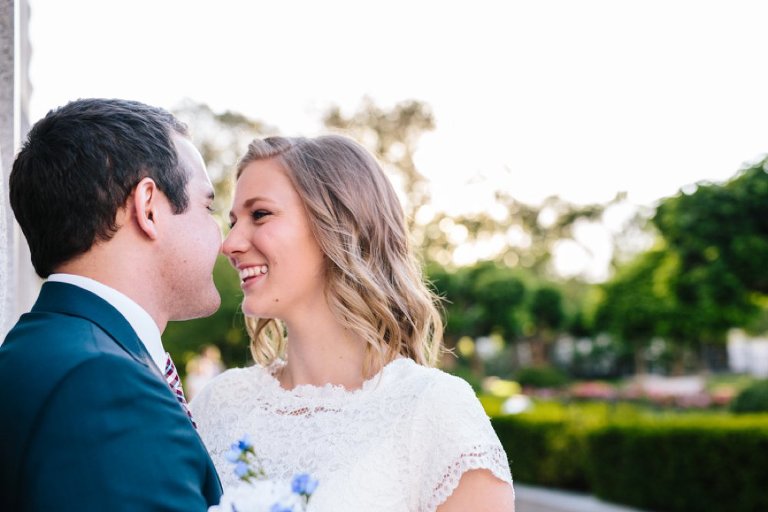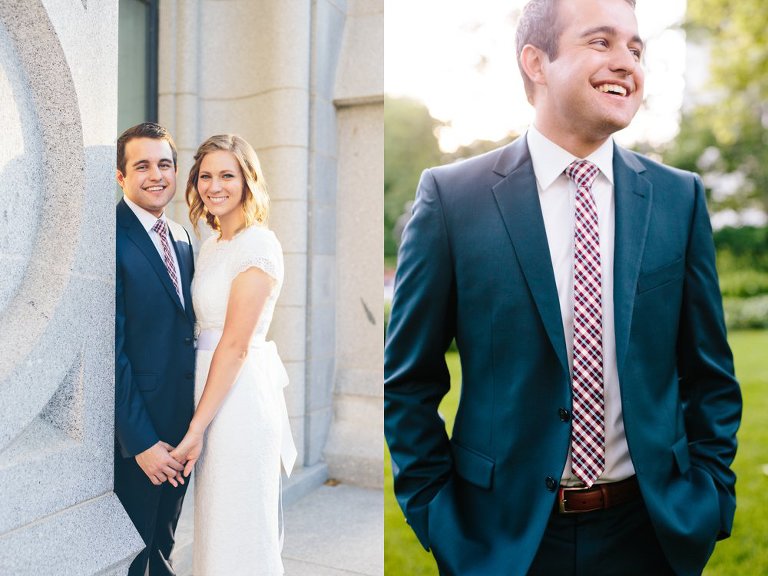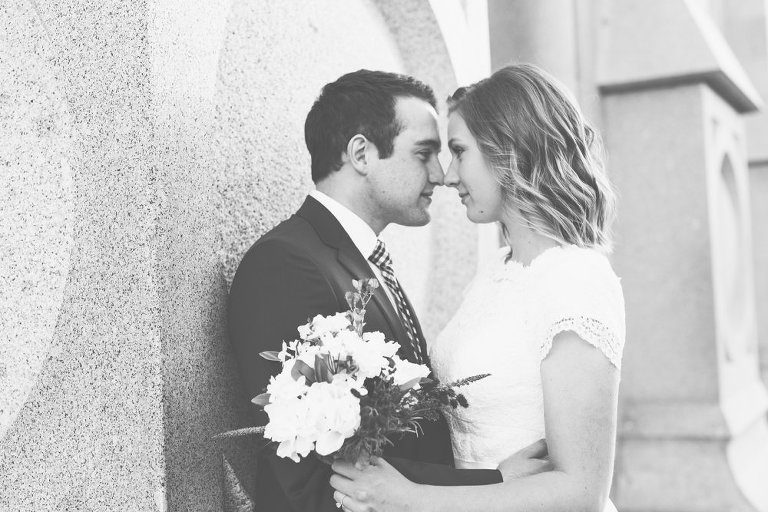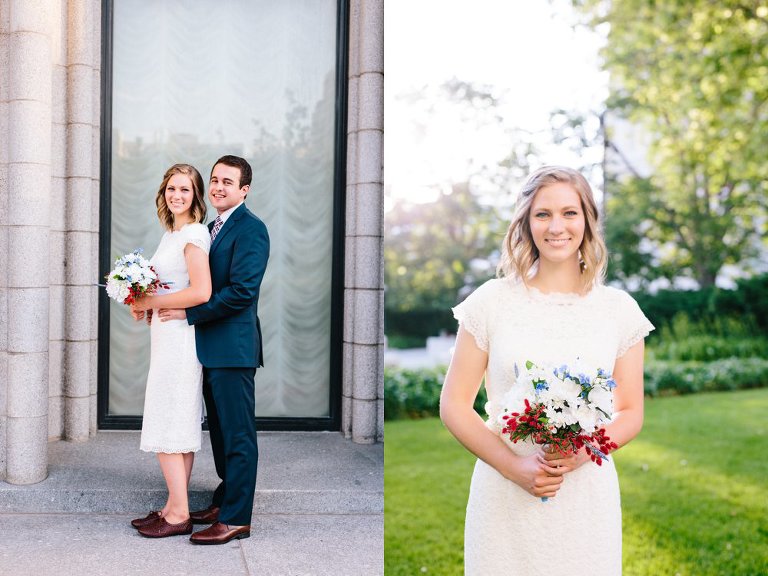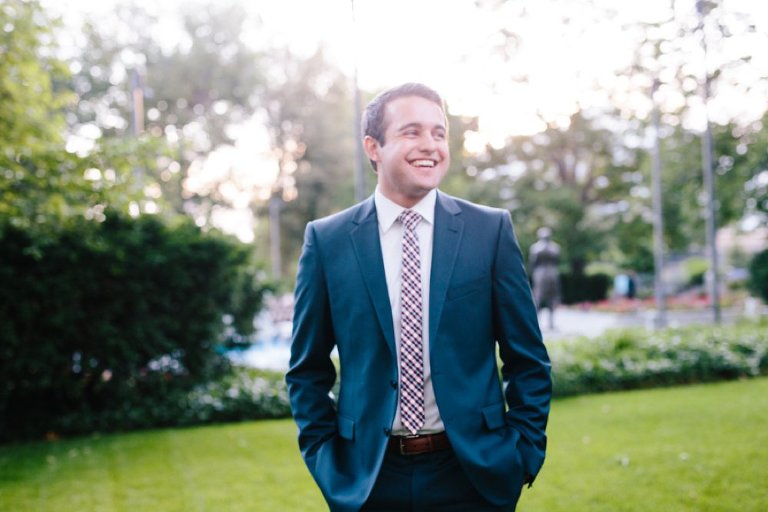 Brett had this to say about Tara: "Tara is one of a kind. There's no one else like her. Husbands should think the world of their spouse and I do that with Tara. I've grown up with Tara since Jr. High. We weren't really close until our Jr. year of High school. But we kept a close eye on each other since the beginning. Because we've been together for so long at times I glaze over all the wonderful things about her because I'm so used to them. Often I don't realize or remember how great I have it until I stop and really think about it.
Tara is very very caring to everyone. This is a major reason as to why I want her to be my wife. She has been so good to me for our 4+ years together. I remember when I had pneumonia and how Tara would literally feel deeply sorry for me and would do anything she could to help me out, even if was going to the store to buy me some juice. I've also seen her around little kids and how sweet and loving she is. I know that she will be an amazing mother and have complete confidence that she will love me and them unconditionally forever.
Tara is obedient and loyal to Heavenly Father. If there was ever a situation where Tara had to choose between something I wanted her to do and something God wanted her to do she would choose God's way every time. That situation shouldn't come up because I want to do what Heavenly Father wants me to do, but when you think about it, that scenario would be tough. Sometimes it's easier to follow someone that you love and can physically be with rather than following a prompting/feeling within you. Tara's consistency to following the spirit is something that I admire about her. I've always remembered the advice given to me to marry someone who loves Heavenly Father more than they love you.
Tara is a really fun and happy person. She has some fun little things about her that I love. She loves Whales for some reason! So if I get her anything with whales on it she'll automatically love it! She loves playing with her nieces and nephews. She lights up whenever she's around them.
Here's some facts about Tara:
her favorite color is yellow
she used to play lacrosse when she lived in Florida
Loves to swim and is great at it
Her eyes are beautifully big and blue
Tara is great at baking and cooking – lucky me!
She HATES spiders. Good thing I don't mind squishing them
Tara has always been very determined. Her sister Erin once said "When Tara wants something she will get it." I agree with that! She will work hard and will do her best to achieve or earn what she wants. I think this really showed throughout her letters while she was serving on her mission in Birmingham, Alabama. She works hard and will put her heart and soul into it.
She is AMAZING."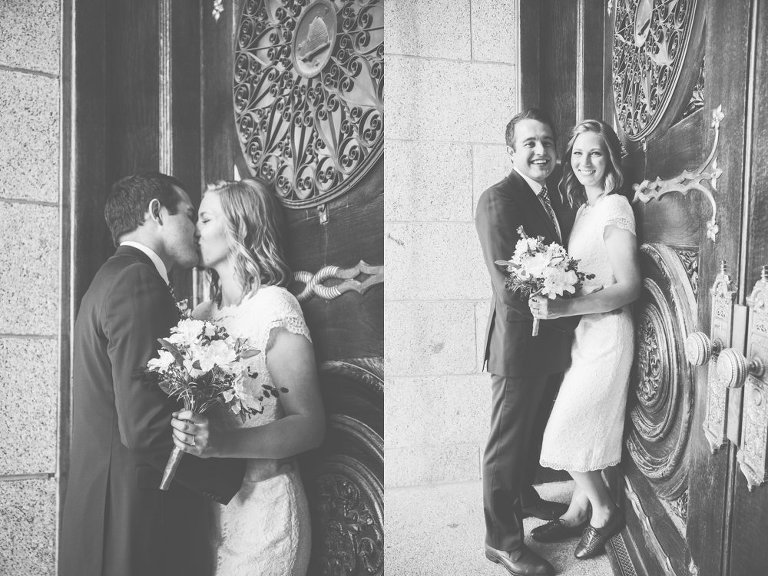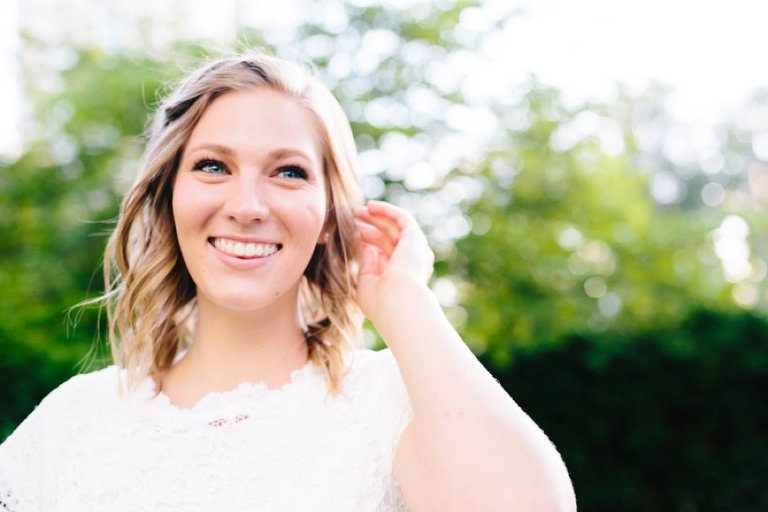 Tara had this to say about Brett: "Brett… First off, you should know that there are not enough (or even close to accurate) words in this world that describe this man. To say the least, Brett is AMAZING. He is hilarious, always happy, and loves to have fun [He's the guy you pass by in Target who jokes really loud about anything and laughs at his own jokes…and he also likes to make me dance for him….I can't dance…]. Brett is THE most caring individual. You will constantly find him doing things for other people and offering help [Like when a lady's GINORMOUS umbrella flips inside out and she's basically blowing away, he's the first to run over]. He's a hard worker [he hardly has time to catch his breath with all he does]. He values one-on-one time with people [like when he brings his little sister into Kneaders to get her a chocolate chip cookie, just because]. He is an example and a leader [block your eyes because this kid shines BRIGHT]. He is a breath of fresh air. He is a good listener [there's a bench at Layton Park that I swear should have our names on it where he would sit and listen to me]. He is a true friend, no matter who you are. Everyone LOVES being around him [seriously we can't go anywhere without people wanting to be by him]. He loves adventures in the mountains. He also loves to have chill nights: introducing me to new movies, eating popcorn, or watching Over the Garden Wall (which we can't help but to die over!).
I've had my eyes on him since I was a wee eighth grader sitting in the back of our math class. Instantly I fell for him because he was so nice to EVERYONE and I never heard a negative word associated with his name (plus how can you resist his smile?). That's how he is to this day. I feel like I am the most blessed girl in the world to have him as my best friend. That's just what he does to people- makes them feel on top of the world."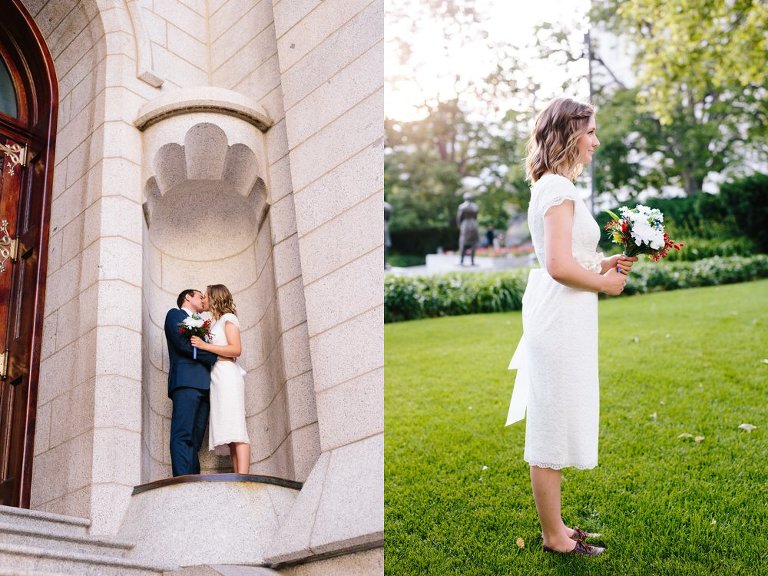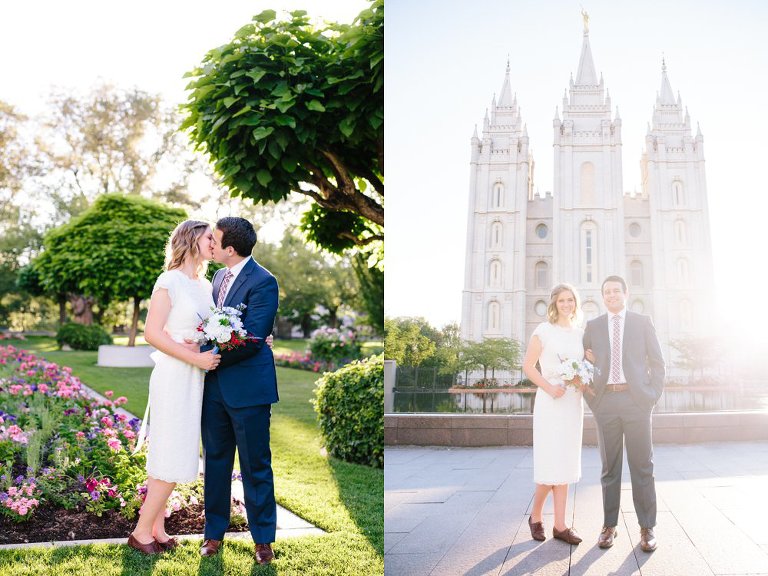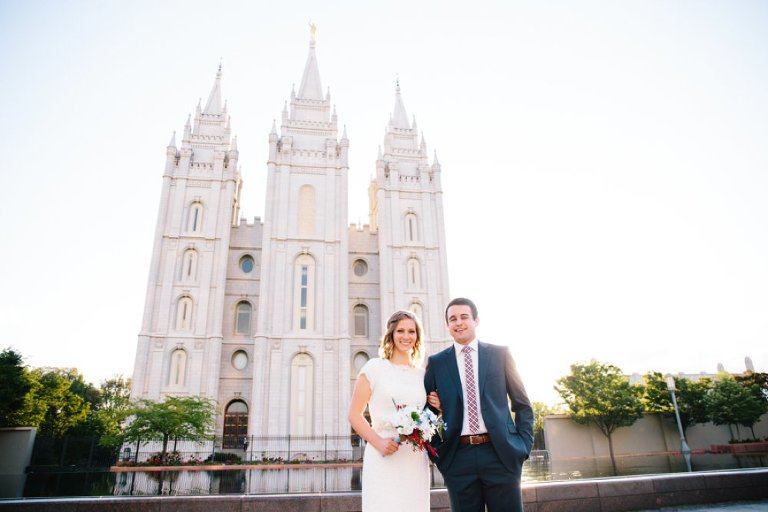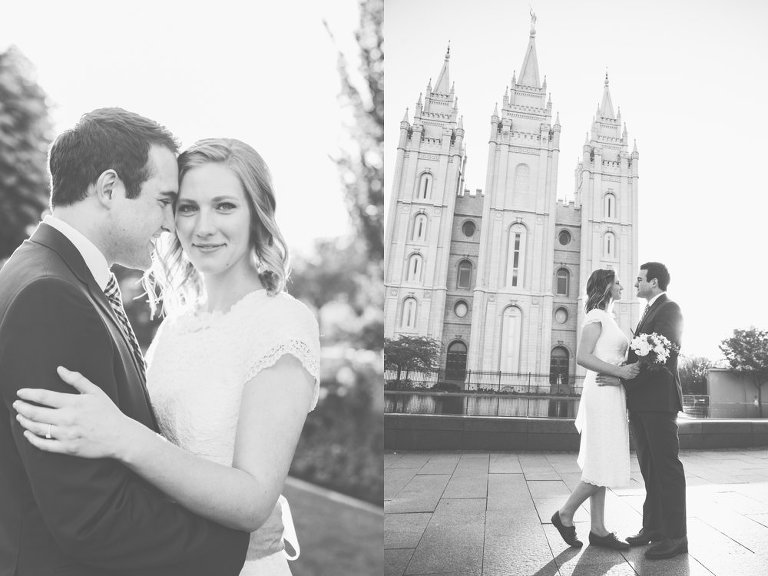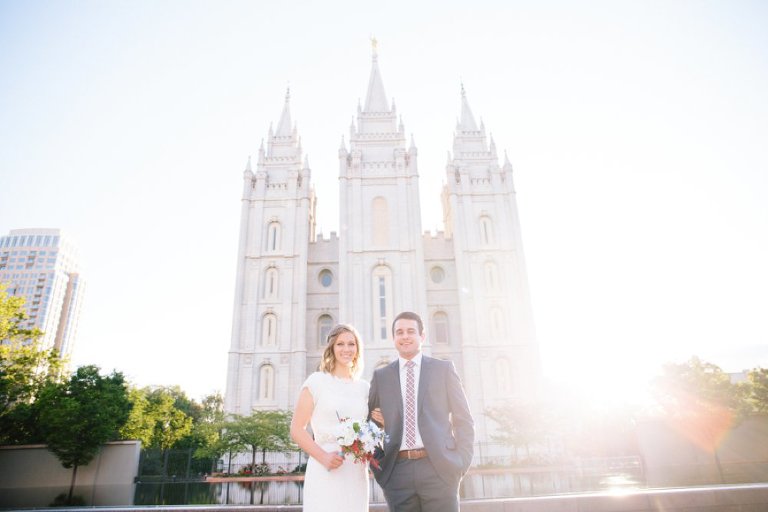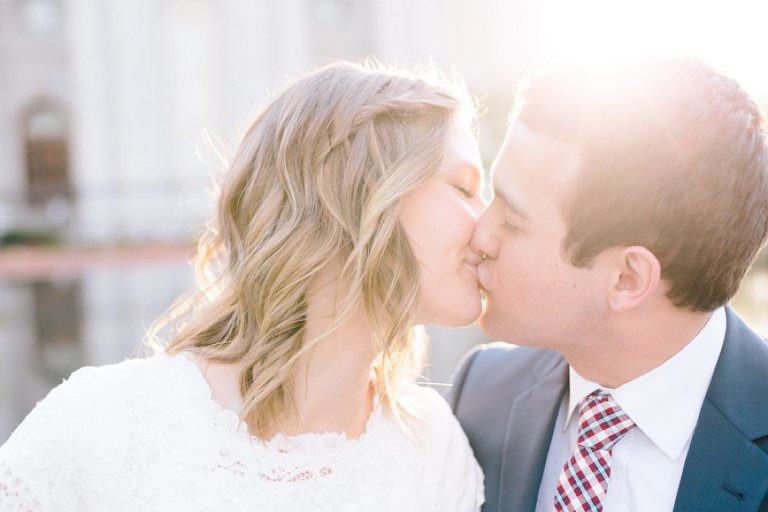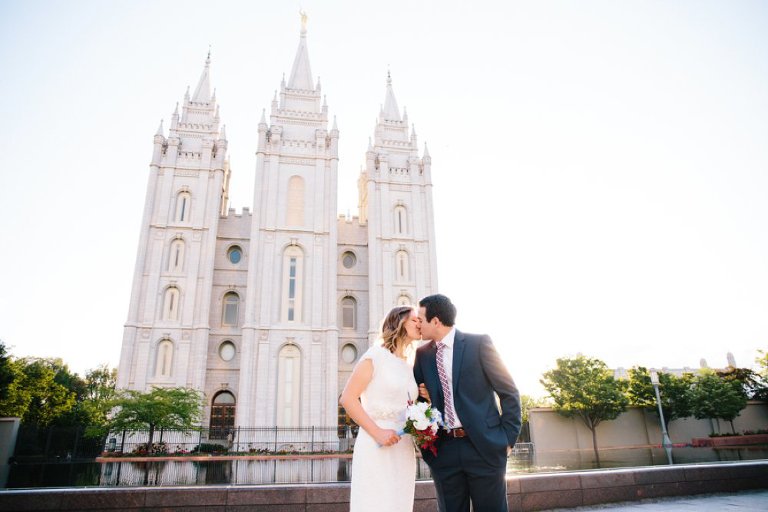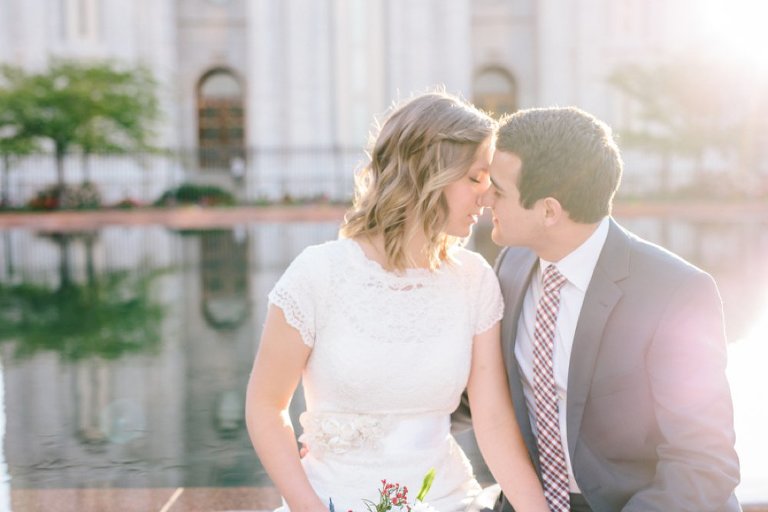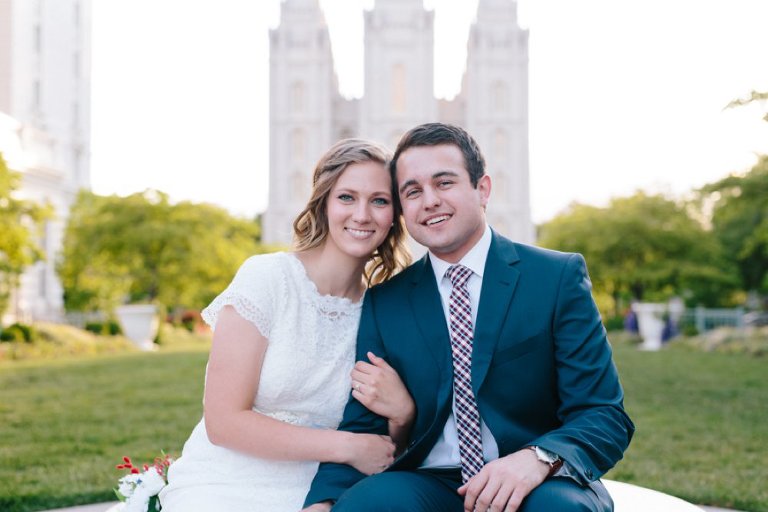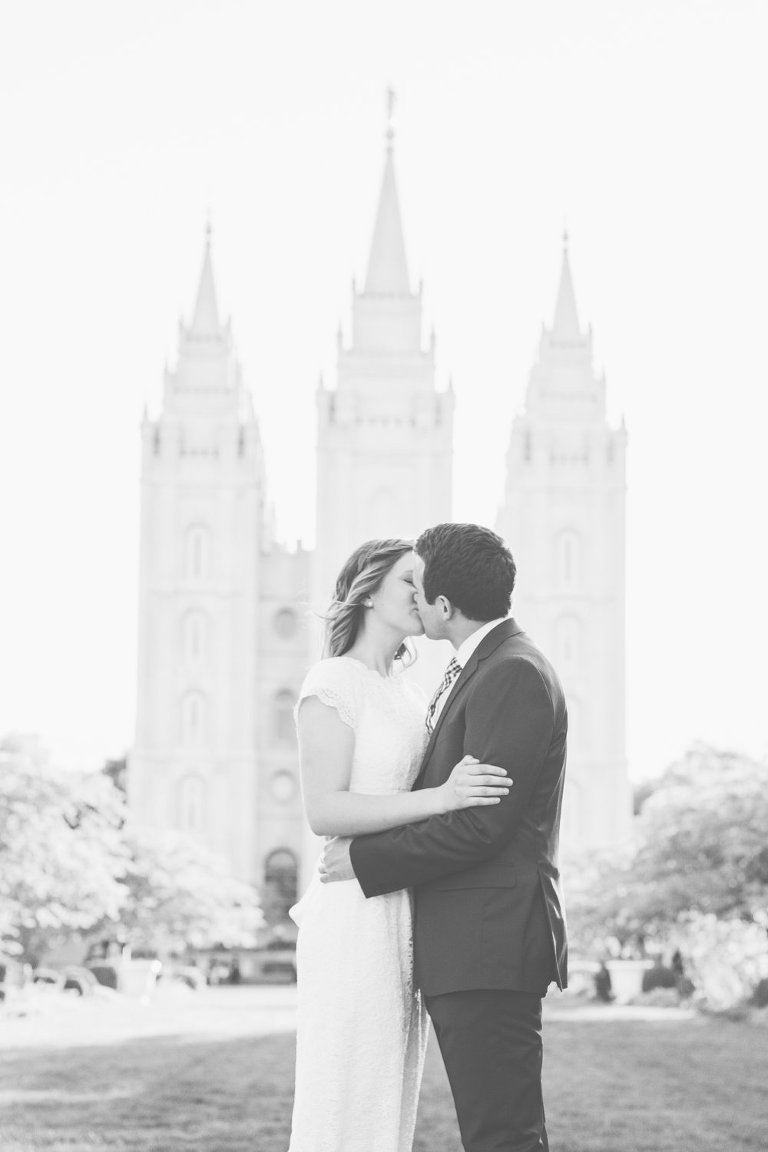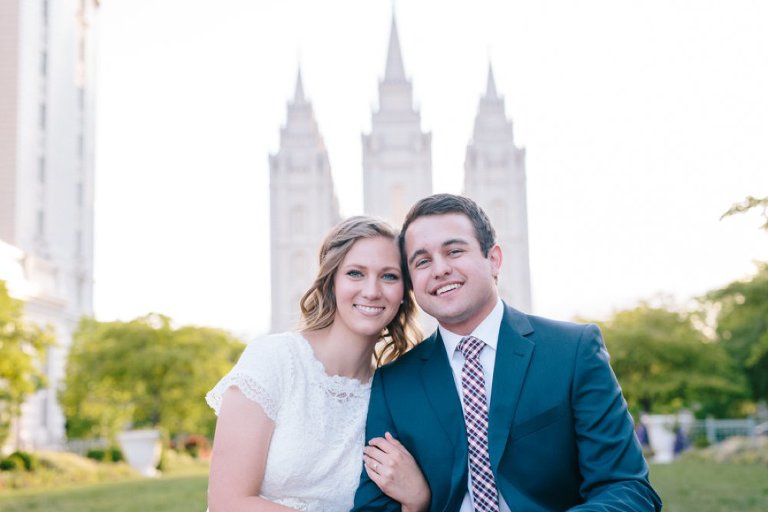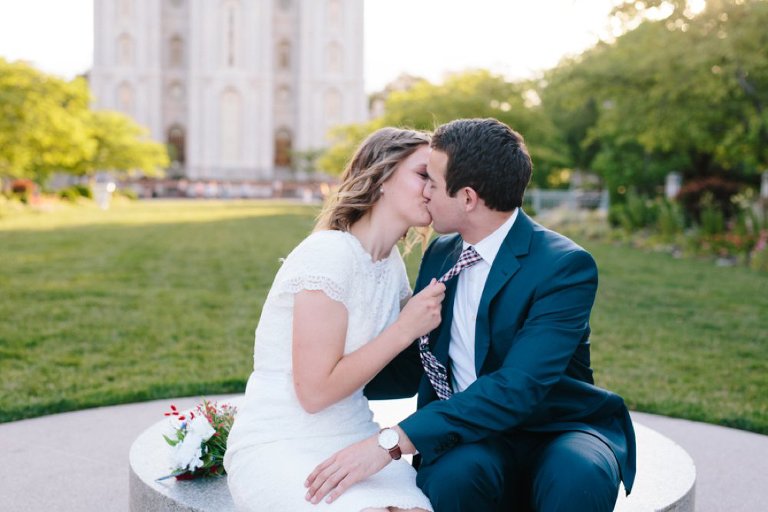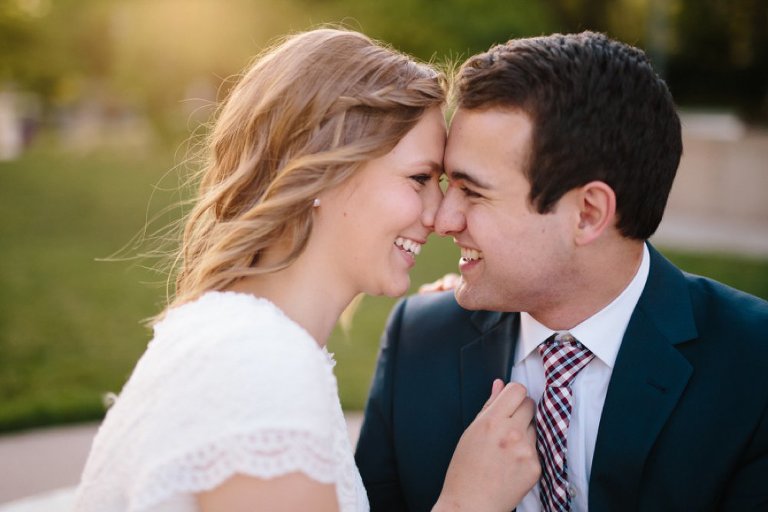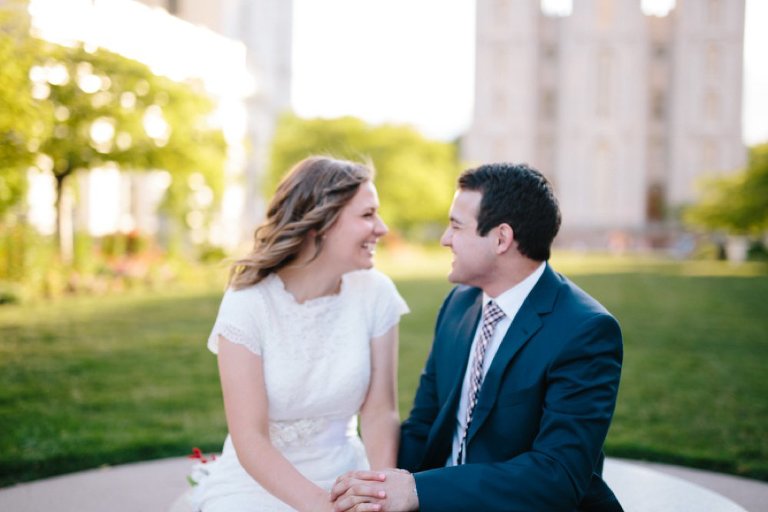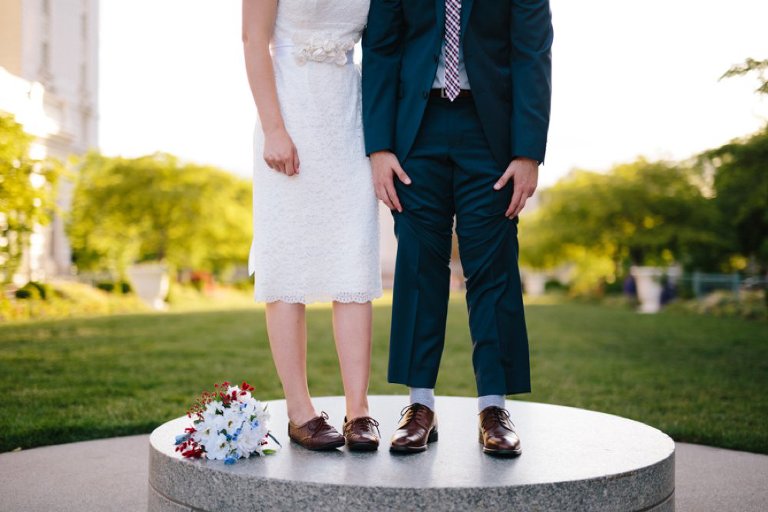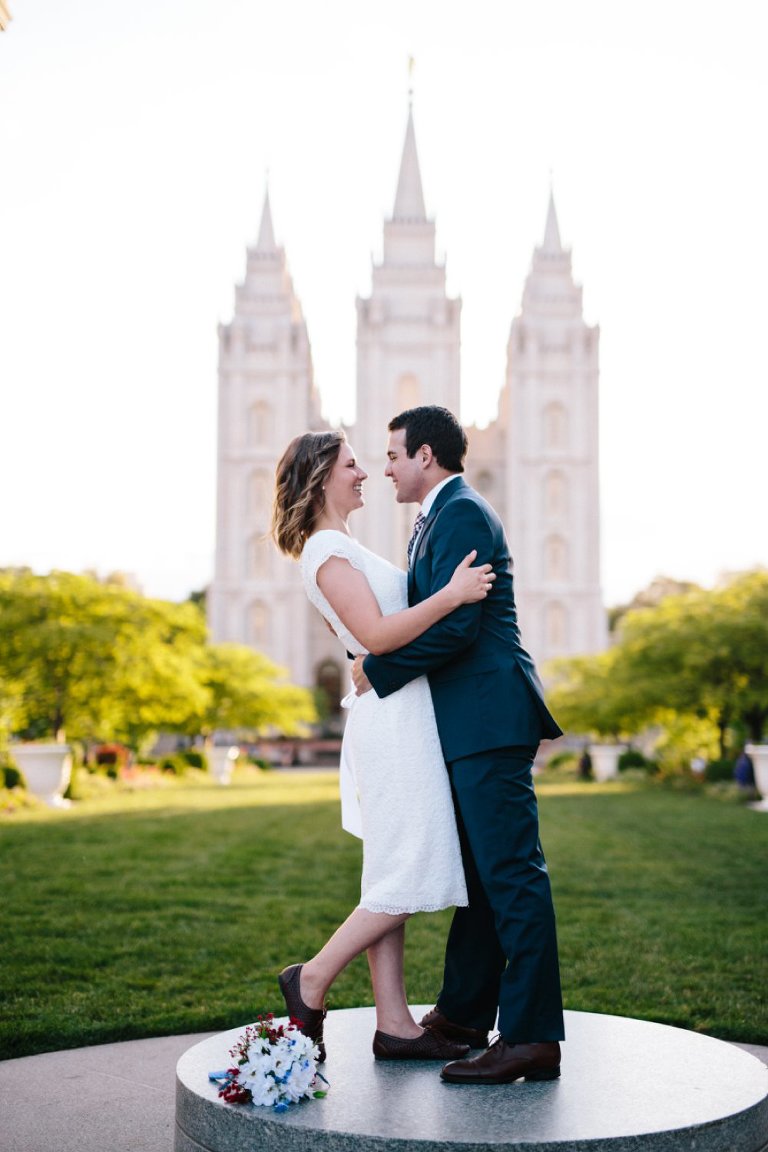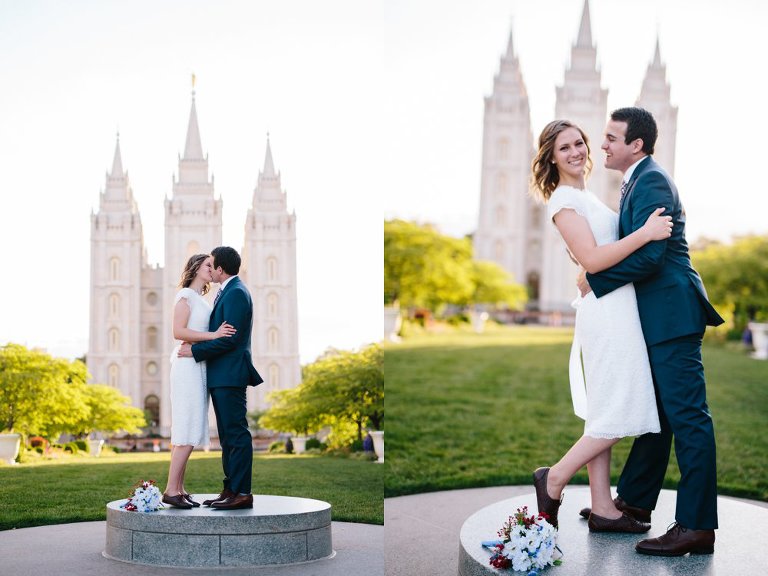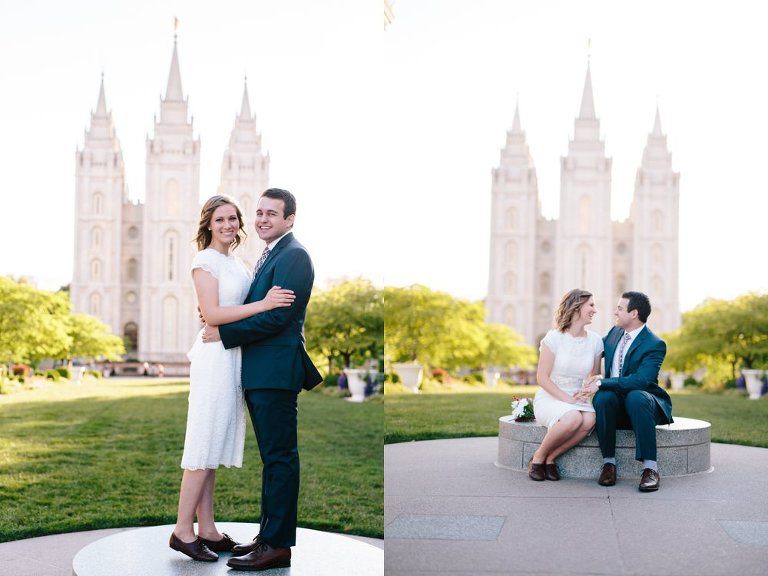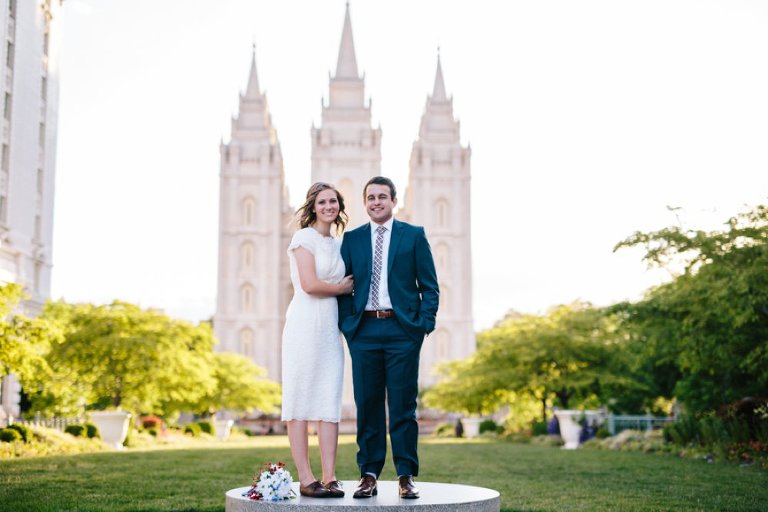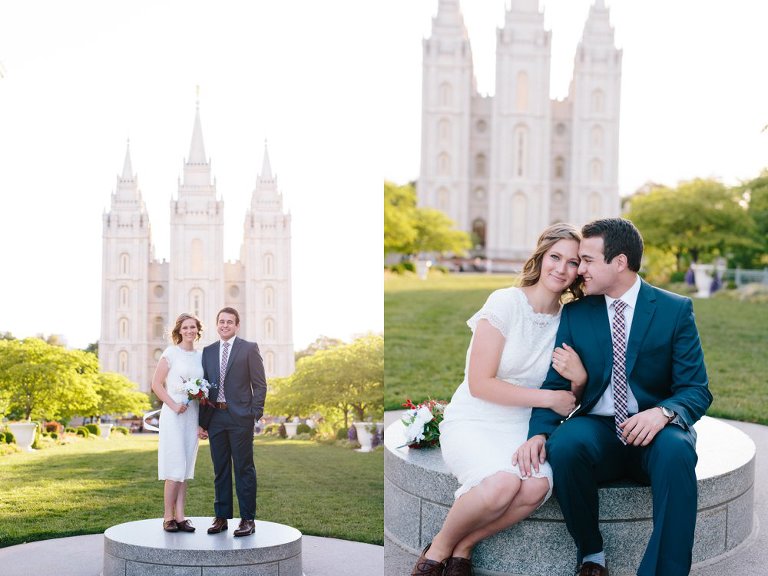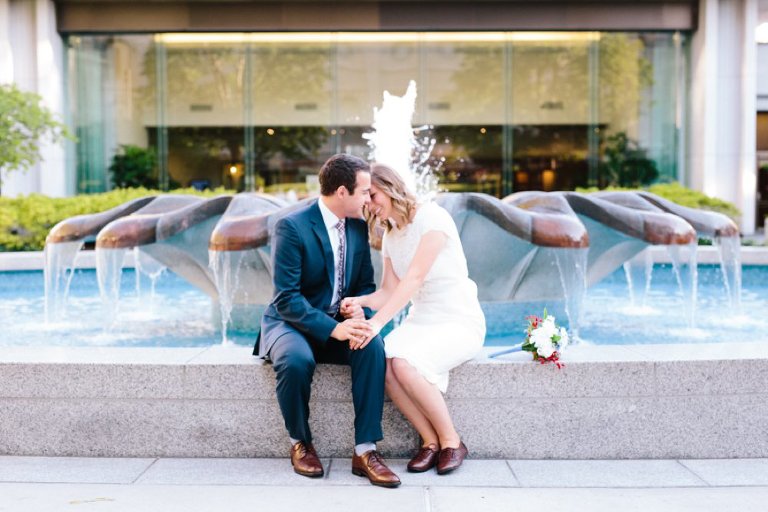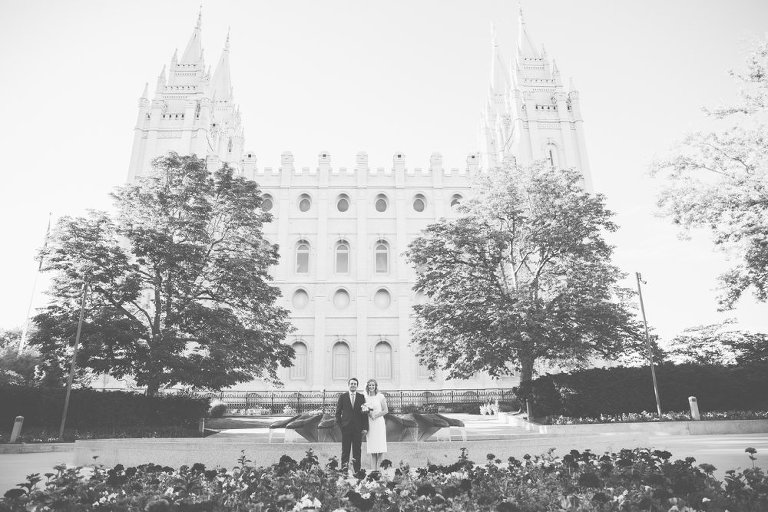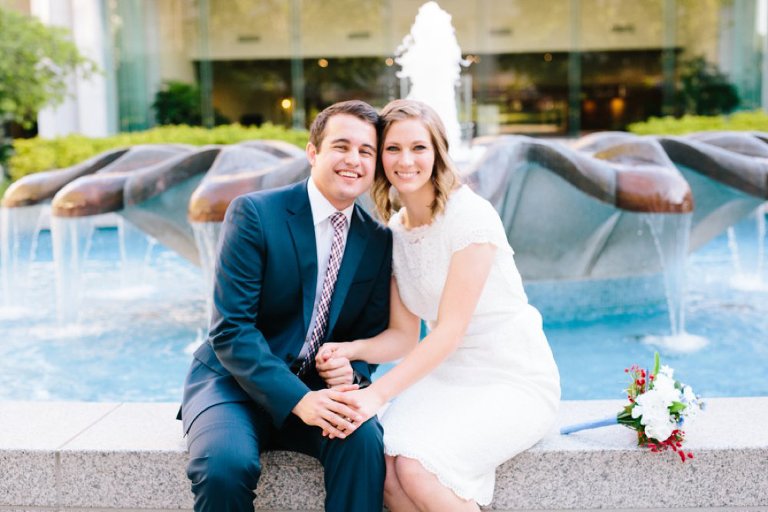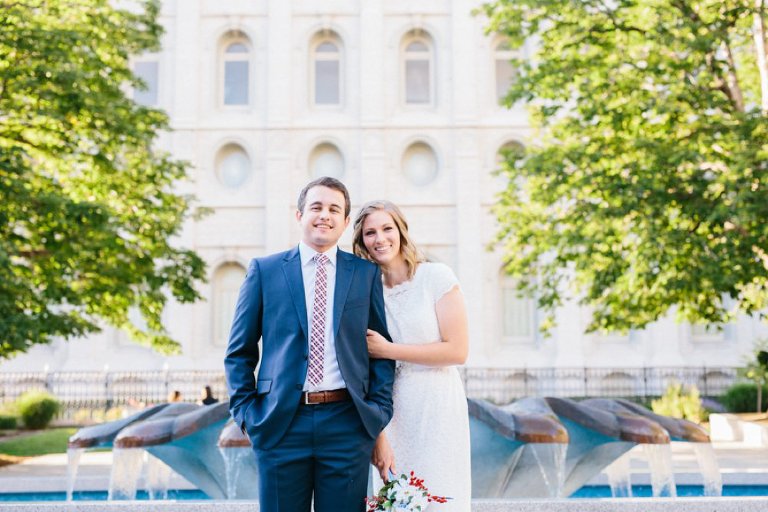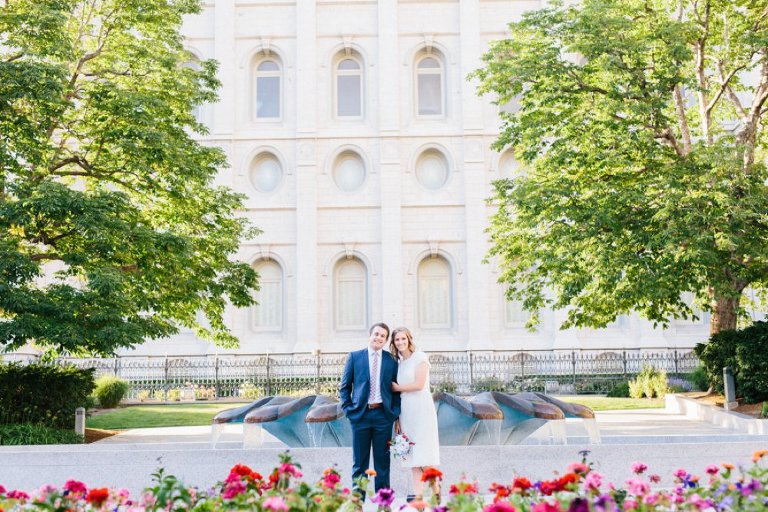 One of the cutest ideas was to go to their new place together to get a couple pictures! I wish I had some cute pictures in front of mine and my husbands first place, I think they will cherish these forever! I also realize this house was in my Grandpa's old ward boundaries, and that's when I asked them if they knew him when he was alive. Tara told me how much she loved my Grandpa Dean and it just made me love them even more! My Grandpa is so special to me and holds a sweet place in my heart, it was just the cherry on top of a perfect day and session.