Pompeii was SO great! It was actually Dave's favorite place we visited! The best part of Pompeii was that we could really see how the Roman's lived before the eruption in 79 AD. By the time of it's destruction there were about 11,000 people living there.
So we rode a fast train from Rome Termini to Naples, we got all our train tickets on TrenItalia and it only took about an hour! But you have to make sure to get a fast train or else it can take like 3 hours. Then we took about a half an hour train to the Pompeii stop and we just bought those in the train station. And the train rides were both SO pretty!
Once again, I'm a huge fan of the Rick Steve's audioguides! We didn't have to spend extra money on a tour or an audioguide from the site.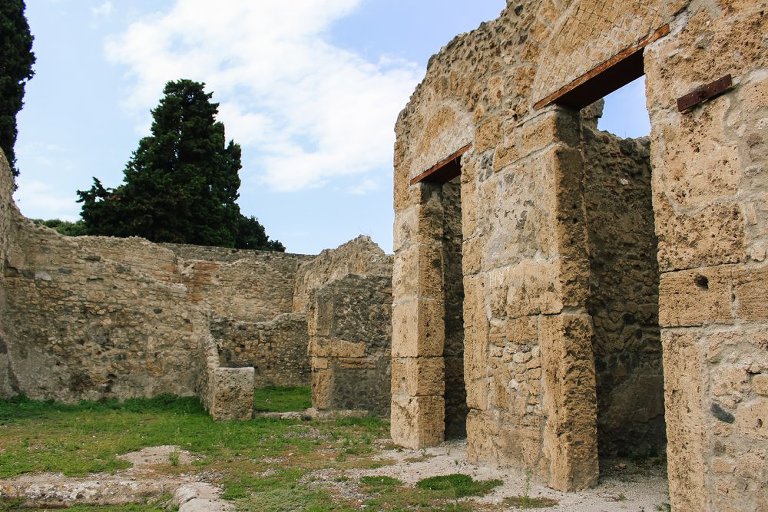 We walked through the city afterwards and it was pretty quiet and quaint! A lot of people camp there.
If you go look at our Paris post, you'll see a similar picture! Dave's name is pretty popular in graffiti I guess!
Here are the pics from our phones from Pompeii!