I'm gonna preface this by saying, this was all possible because of this amazing couple right here!!! We went to California to take their engagement pictures and it was so amazing! Plus we got to visit my brother in law and help him and his family move back to Utah!(!!!)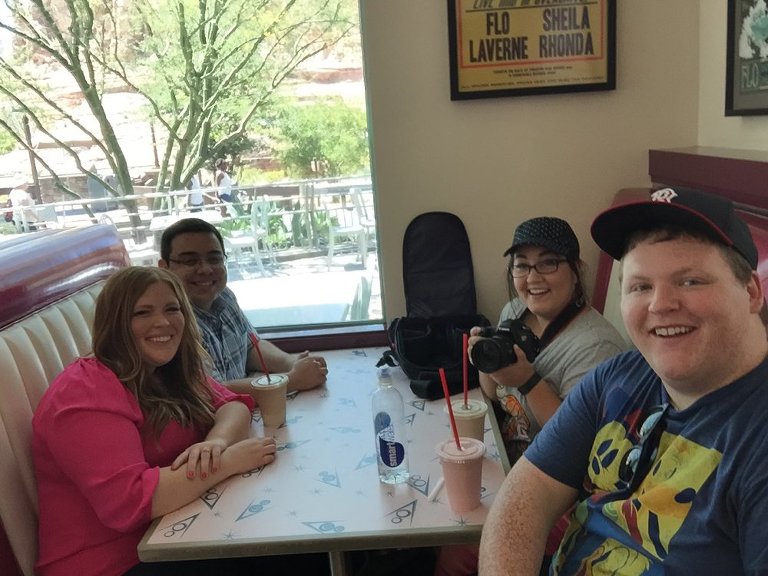 And thanks to this guy for being so supportive and my assistant all day!!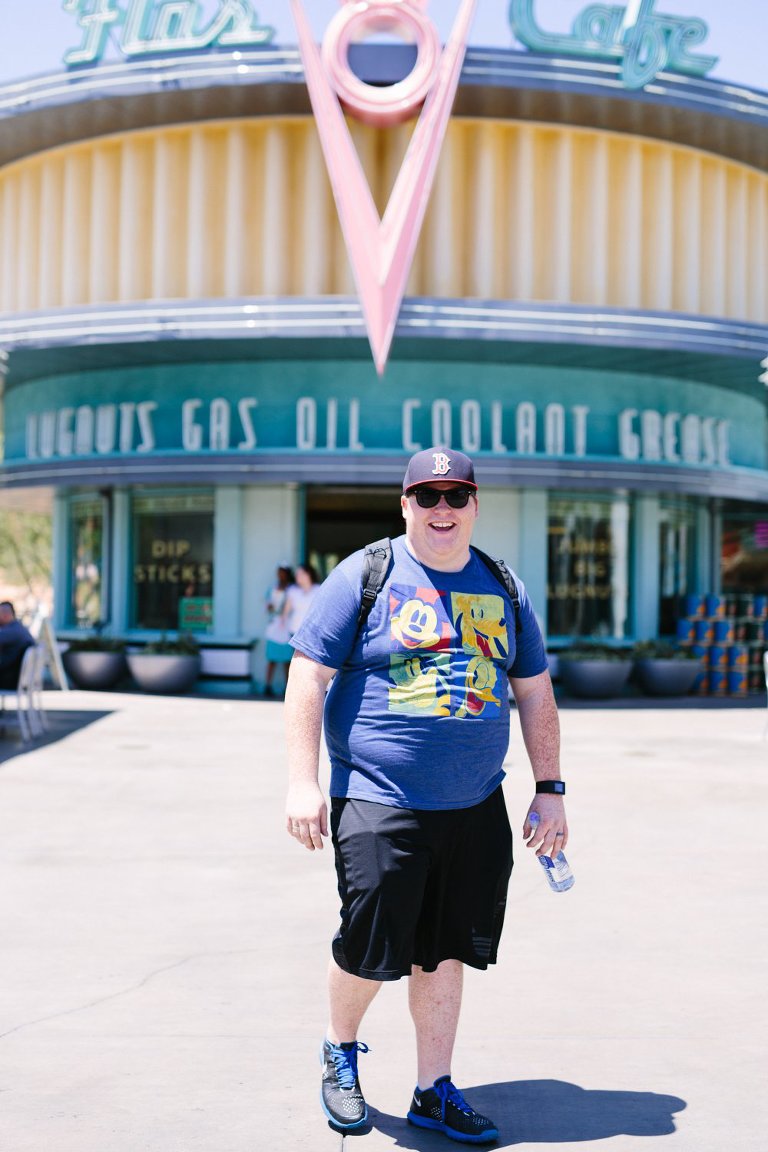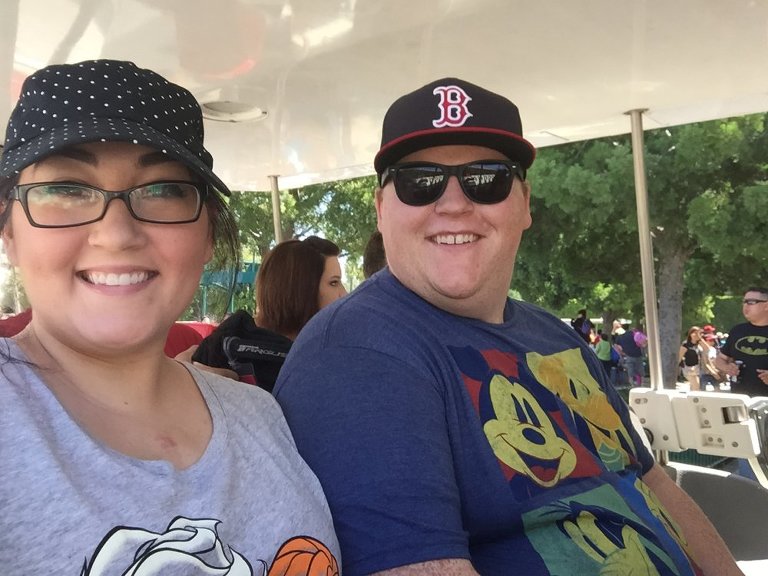 Love my shirt? Haha. And Dave had a great one too!! Both from Walmart!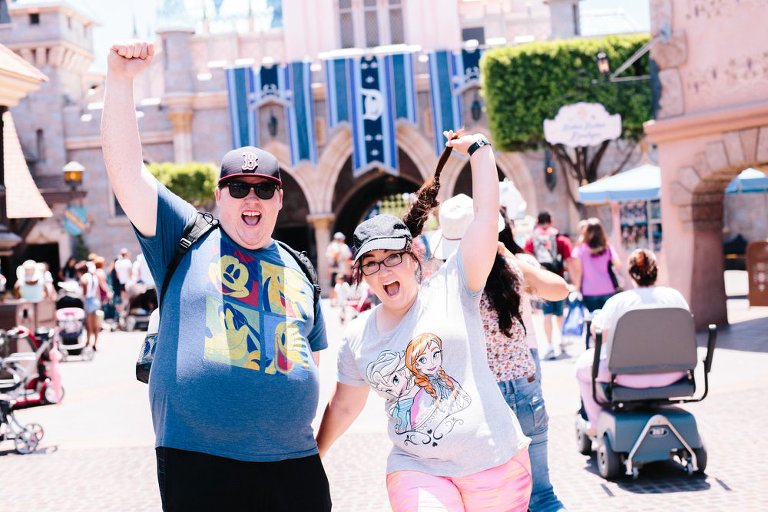 TIP! The "other side" of the castle, nearest to Toon Town, is like 10000000x less busy! And pics are still great!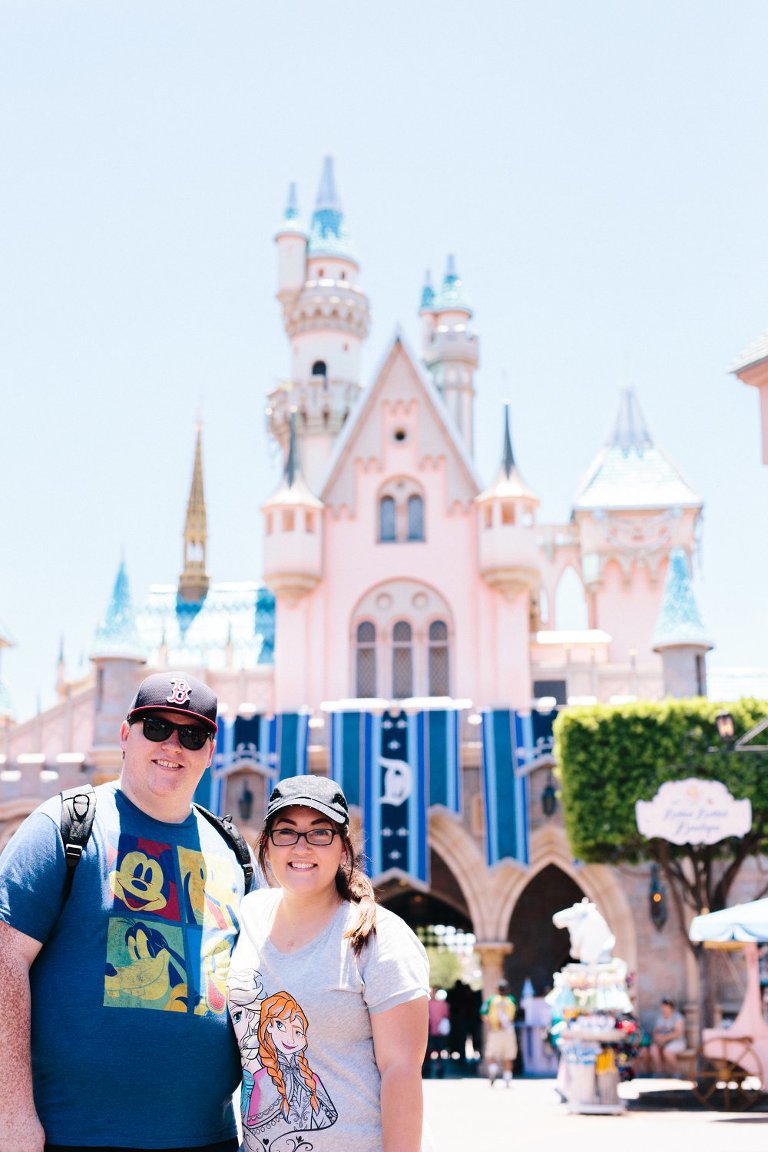 Dave got some great phone shots of me working! It was funny to see after! I love when I can go to work in a t shirt and leggings ;) Also, these sketchers are the BEST thing that has happened to my feet. For travel and weddings!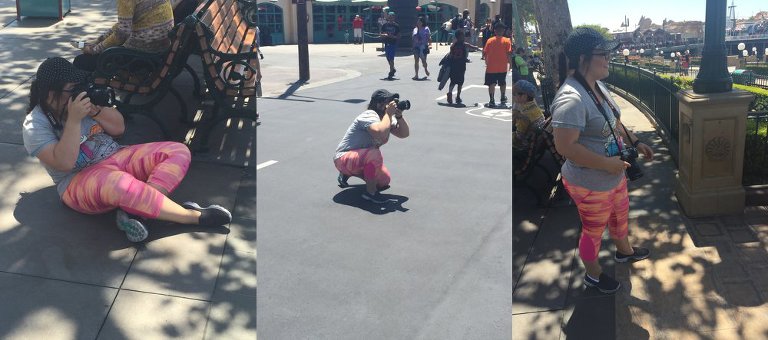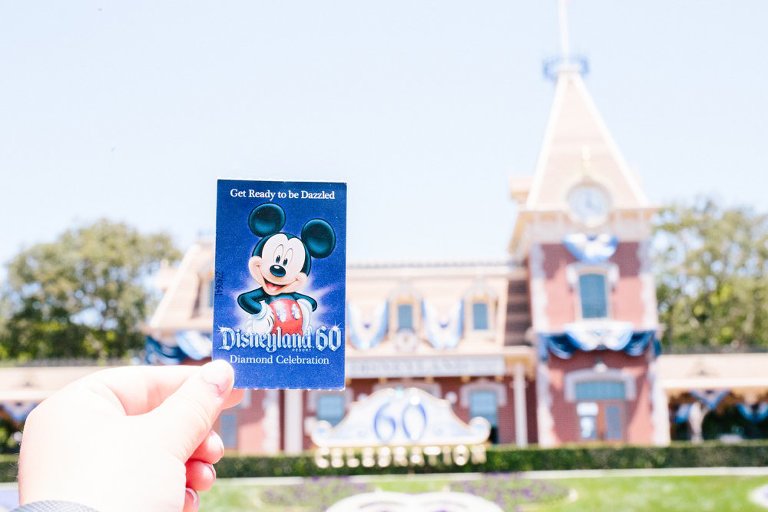 The selfie stick got banned on Monday! This was Saturday! We love it haha..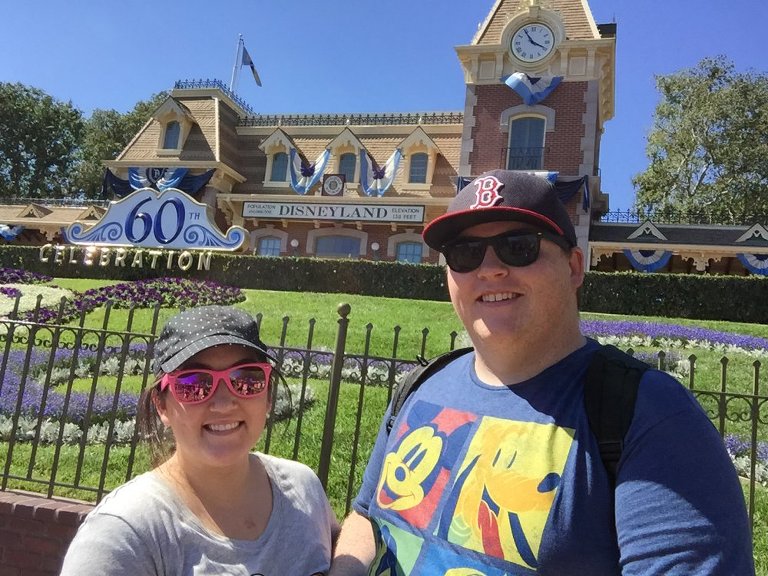 One thing that Dave and I LOVE to do when we go to theme parks (which happens pretty often) is to take a break in the middle of the day! It gets us out of the heat, sun, crowds, and we don't feel so burnt out! Plus I love being at parks at night so it's a great way to get the best of both worlds!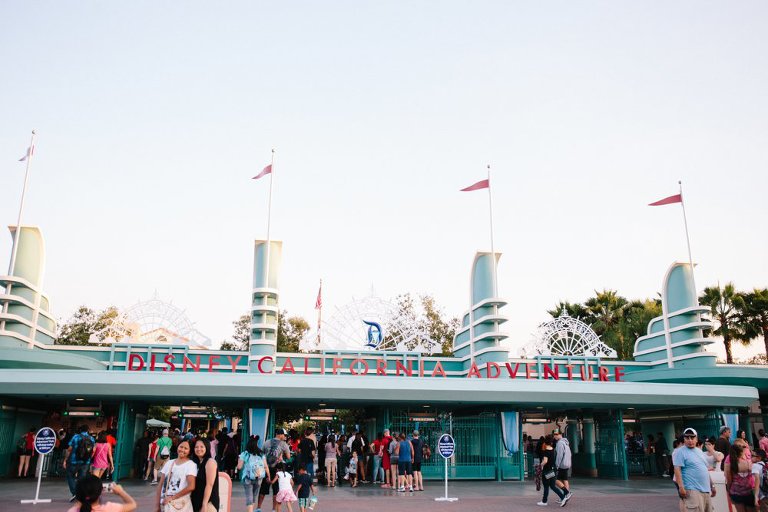 This sun flare is real! Favorite!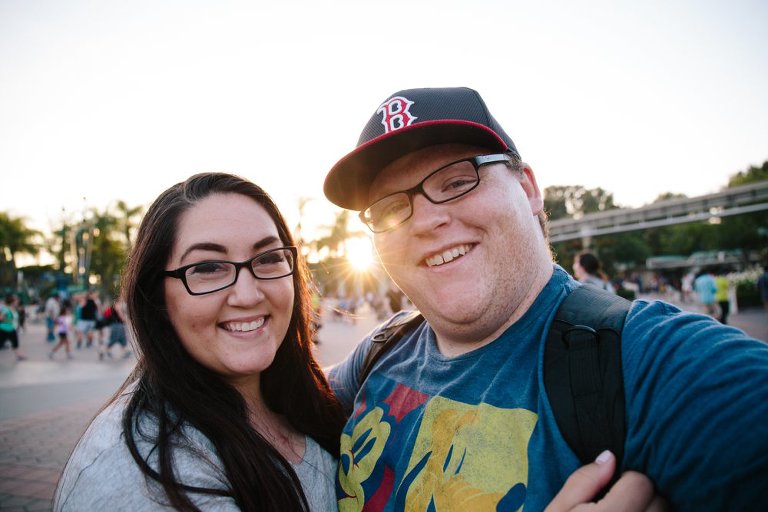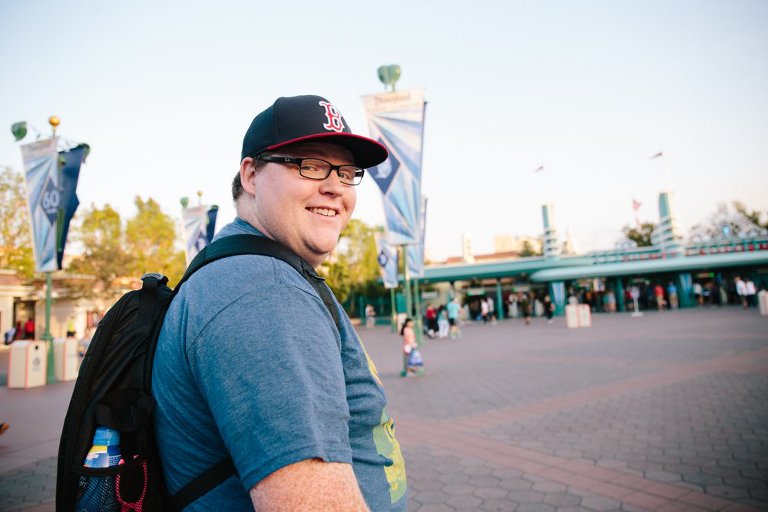 This crazy hair is from a day of sweat and hair in braids!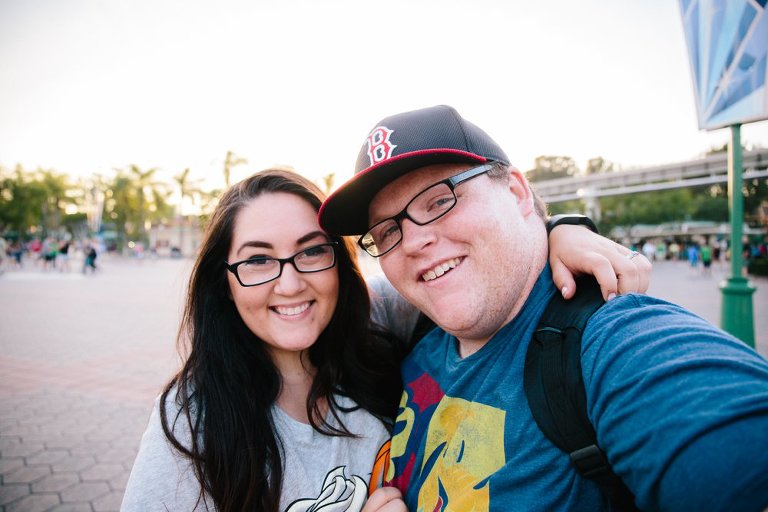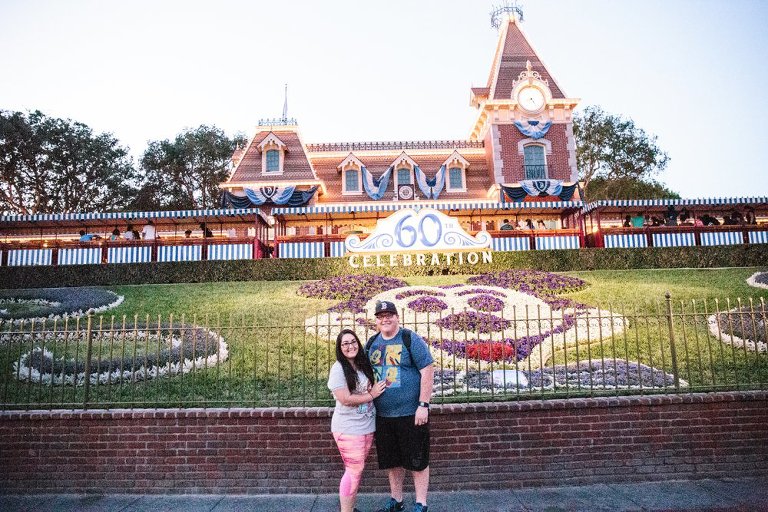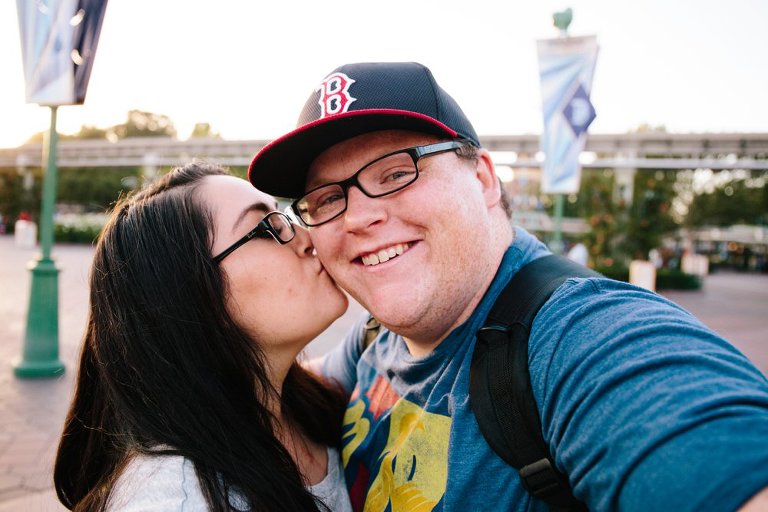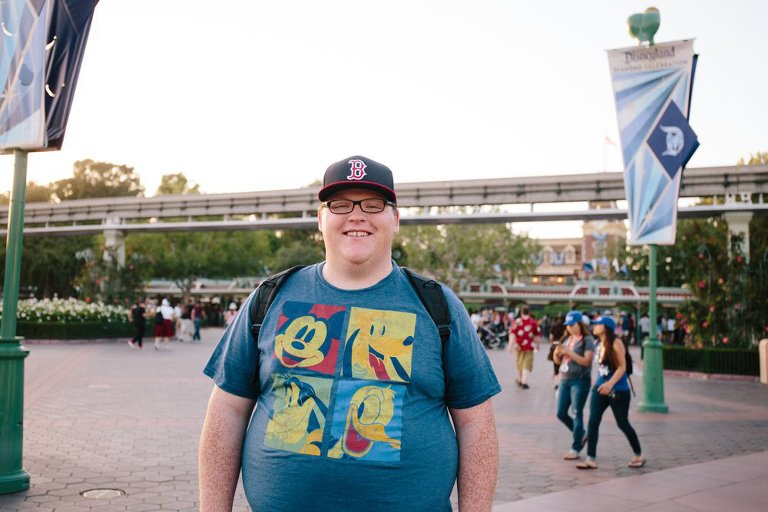 Dave doing his "girl pose" and then us on Buzz Lightyear!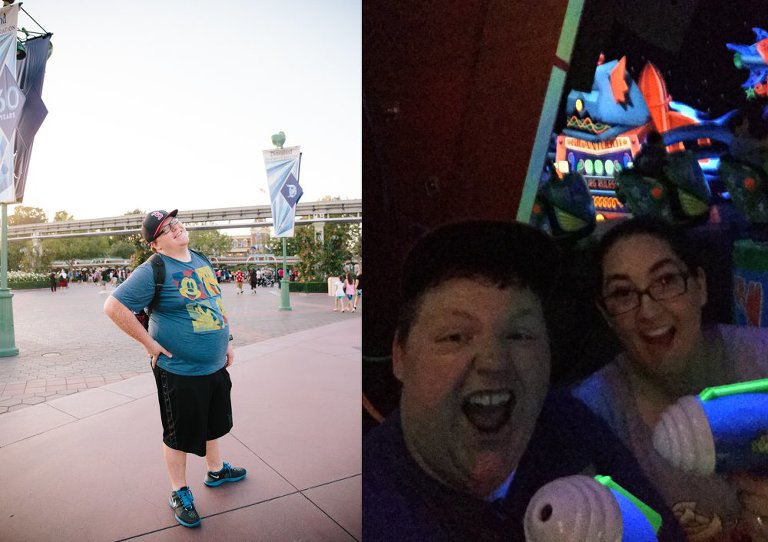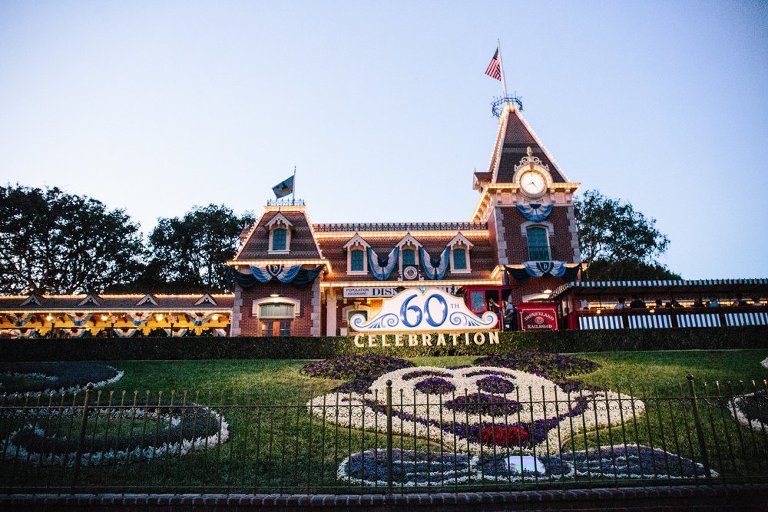 We took a break and went back for a couple more rides and to see fireworks.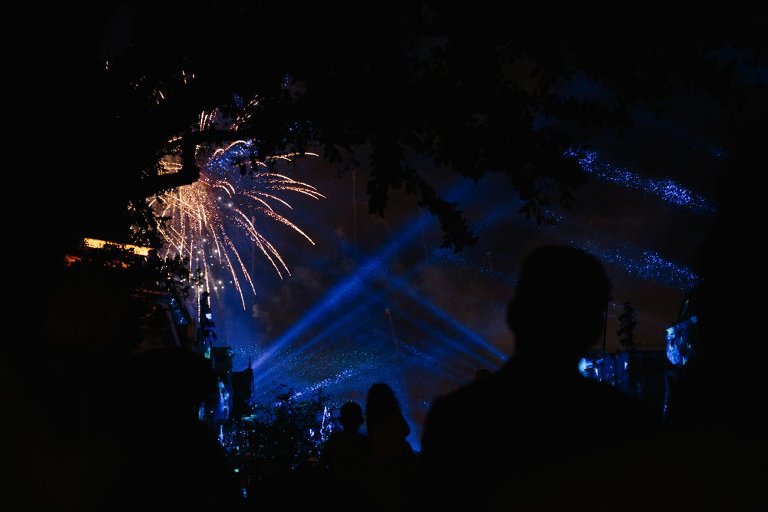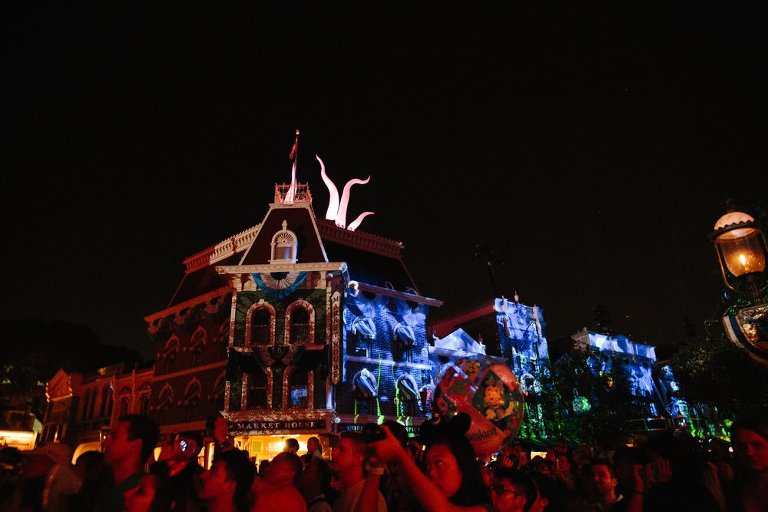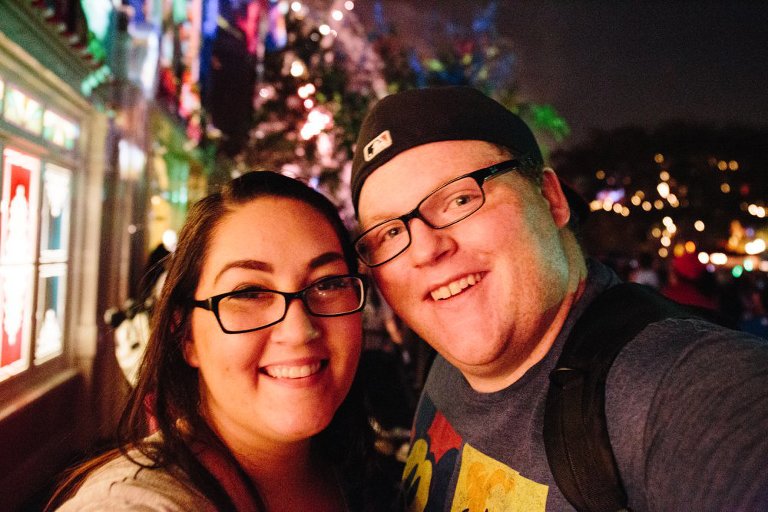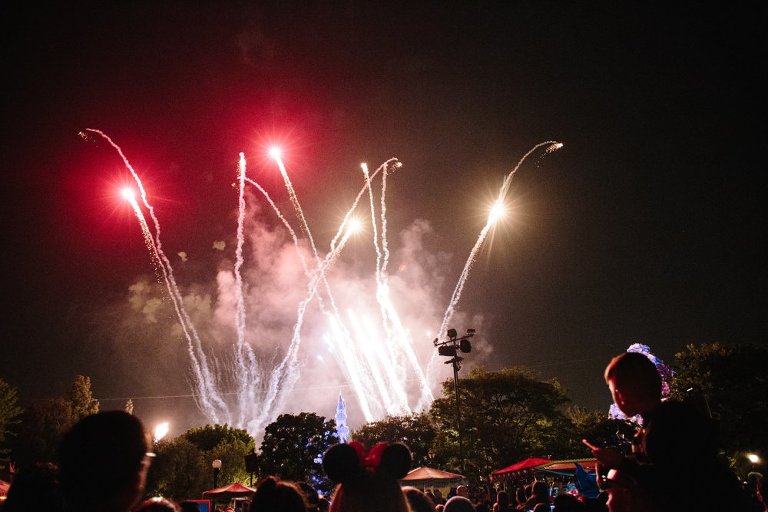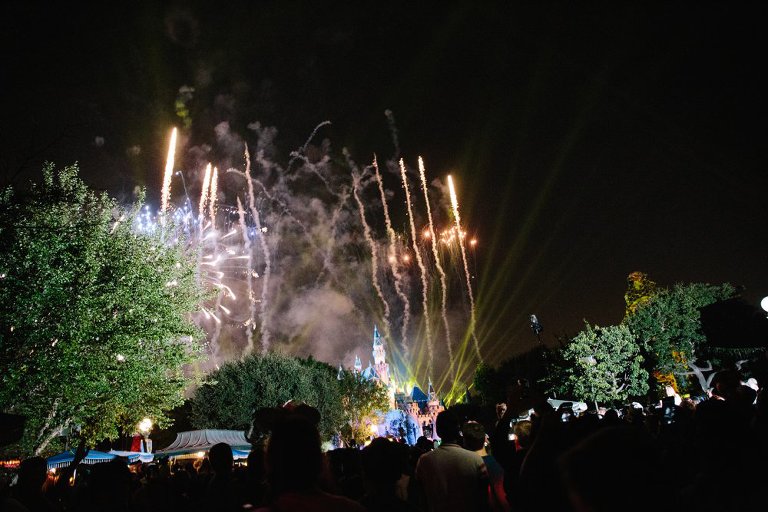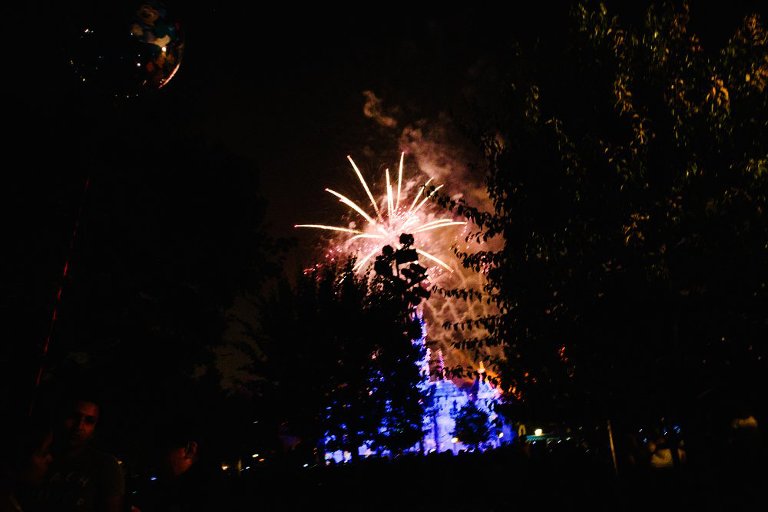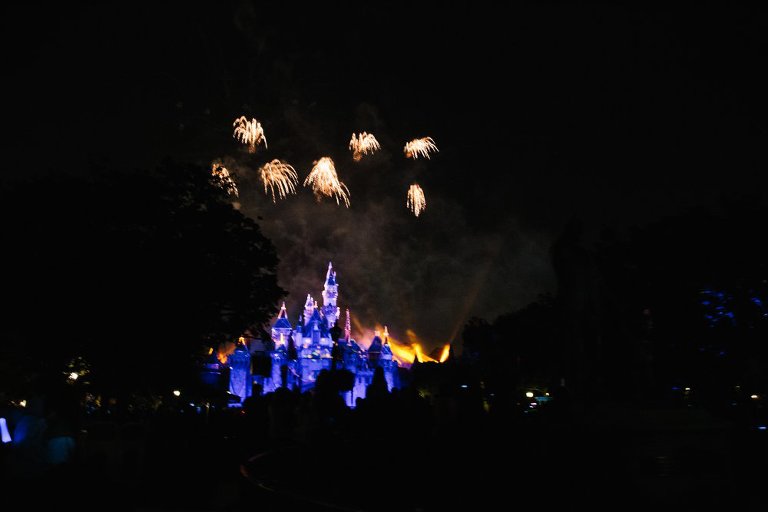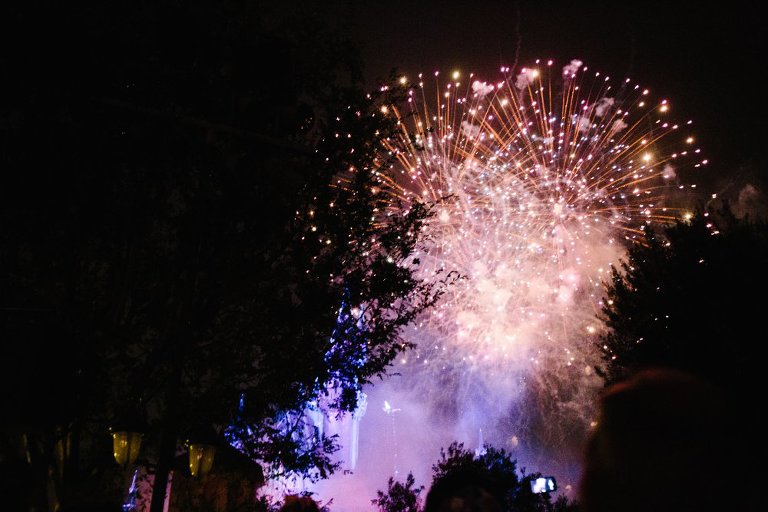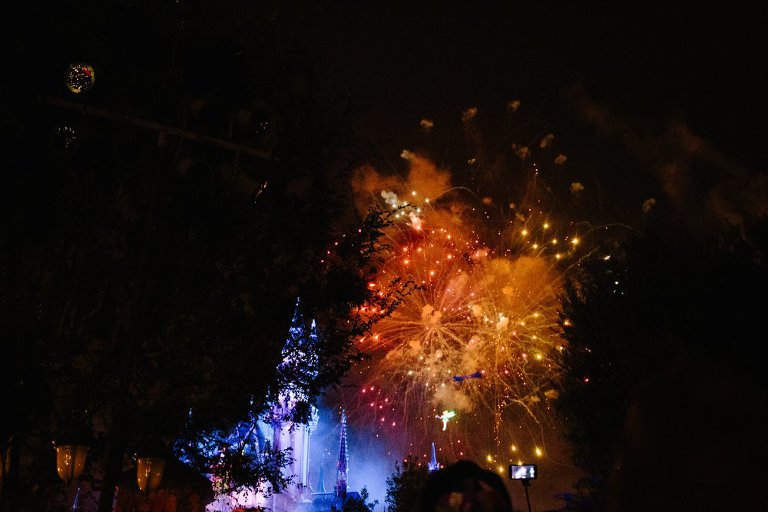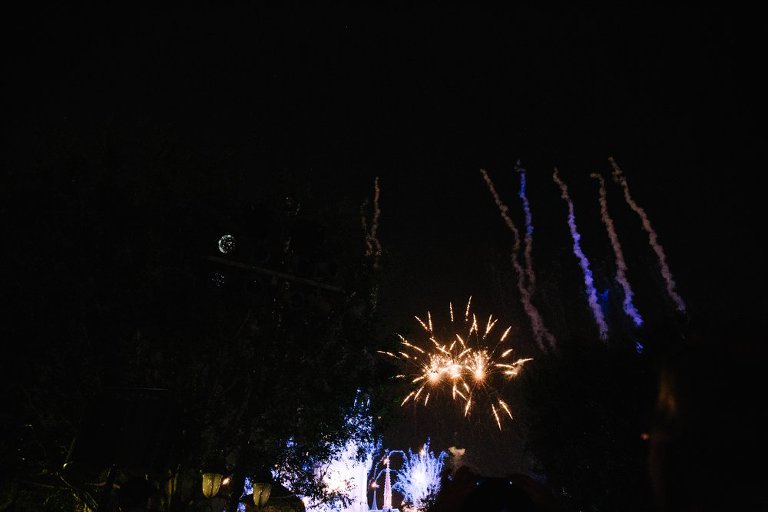 There's always a break in the parade where people can walk across, and I got some amazing shots  by doing that!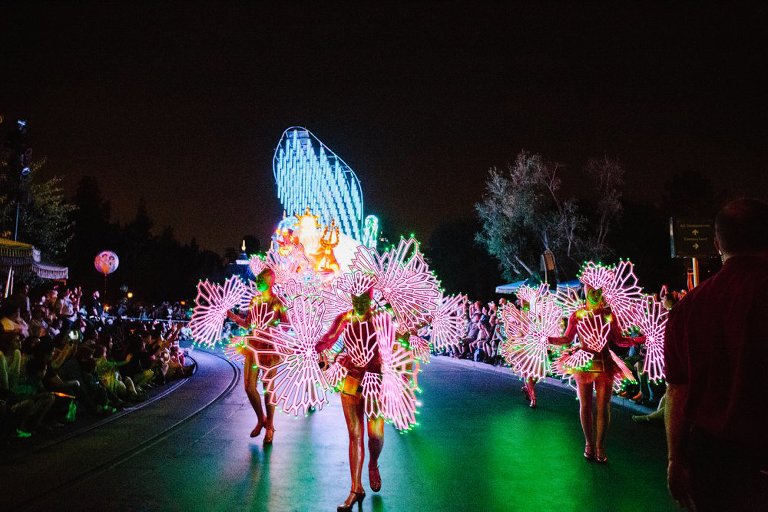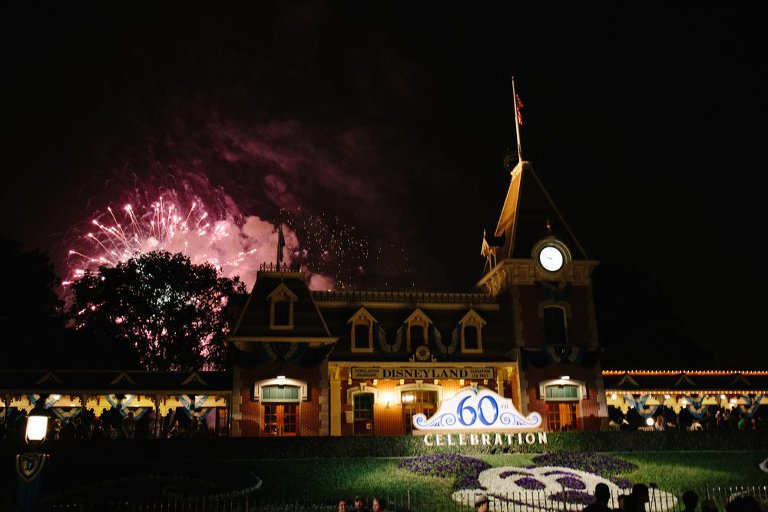 Day 2 was Father's day and it was so fun to be with Dave's brother and daughter. Pool day, and we walked to Wahoo's for some taco's! They are so good!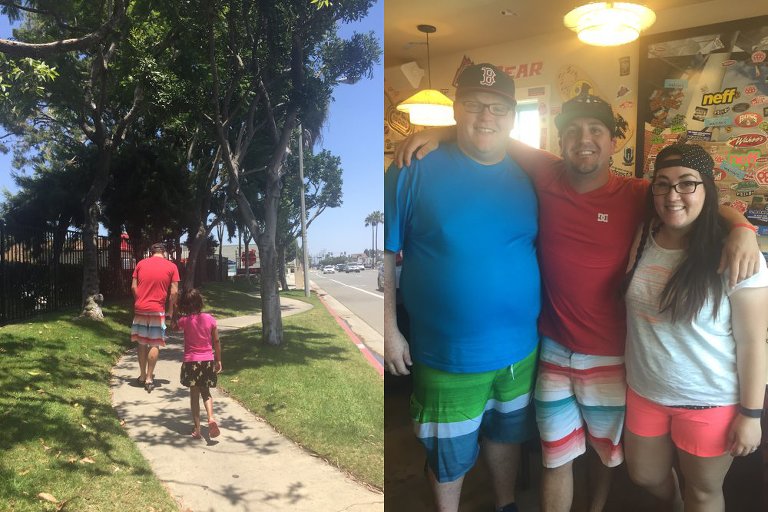 Then we were off! We were helping them move home, so we flew to Cali but were driving one of their cars home. We decided to drive half way to Mesquite so we had to stop at Sprinkle's first!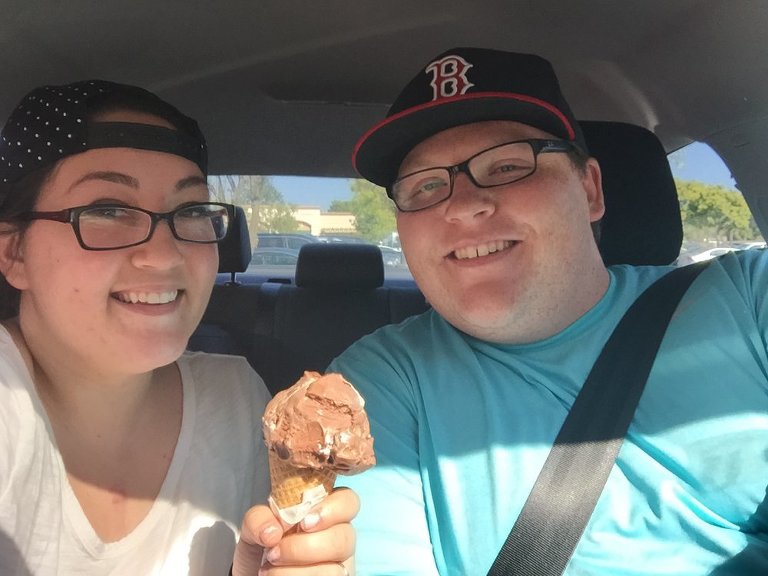 Best combination!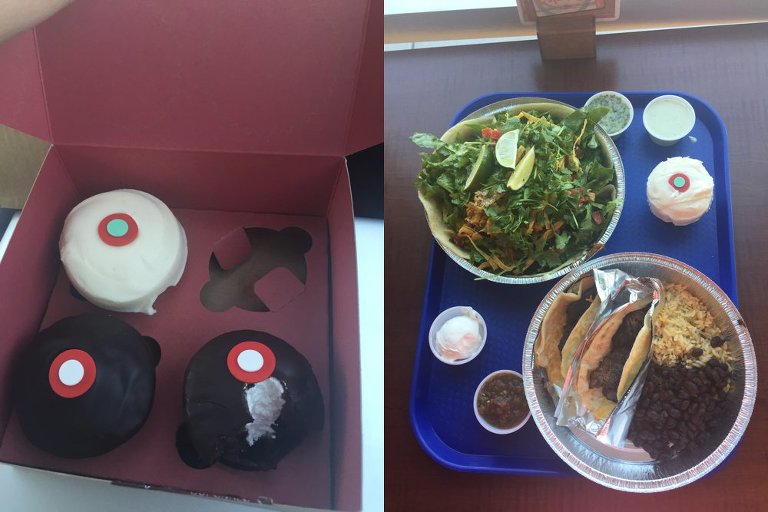 How we do Disney:
1. Go to busy rides during parades–Indiana Jones is usually at least a 45 min wait! We went during the last parade and almost walked right on!
2. Take a break during the day–Don't wear yourself out! Plus seeing the park in day and night is a lot of fun!
3. Leave as soon as the fireworks start–You'll still see them but you'll beat SO many people out of the gates!
4. Find a couple wanting to take a picture and then swap–You take one of them and then they'll take one of you!