When we do Arizona it's about three things as us girls. Last Chance, food, and the sun. That's it. MIGHTY different than when Dave and I go. Here's a few shots of where we ate, how we shopped, and the fact that it was SSSSOOO much warmer than Utah.
I'll say this until I'm blue in the face.. I need to be a snowbird and fly south for the winter.
Friday night: Flew in on Allegiant from Ogden straight to Mesa, Aunt picked us up and we ate at Gecko Grill, yummiest green salsa ever! Then we were off to get dessert at Frost, it's this yummy gelato spot and they actually have one in SLC!
Don't mind the graininess, but do mind the fact that we're using a selfie stick, best purchase EVER! It was me, my mom, my two sisters, my sister in law, four girl cousins, and my aunt! 10 ladies for the weekend is so much fun!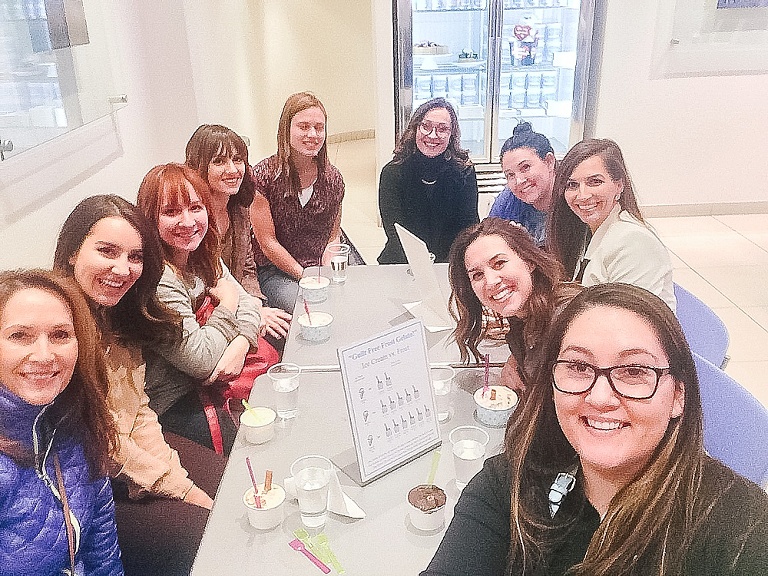 Saturday: Bright and early for Last Chance! What's Last chance you say? It's where Nordstrom Rack sends all their clothes, so it's always a bargain and just fun to pick through stuff with all the girls!
Then we went to Corleone's for pizza and chilly cheese steak. I was in heaven. I love me a good CCS. Plus it's like across the street from Last Chance so we didn't have to waste anytime getting to lunch!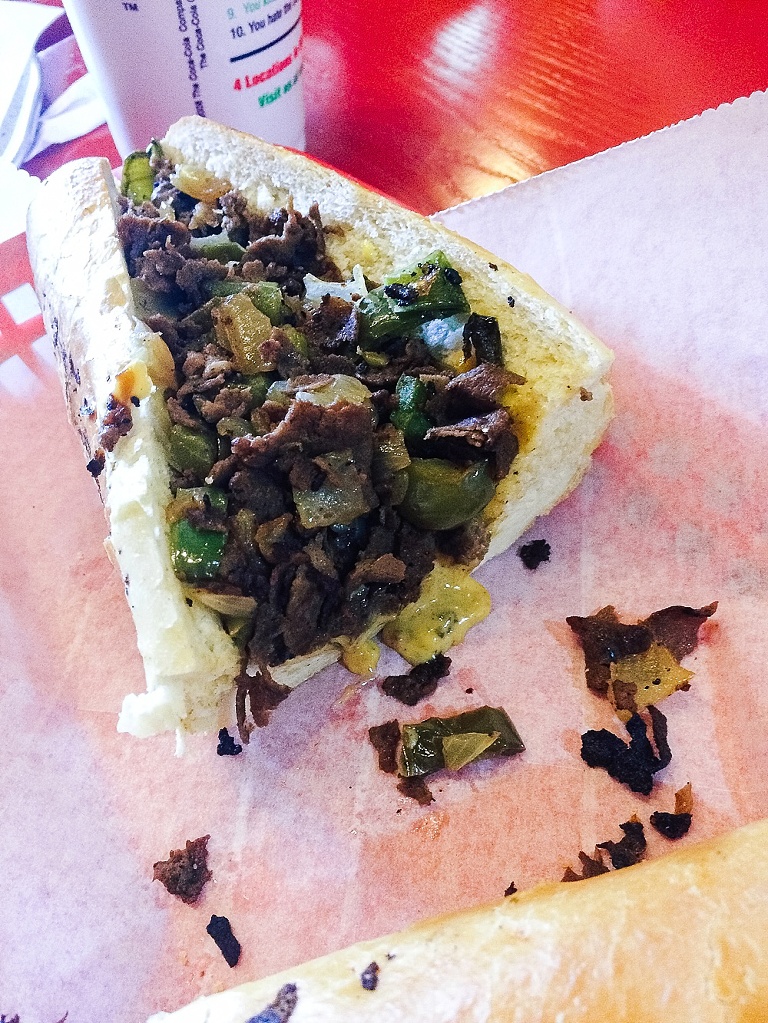 Saturday evening we went and laid out by the pool, it was seriously 75 degrees and my sister paid me $5 to jump in so I did! It was freezing but I warmed right up by just laying out. It was heaven!!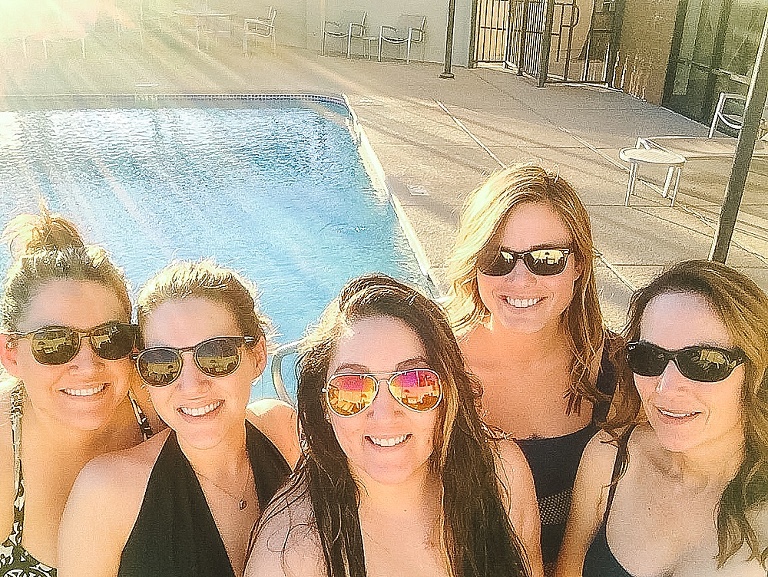 Saturday night: Oregano's is the bees knees! We shared two pastas and a salad and two cookies and it was too much food. But it's so good! Again don't mind the grain from my old iPhone's front facing camera!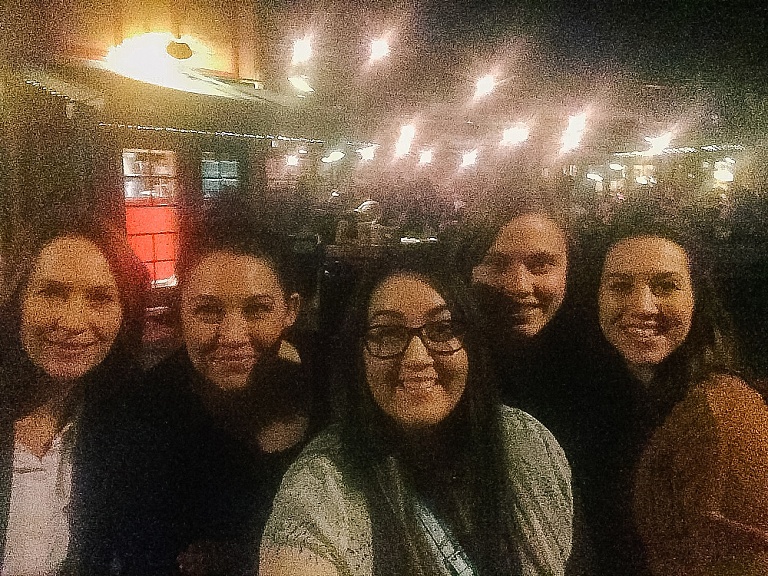 Sunday: More shopping! This tiny car of ours was filled to the brim with 5 women's shopping habit!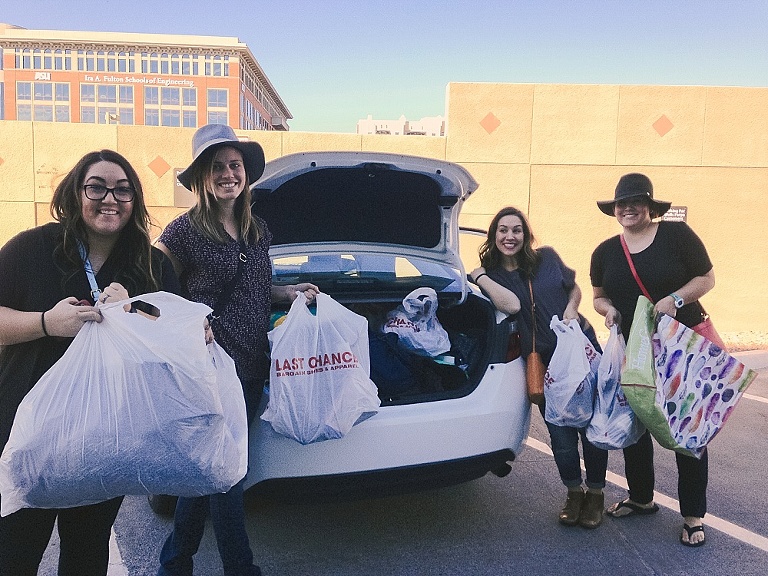 Then we went to Pita Jungle for a late lunch, it's right by ASU and was really good and fresh!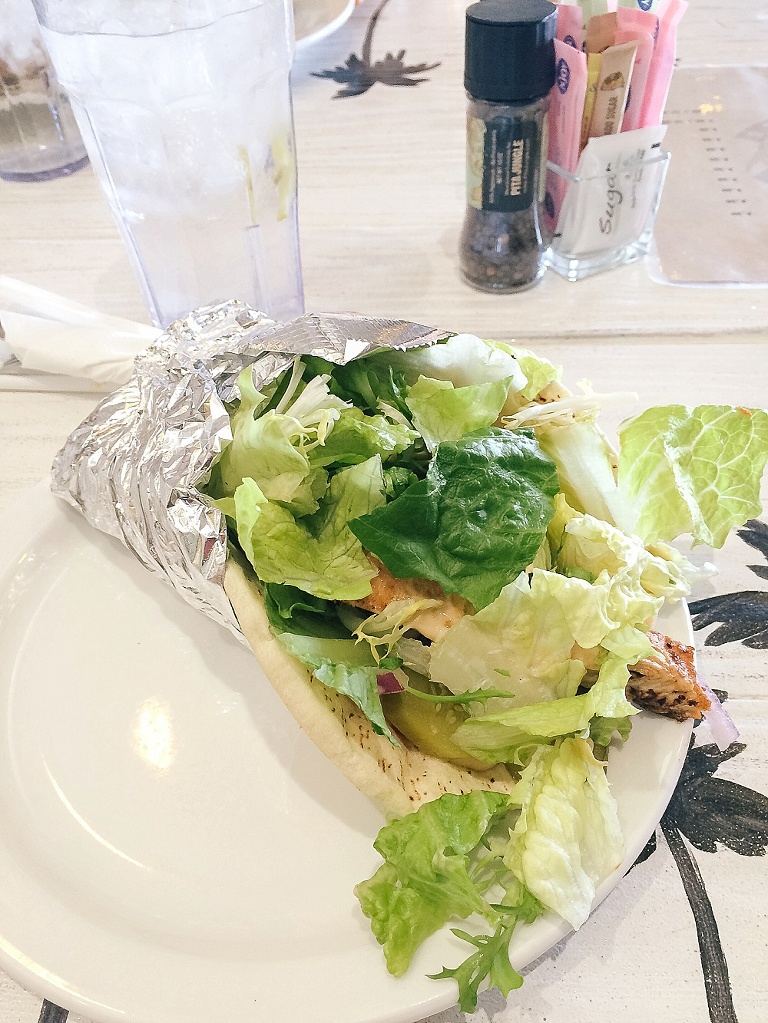 Later that night we found these in my aunt's garage!!! HAHA! It was the best thing ever! And we ate at Gecko Grill again haha.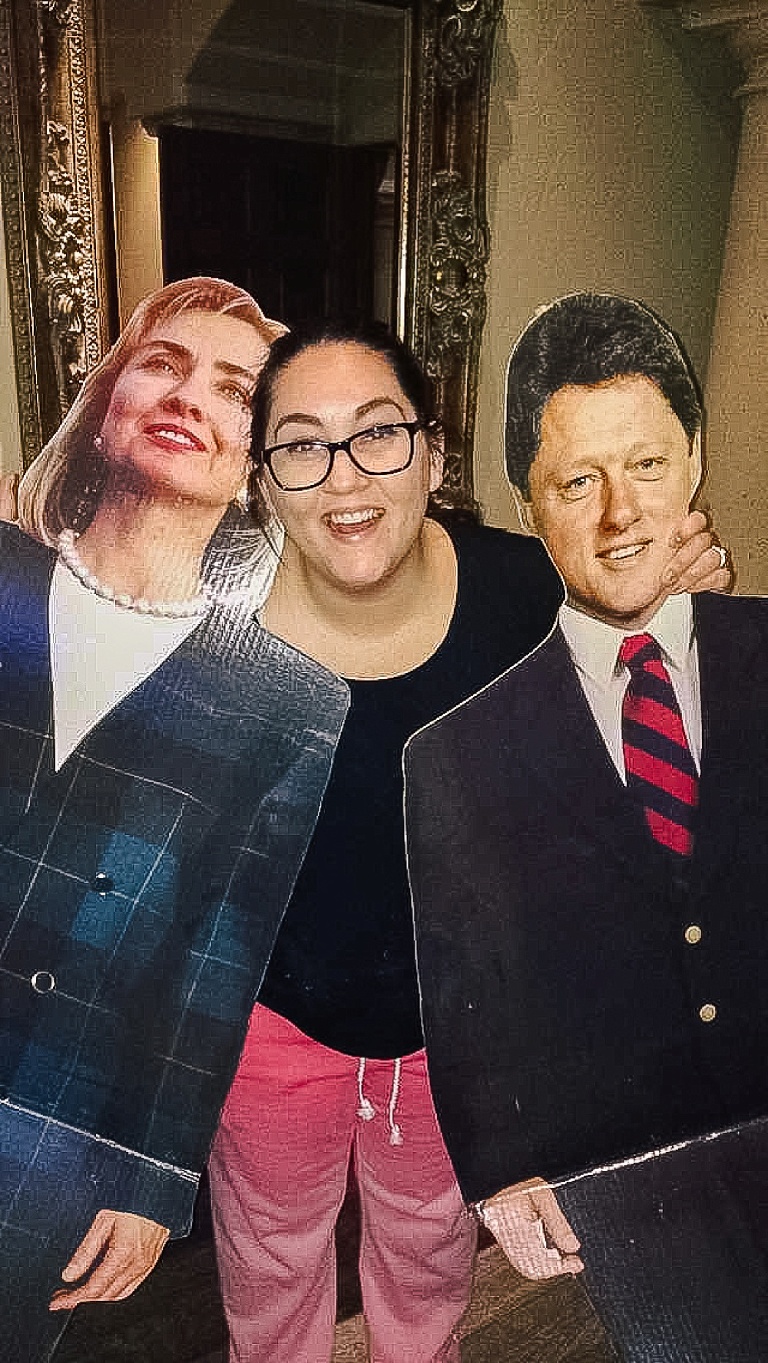 To me, in the winter, Arizona is always a good idea. I'm so glad I have this tradition with my family and we try to do this every year!