They both swiped right and that's where their story began! I love, love! :)
These cuties knew how to make me laugh! And each other for that matter! Nothing is better than being around people who are so in love! I'm so serious! It makes me laugh, love my job, love more, and it makes my job easy! Being around people who are your people is incredible. As soon as you see them and start talking to them it is just easy and beautiful. This is seriously why I'm here, people like them!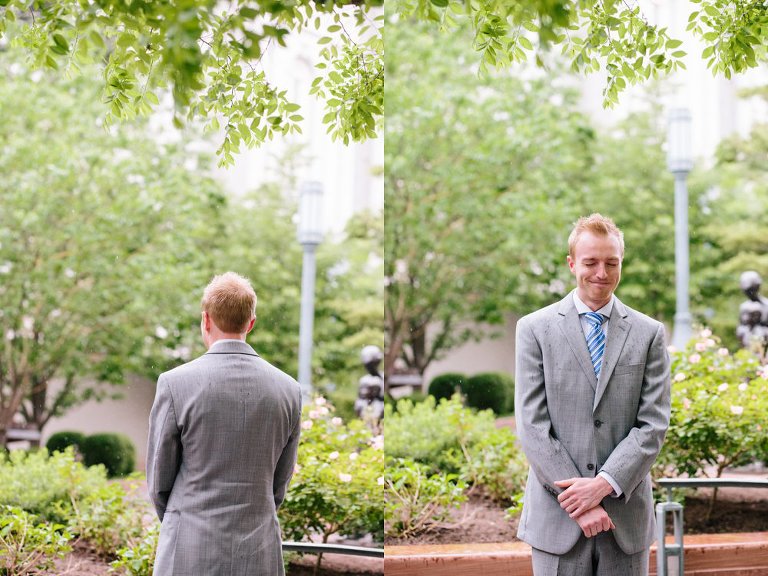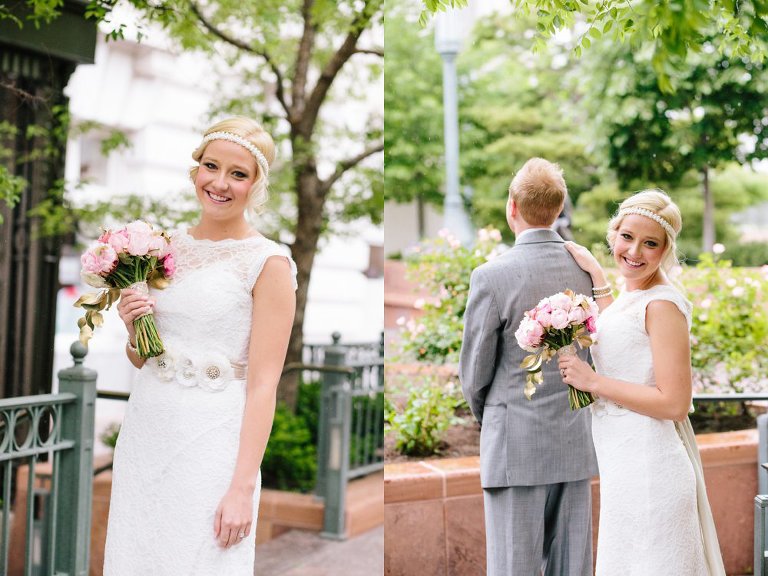 Get ready for the cutest reaction in the world!!!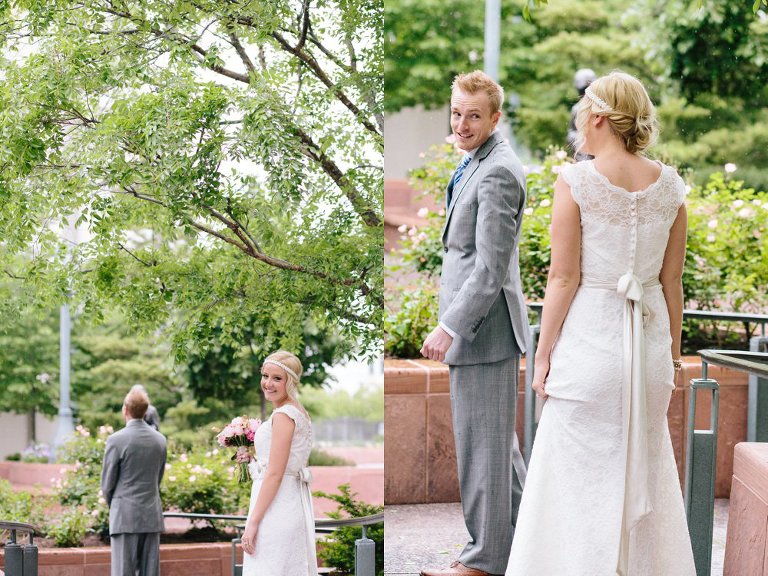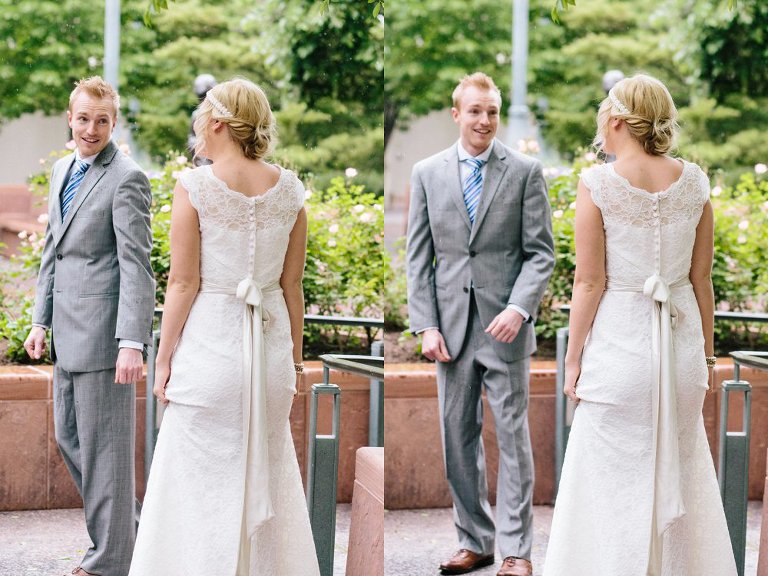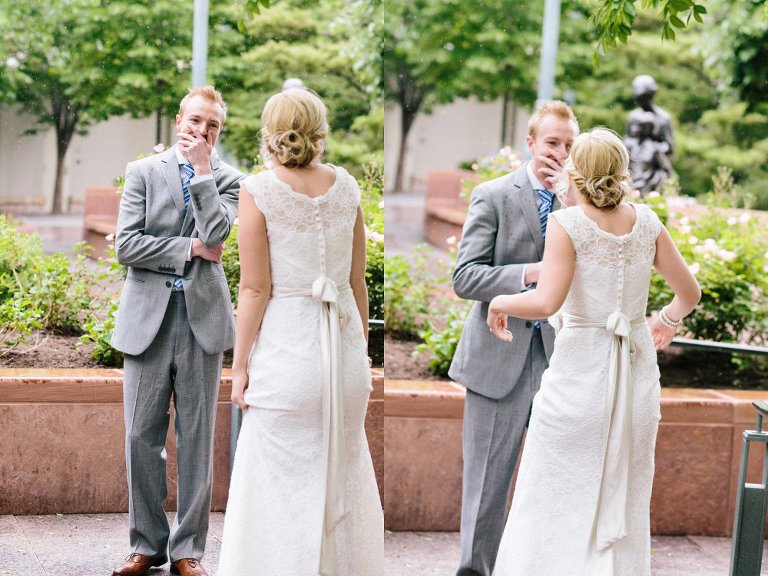 Even in the rain these two are just too adorable! We found shade in a tree and went to work!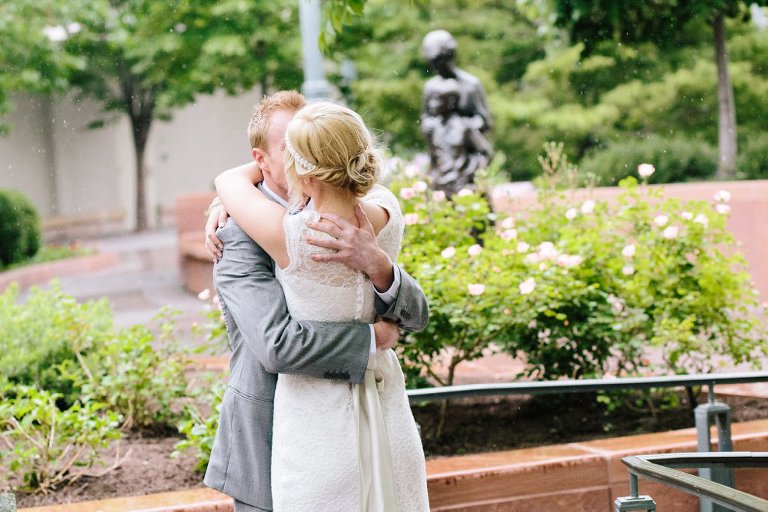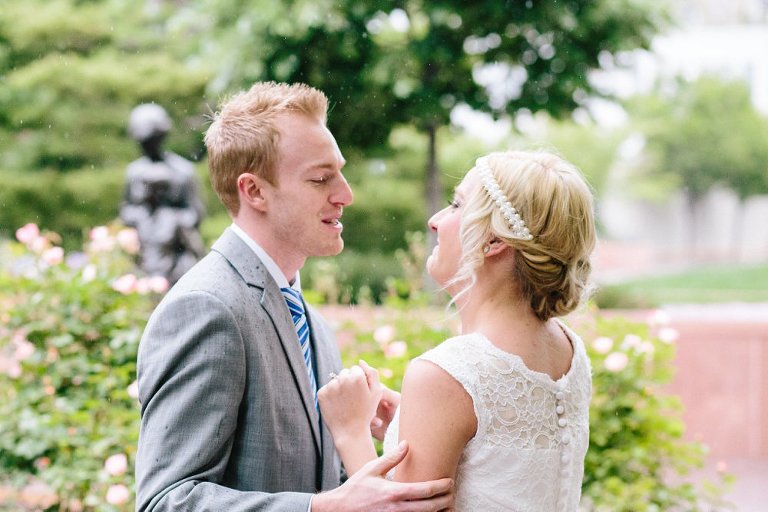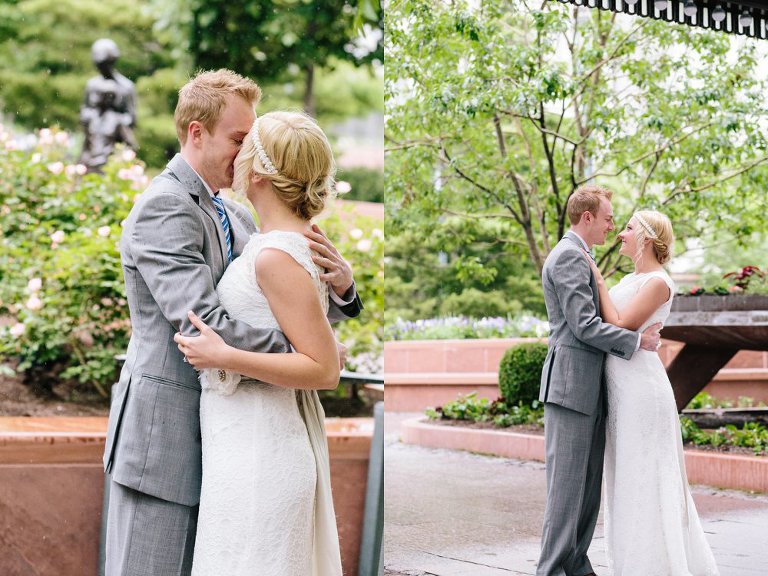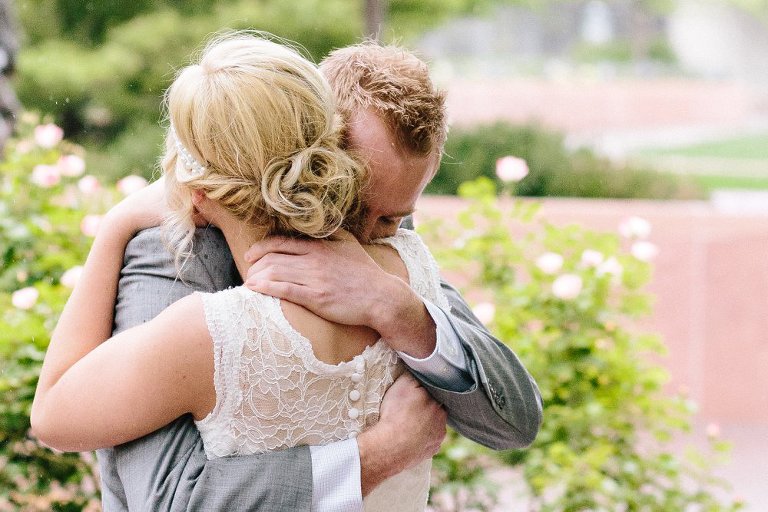 These two! Just too sweet! ha ha!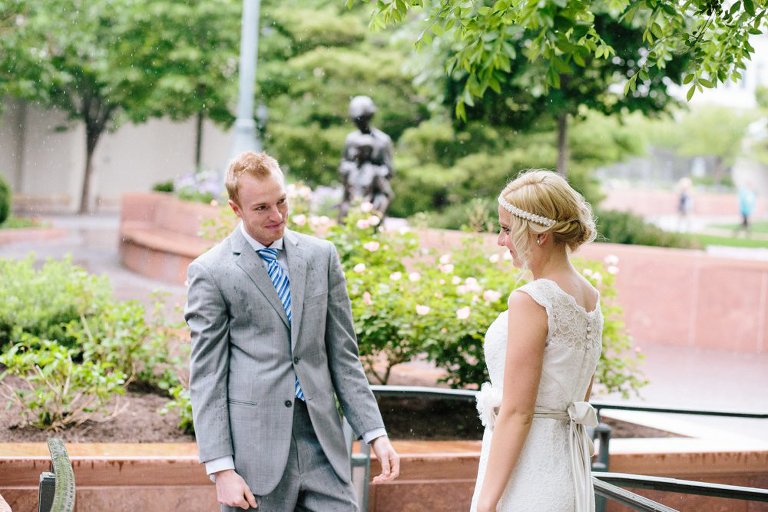 We just gave them a moment to be alone..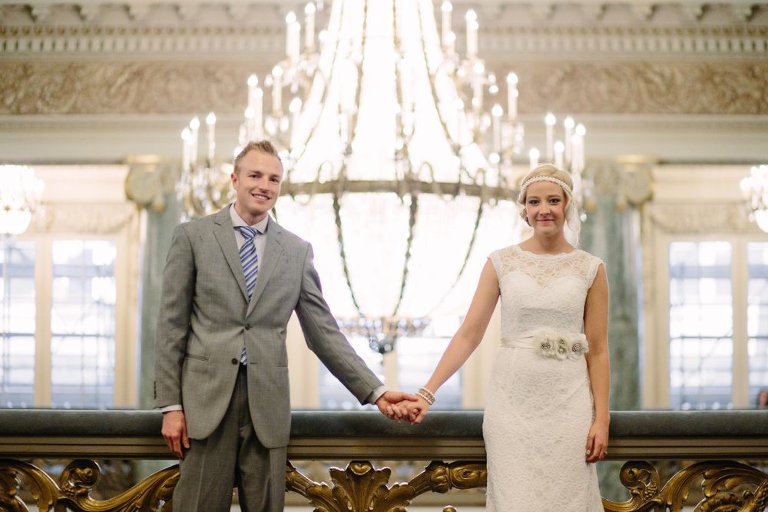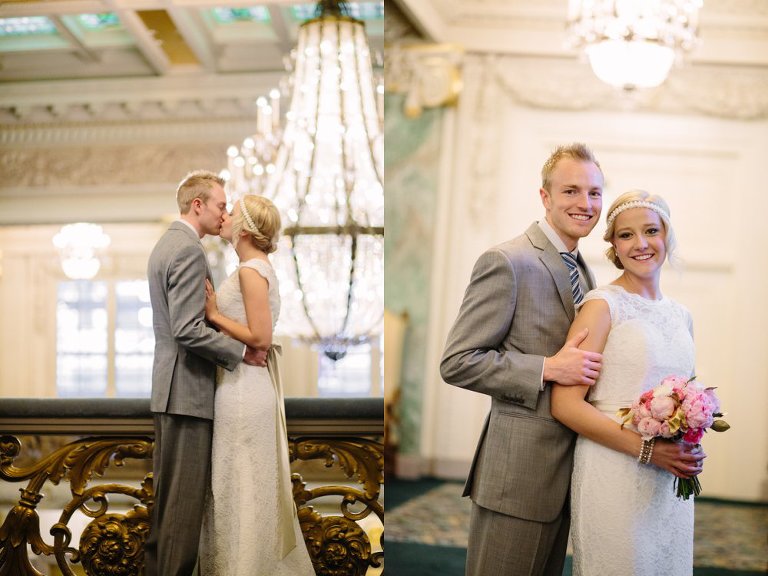 We went and hit out in the Joseph Smith Memorial Building until the rain calmed down!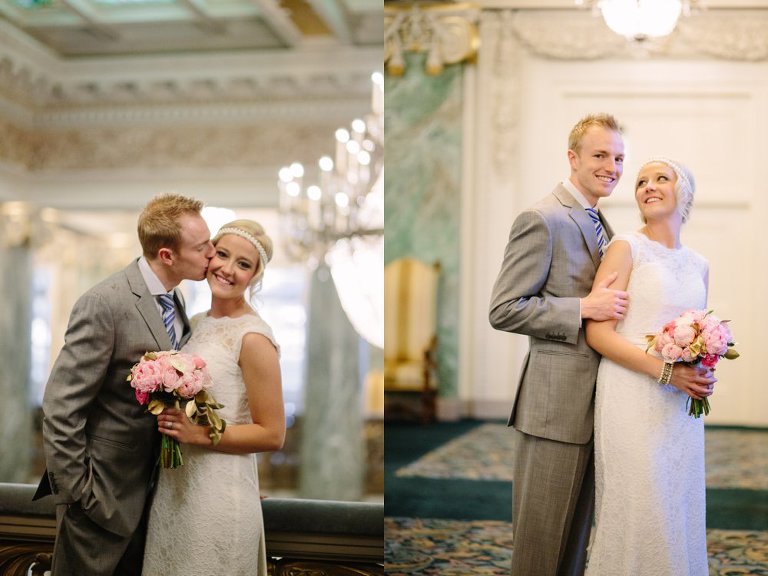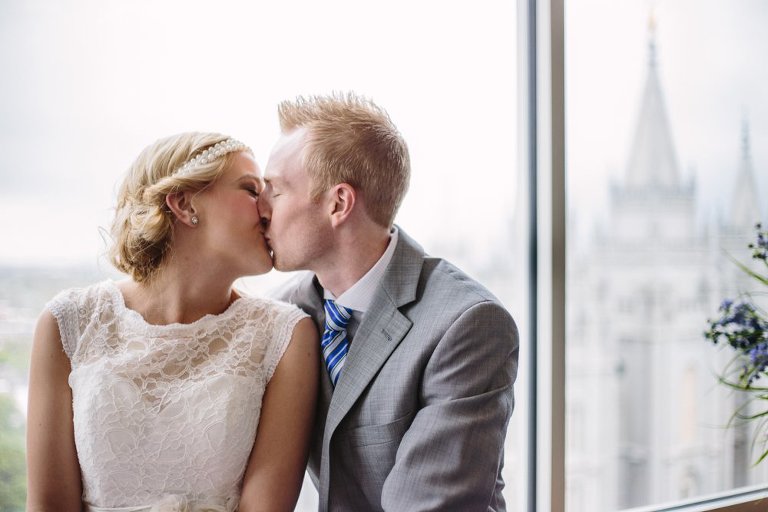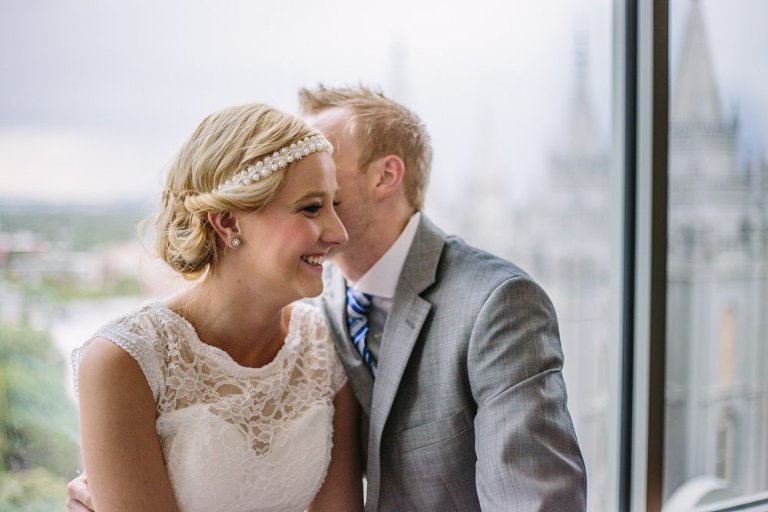 The day they got engaged they went to the roof for dinner! So it was so fitting we went up to the tenth floor and took some pictures! They've come full circle :)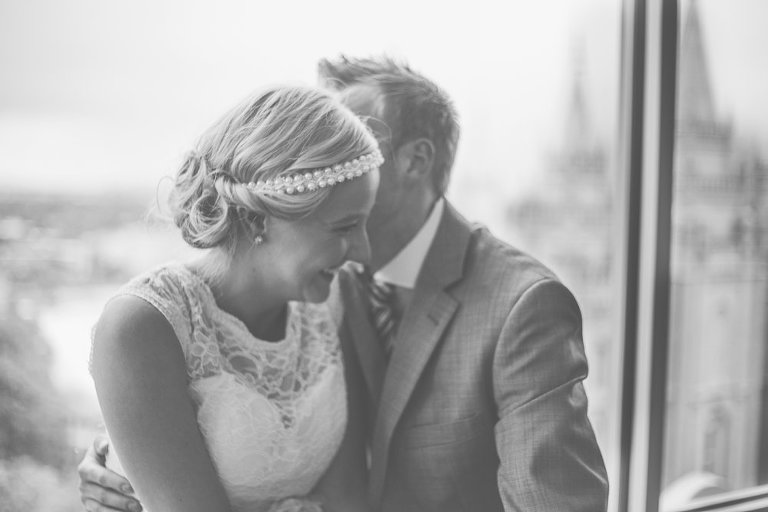 Sometimes just letting couples be and laugh and chat and smile are my favorite moments.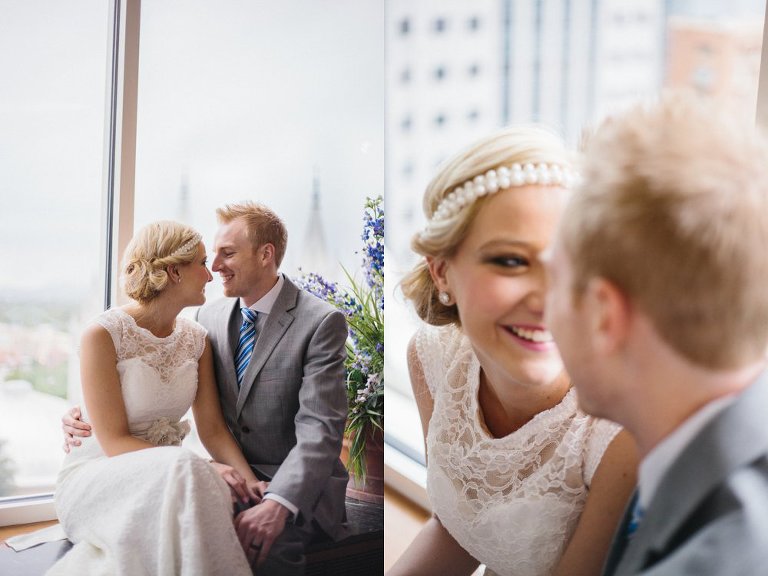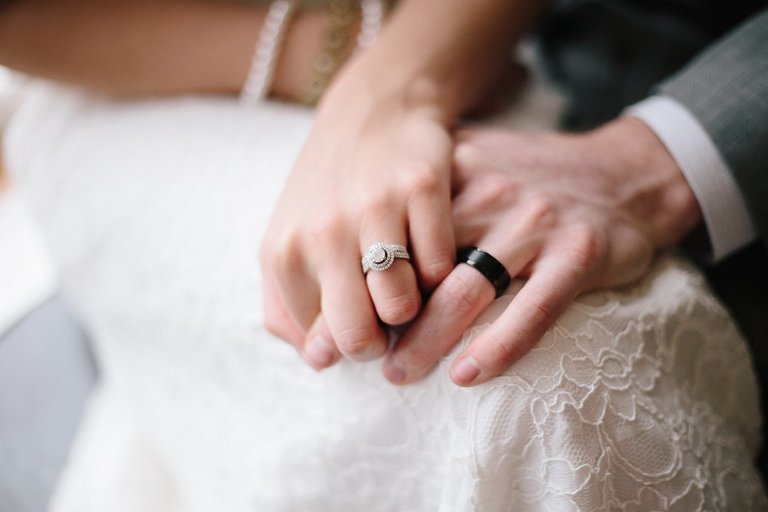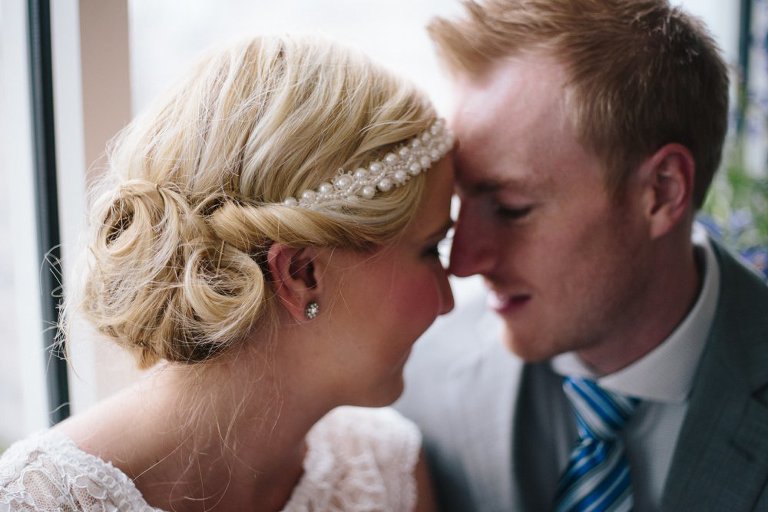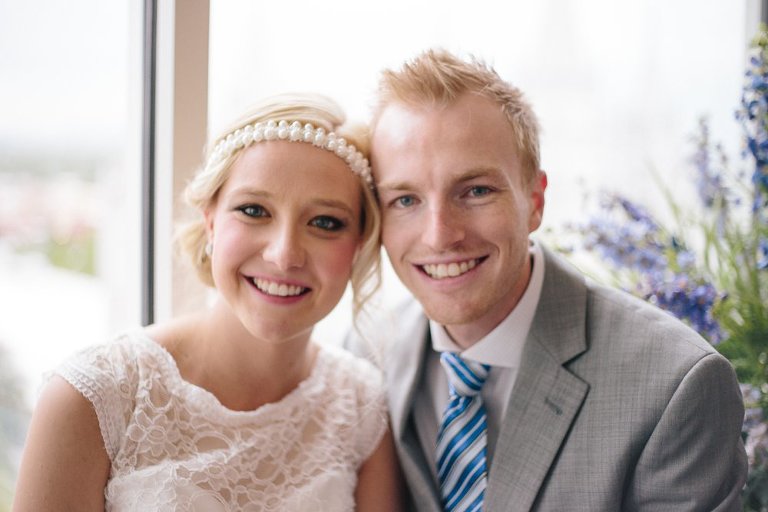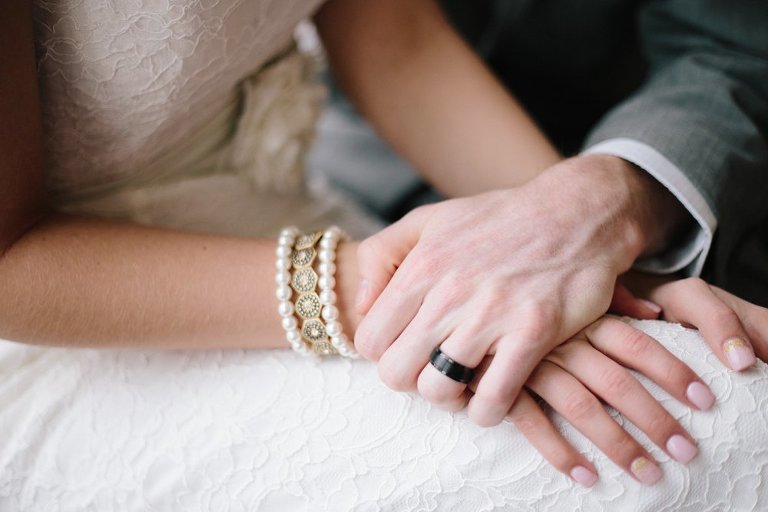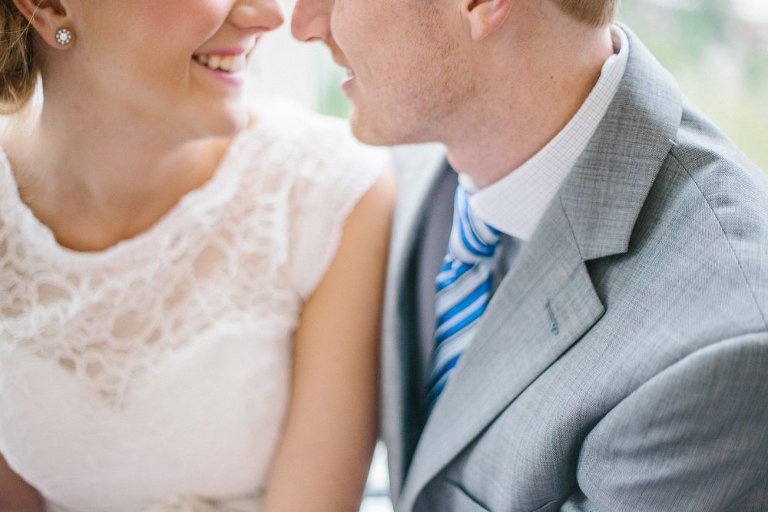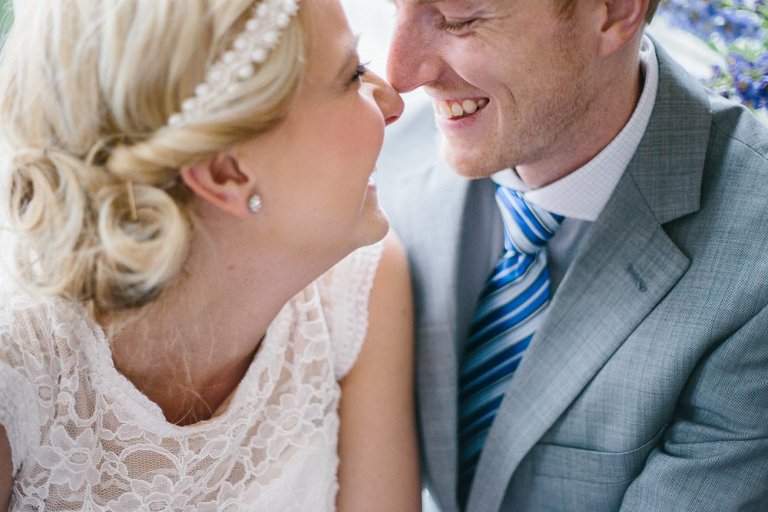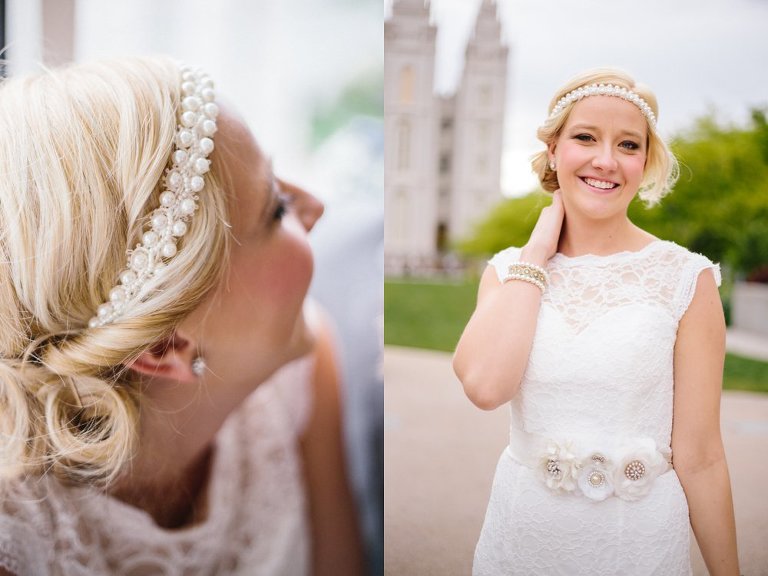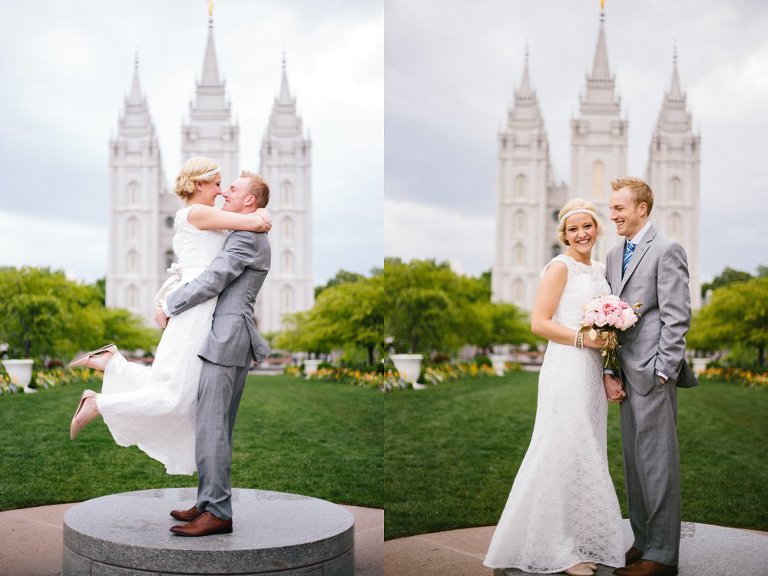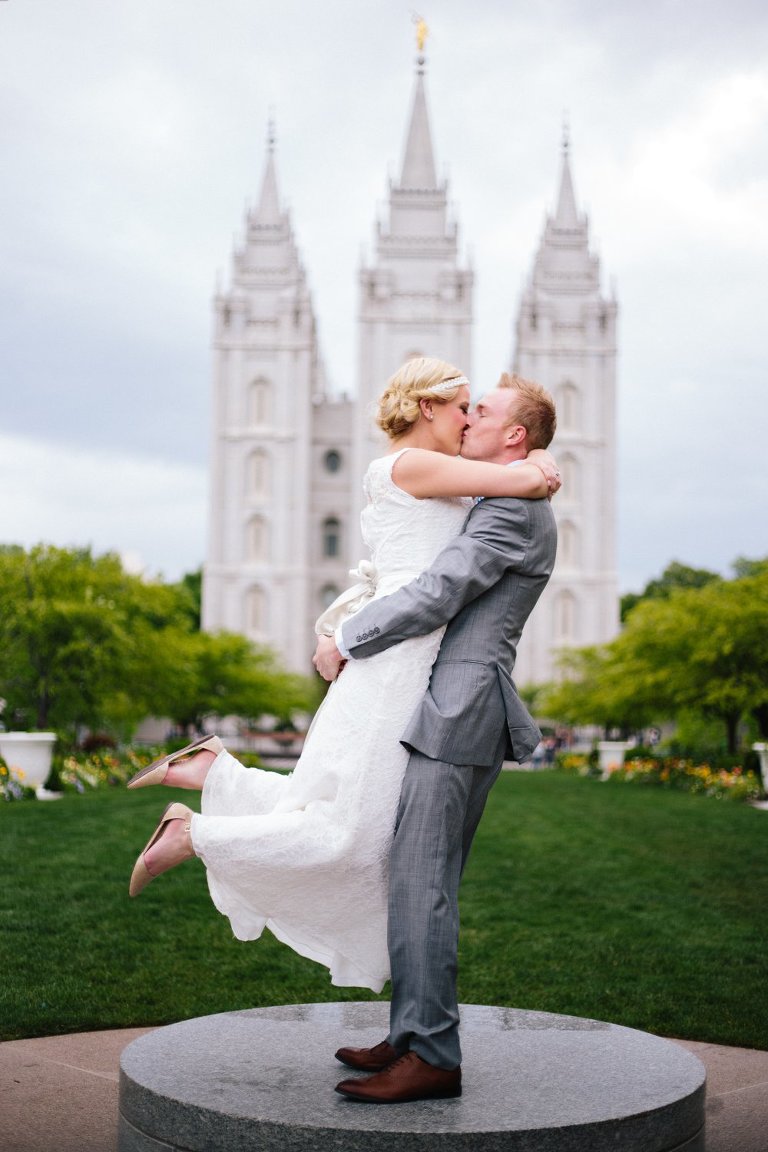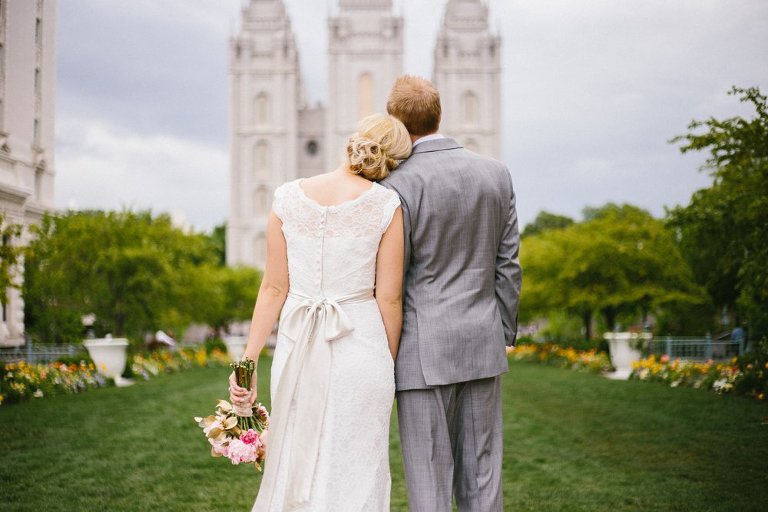 Ok we laughed SO hard at this! I told him to show me his socks and her shoes and he gave me a really funny look! Josh then says that "my socks aren't fancy or anything.." Then Jamie goes, "I bet he's not even wearing socks!!" She was half right and we were all giggling so hard!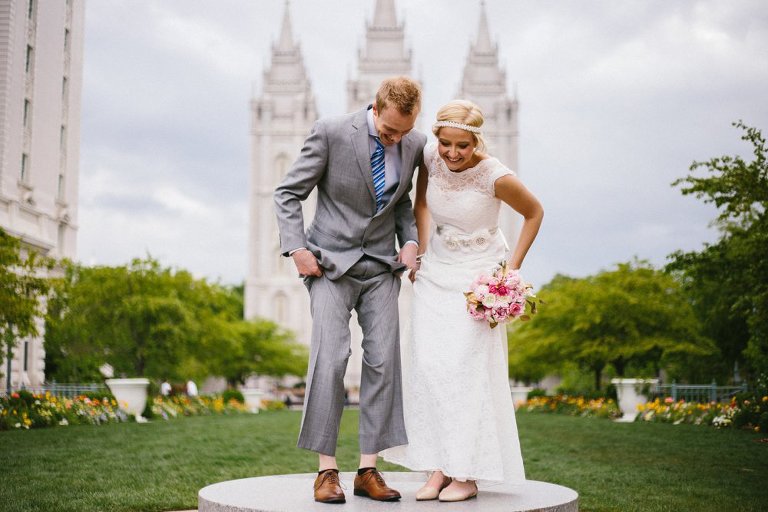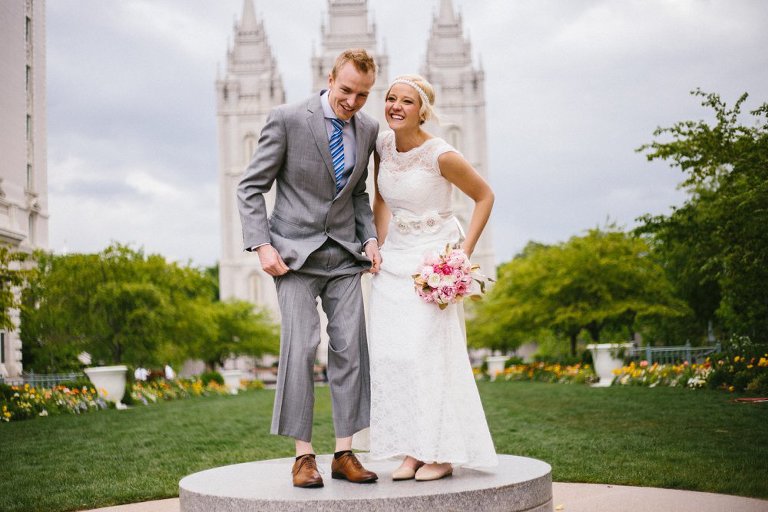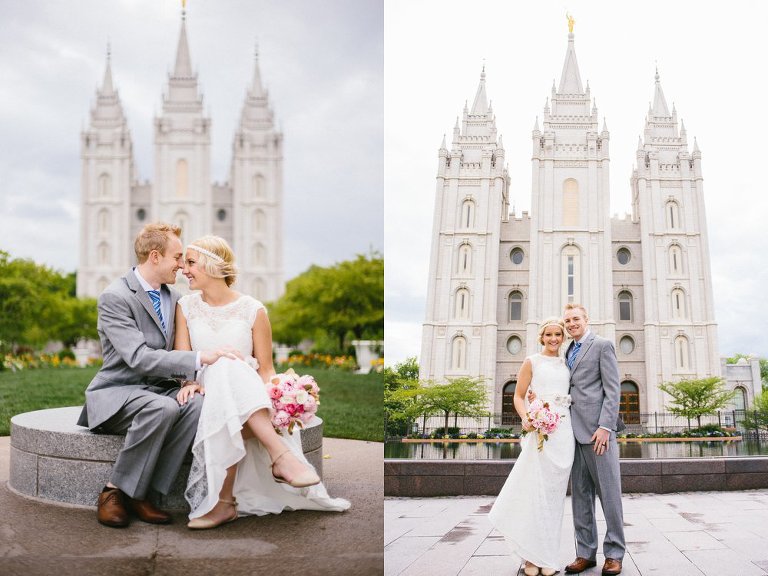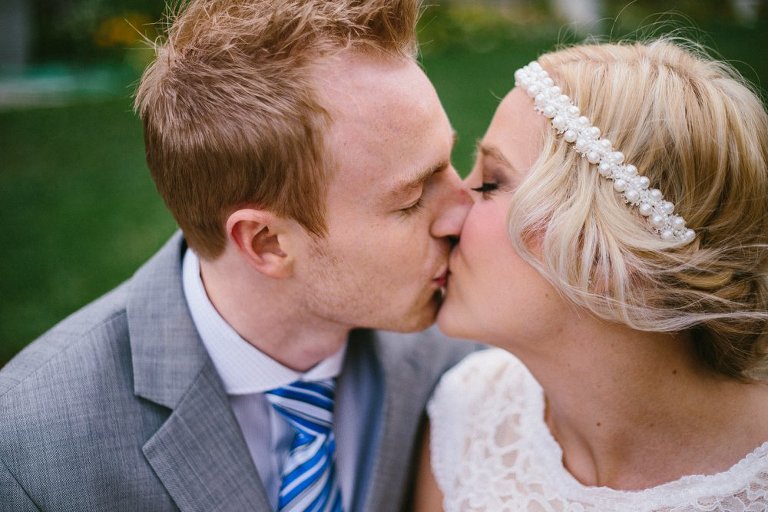 Ok these blondies are just too cute I can't even stand it!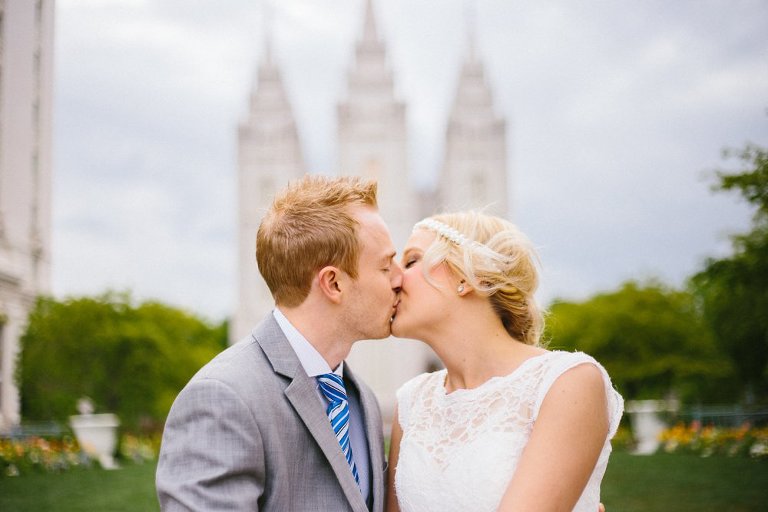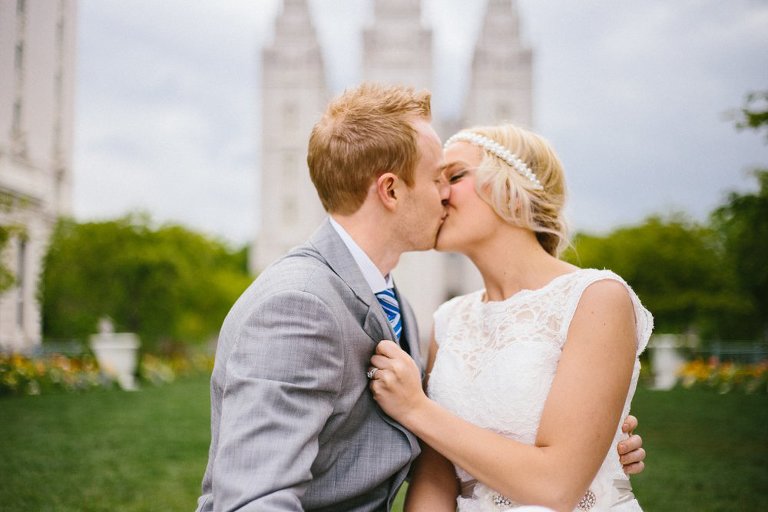 Yet another moment we were laughing hard! I can't believe I got it on camera! I told them to walk down the way and for him to hold her dress, and then he's like, "You know I'm just gonna check you out the whole time right?" These goofballs are so funny! We had the greatest time!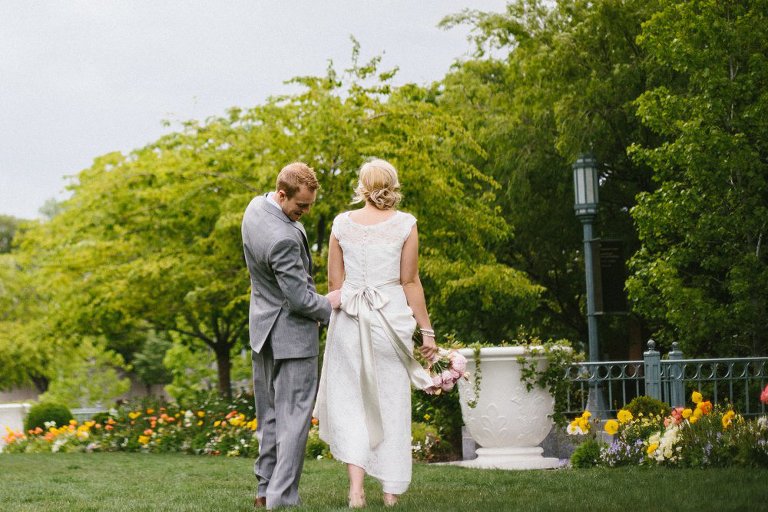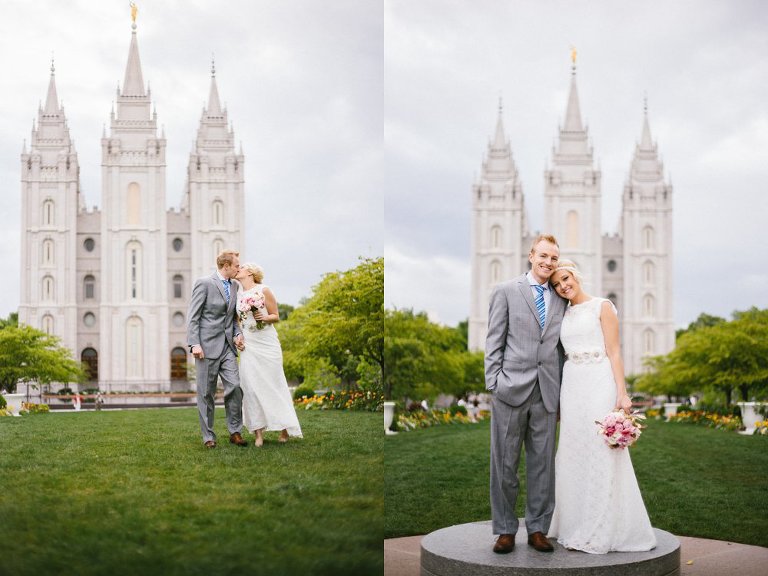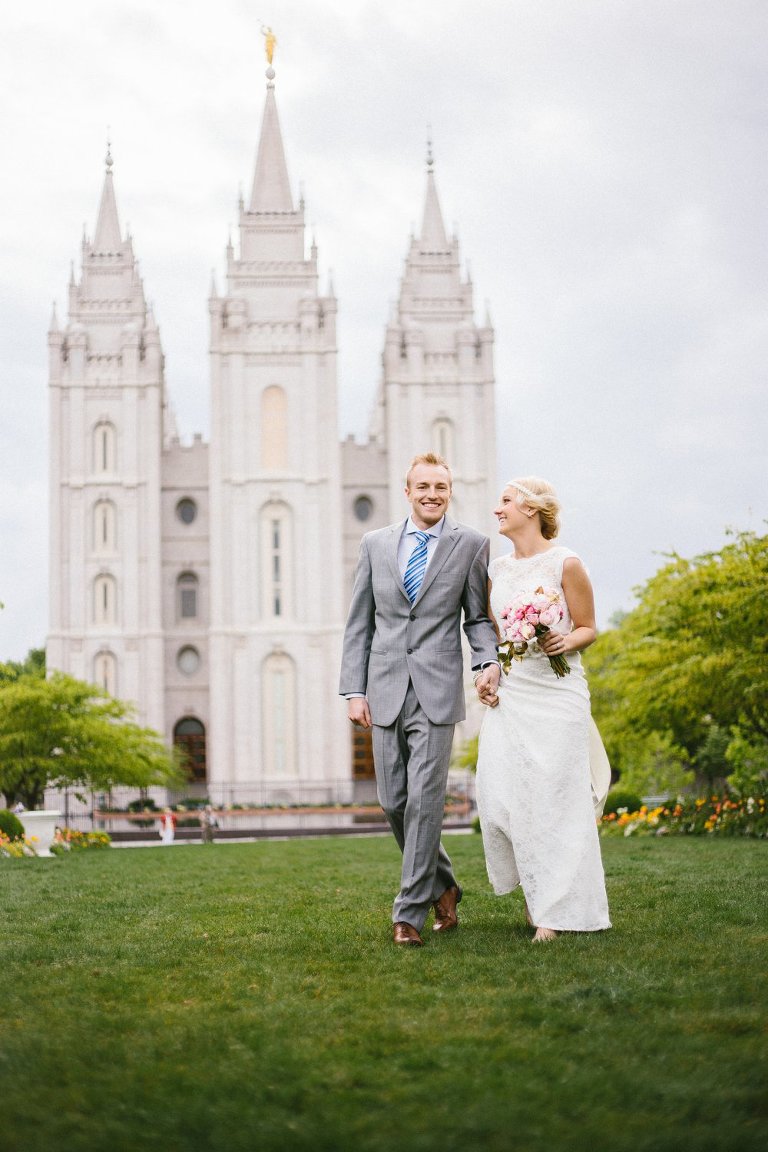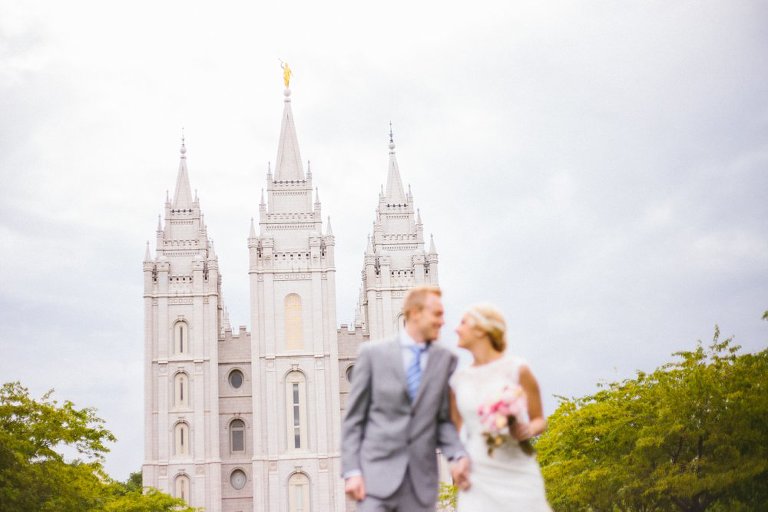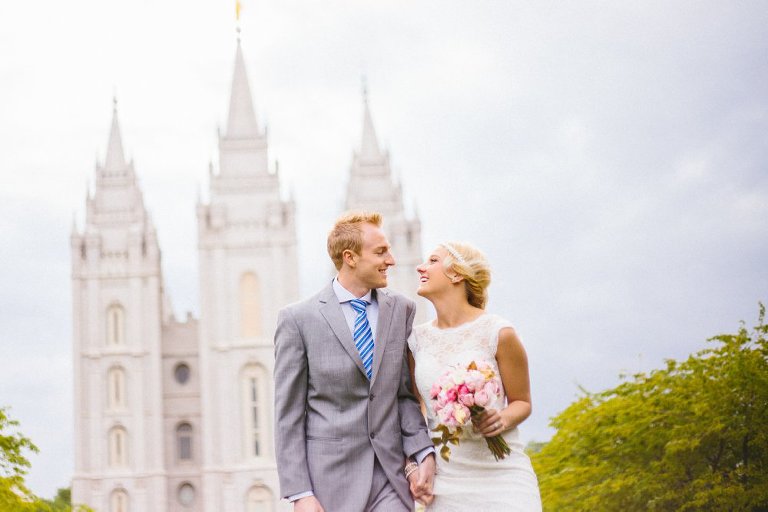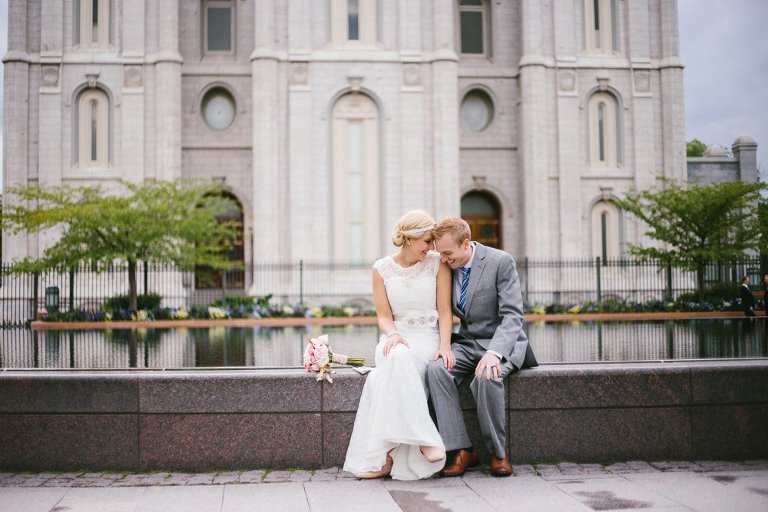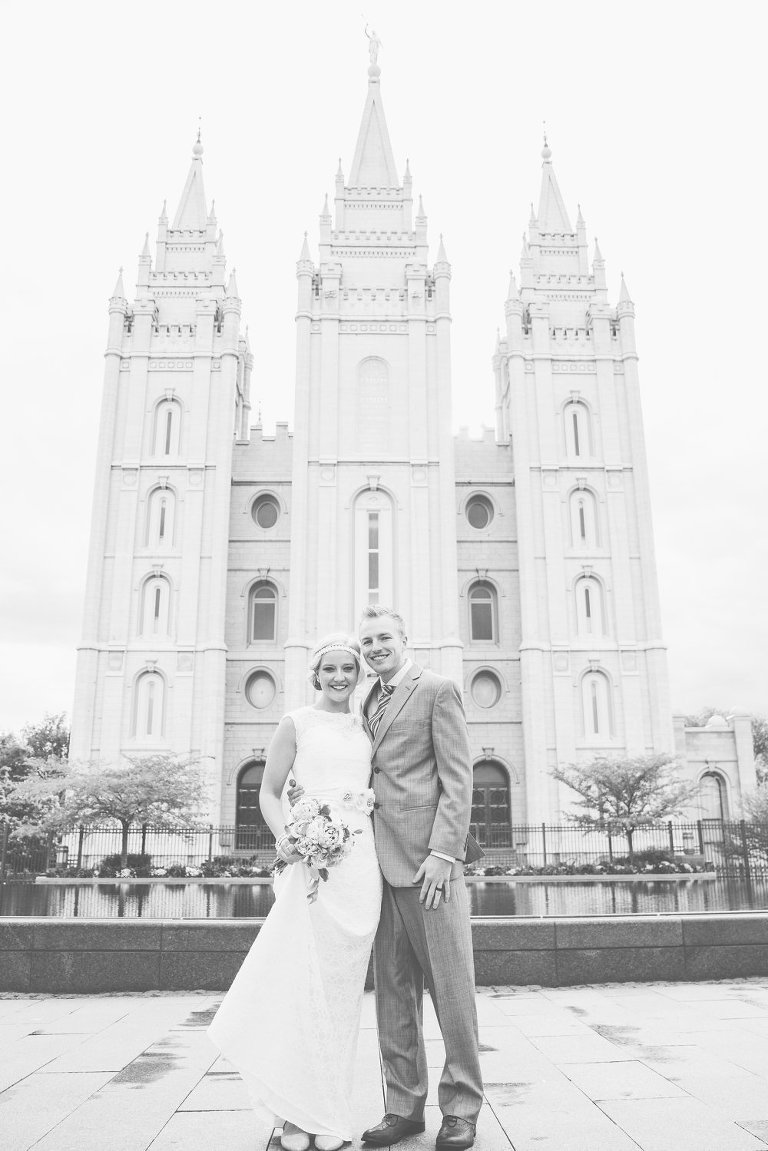 We gave this tourist the authentic Temple Square Experience!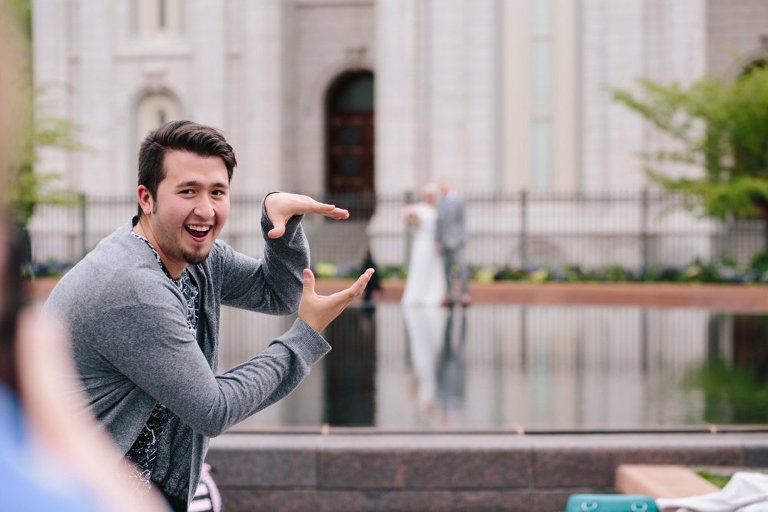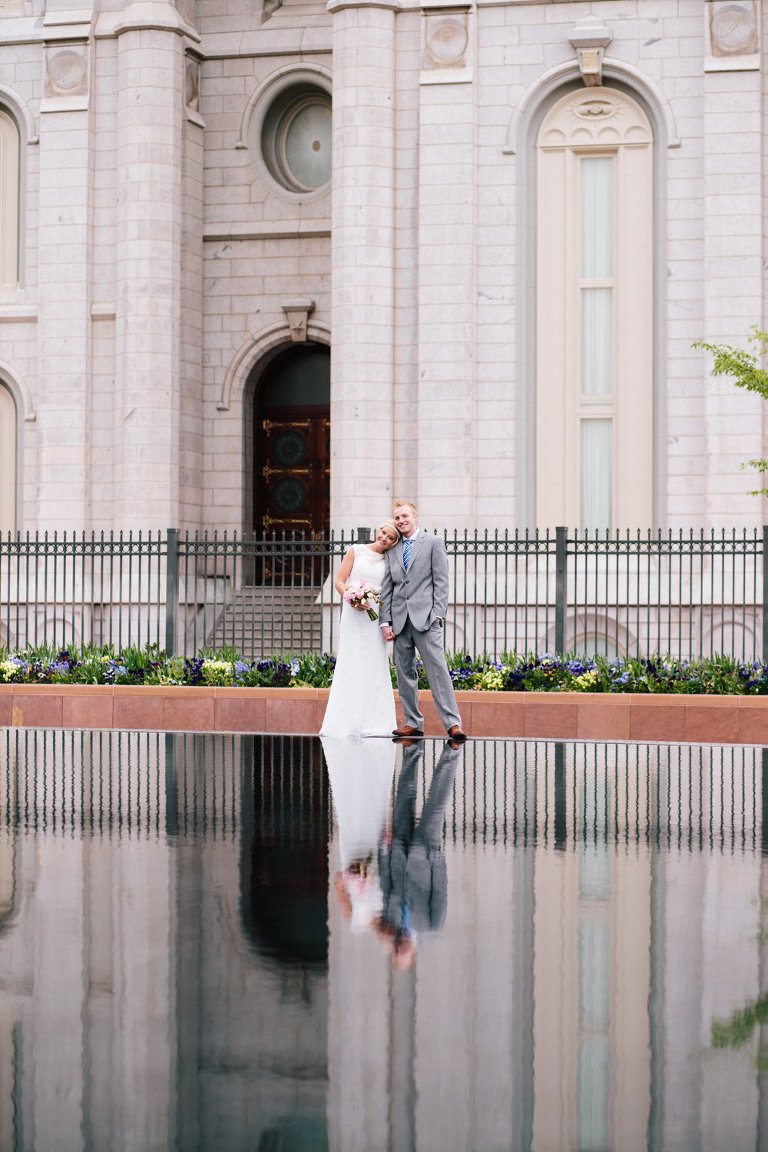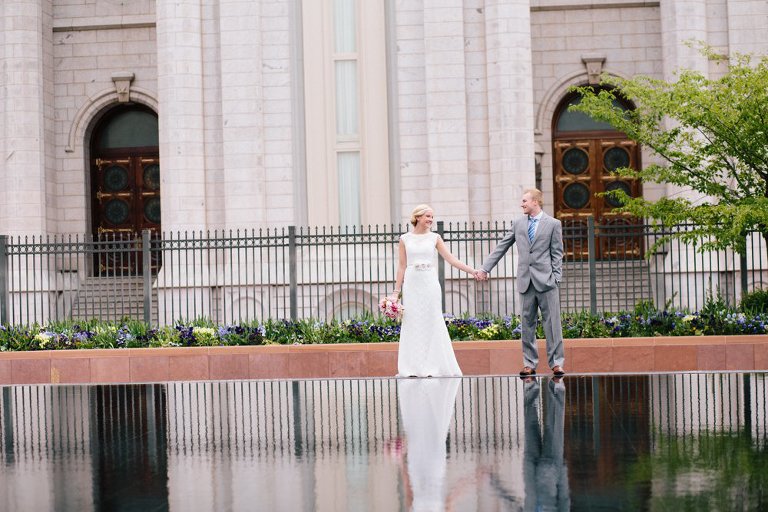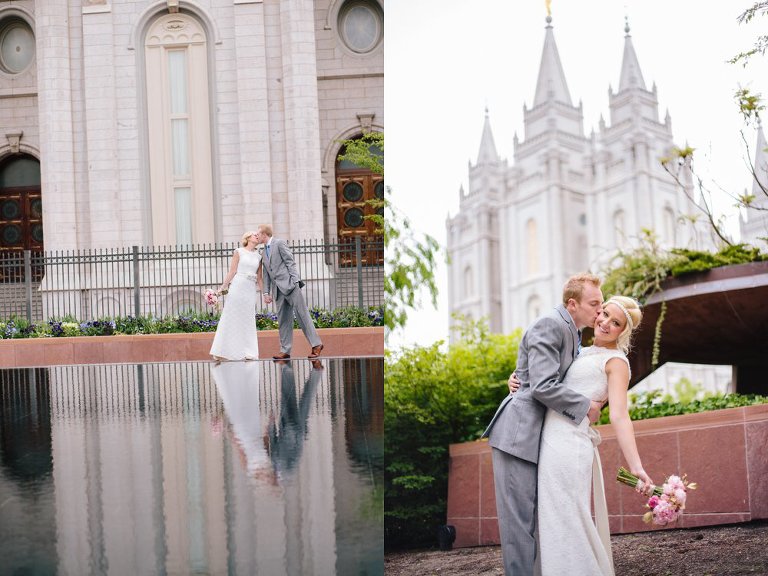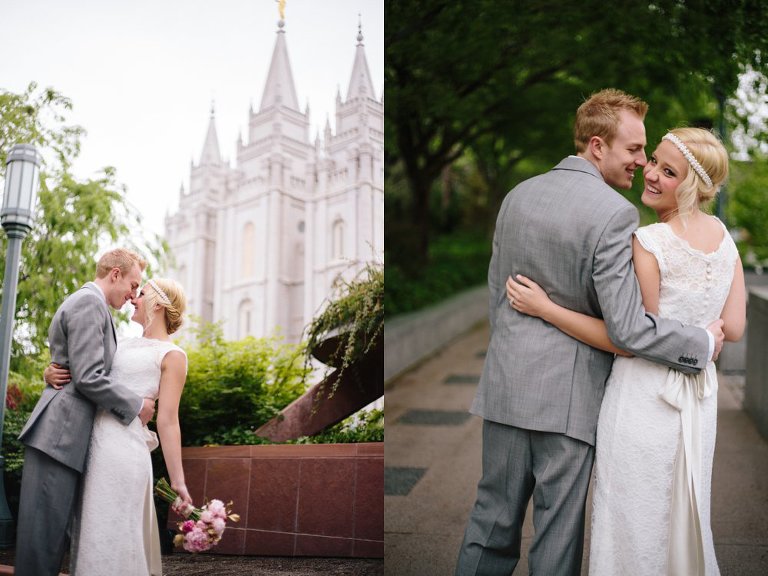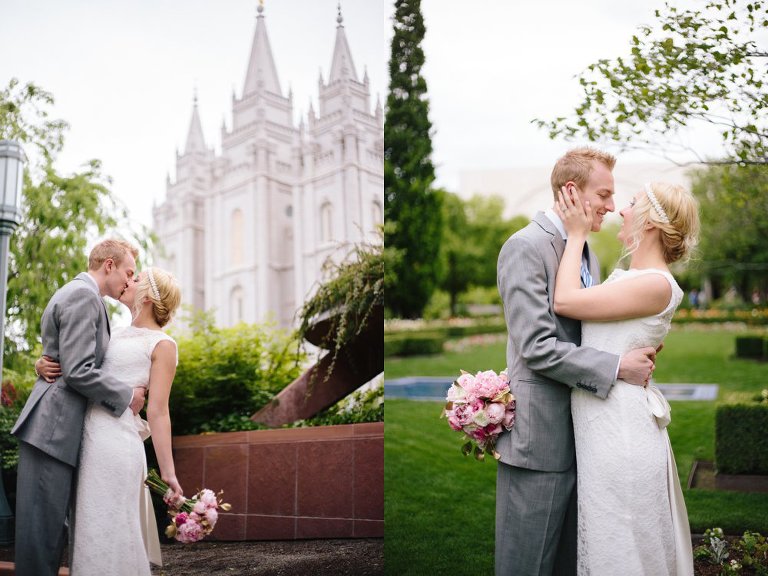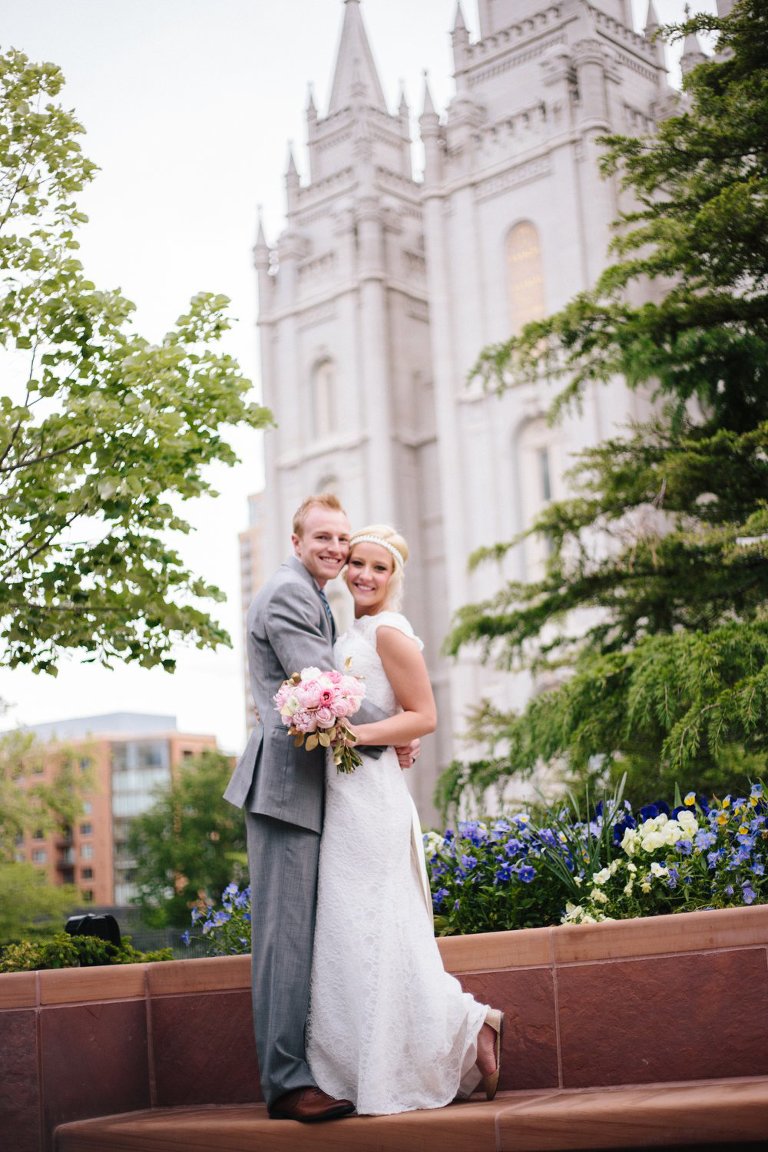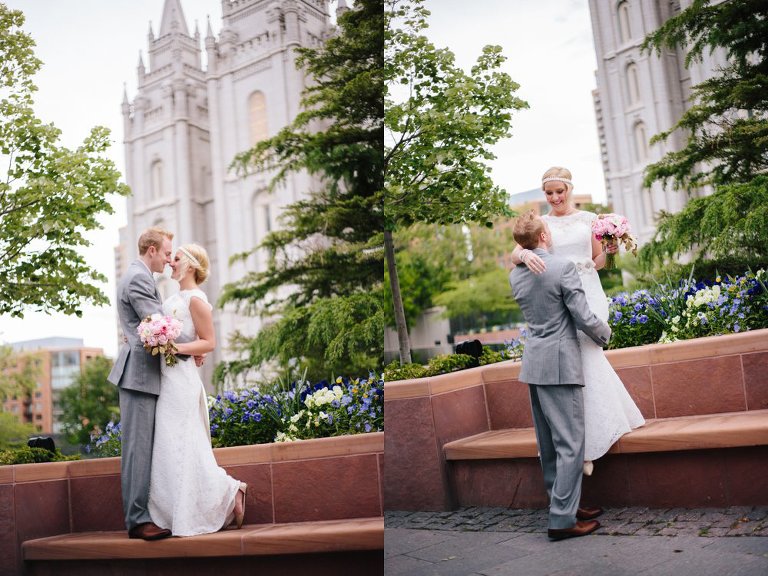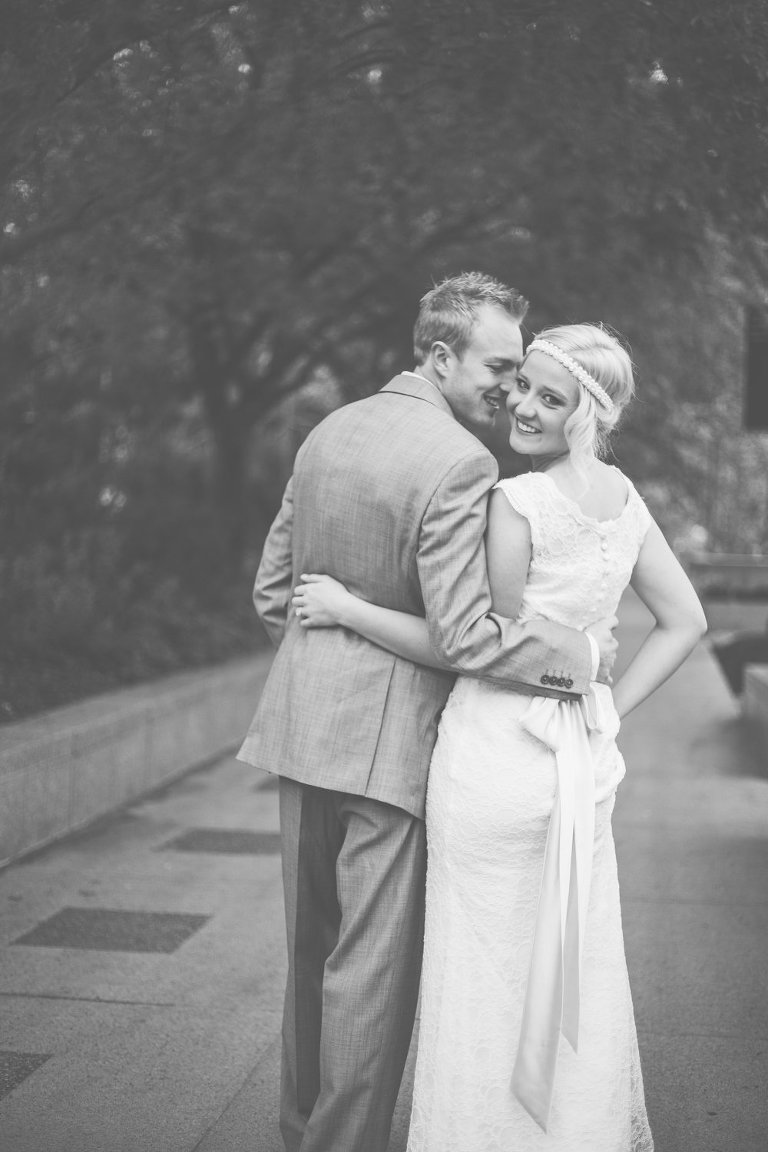 THOSE FLOWERS!!! All the heart eyes!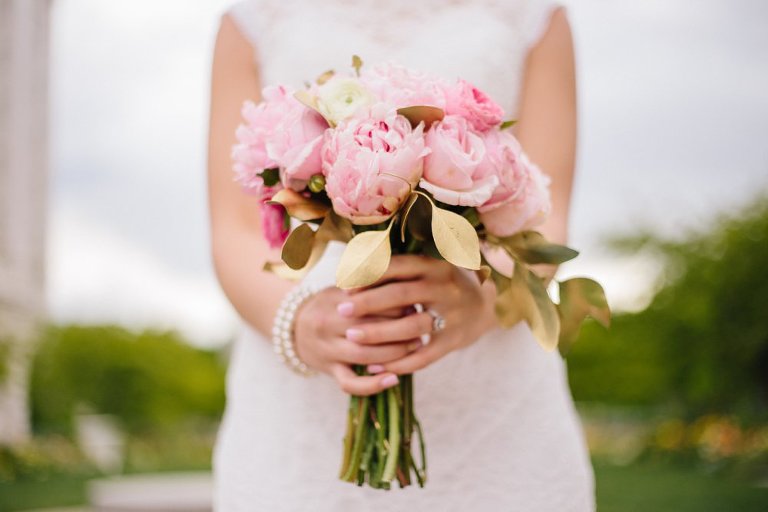 And her dress is so wonderful!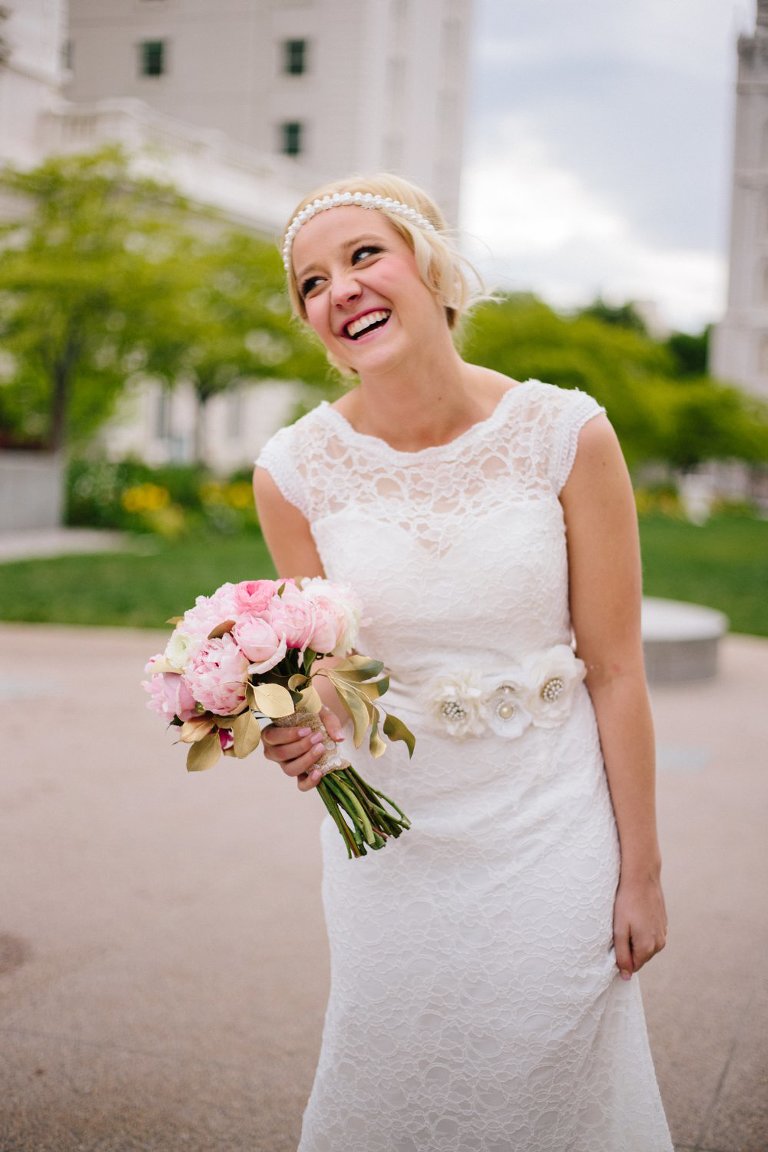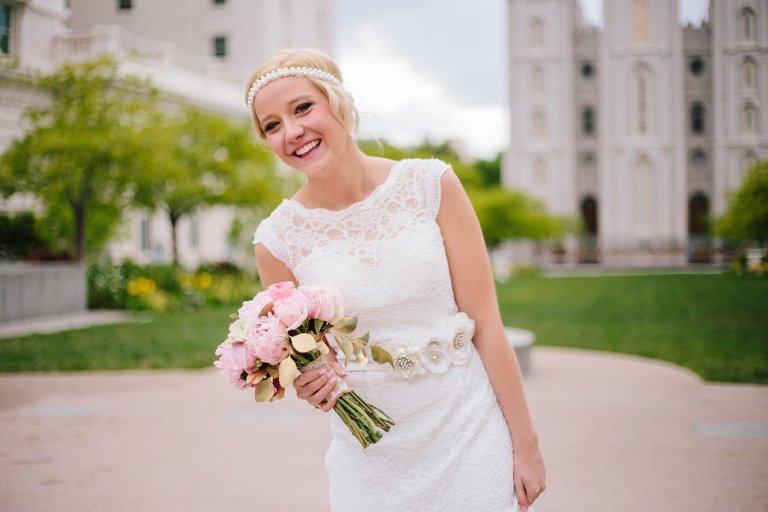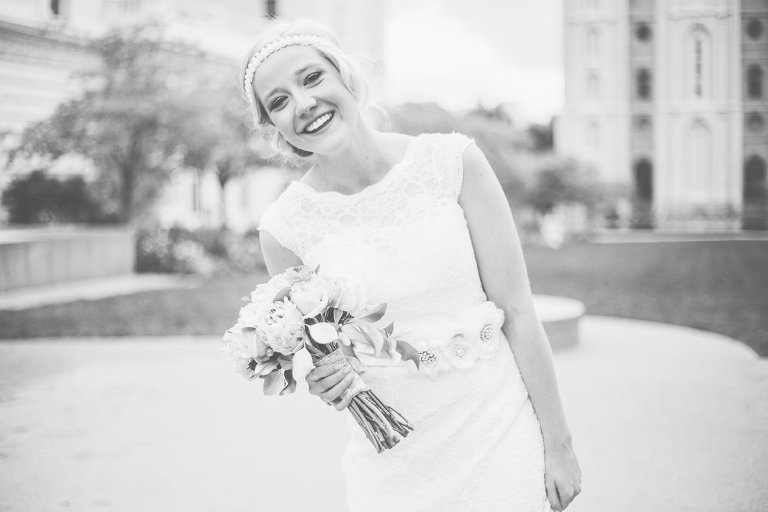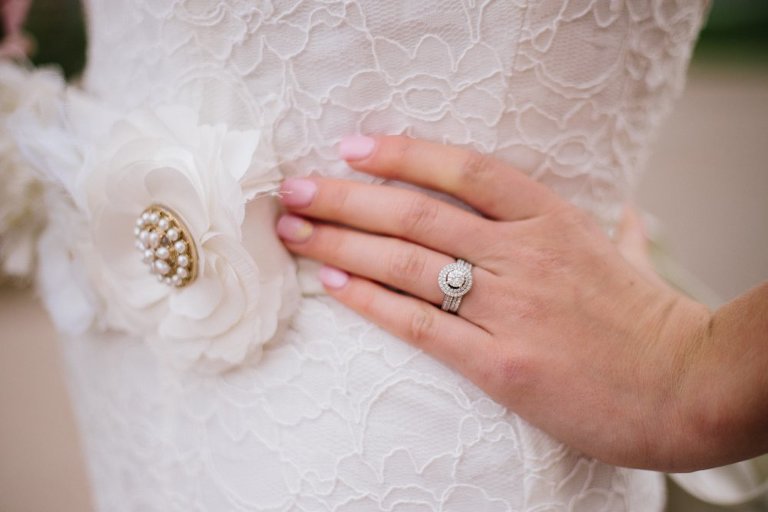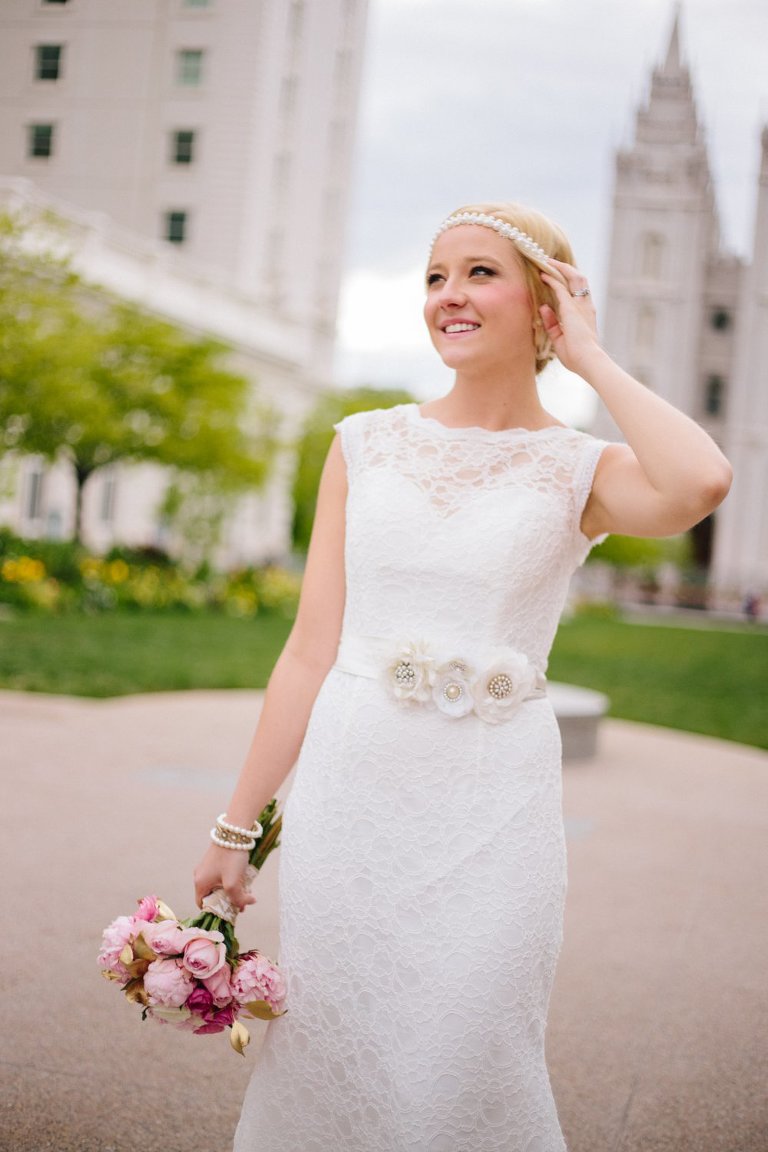 Weren't they just made for each other??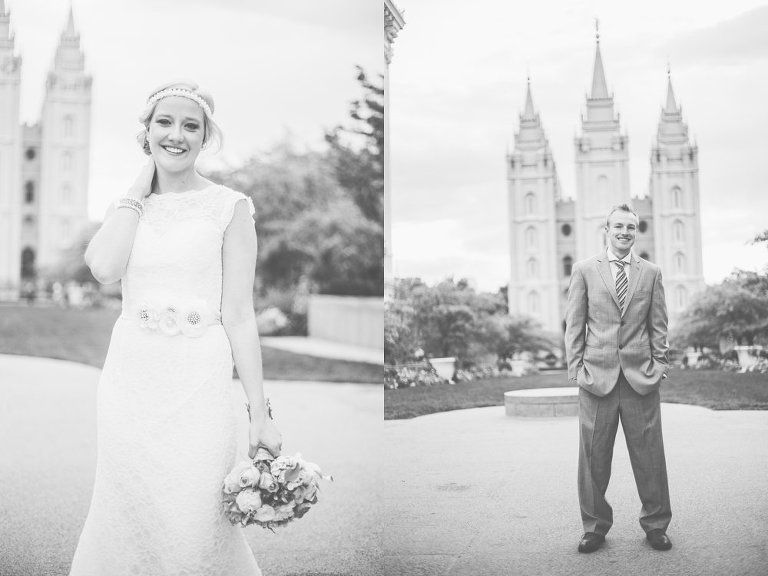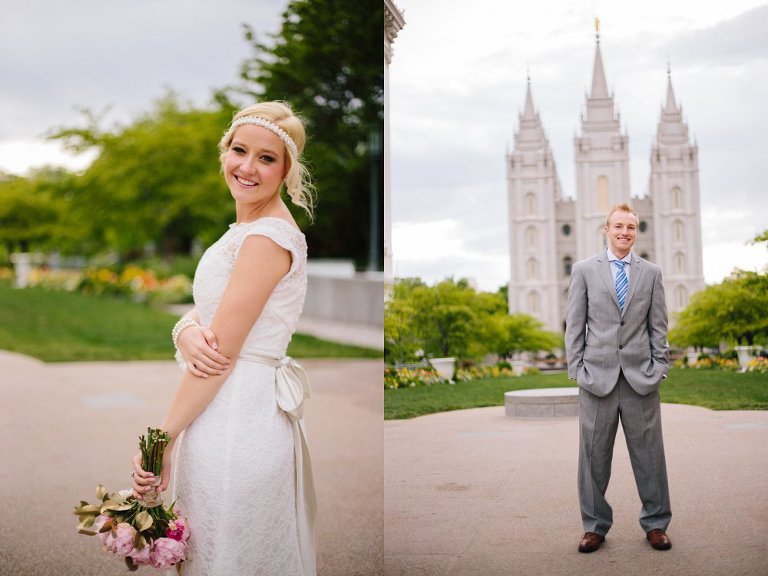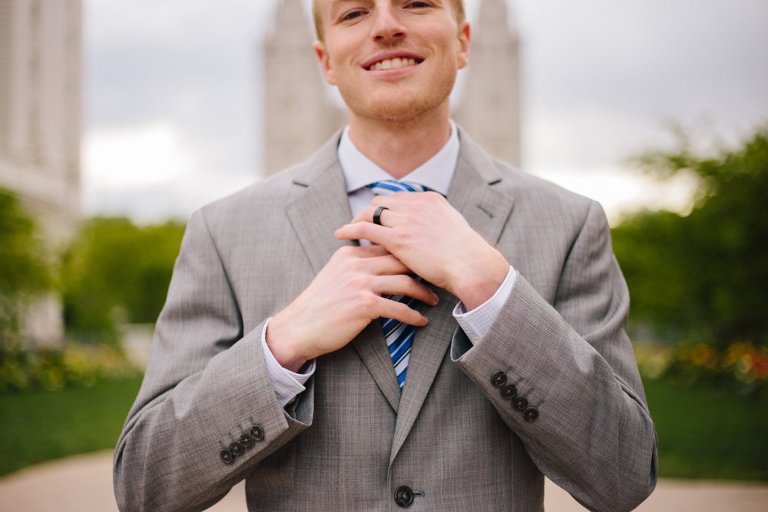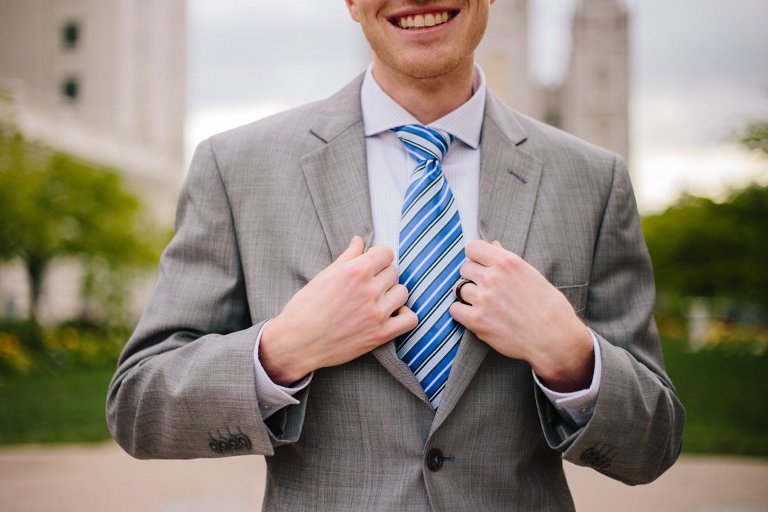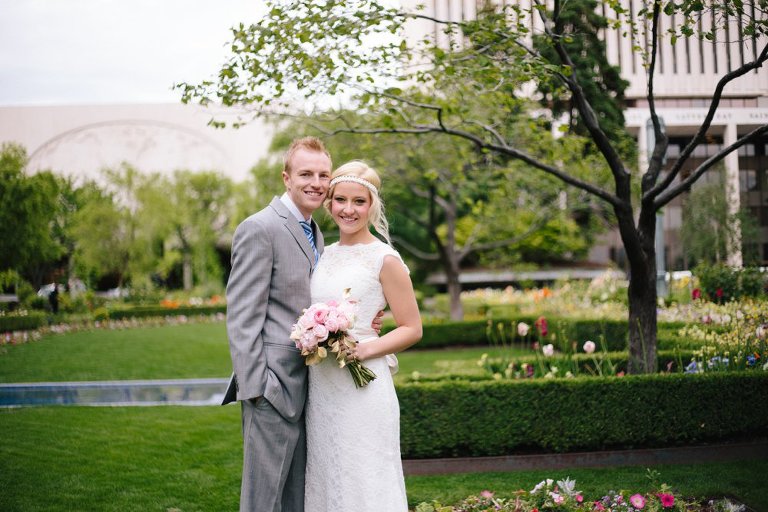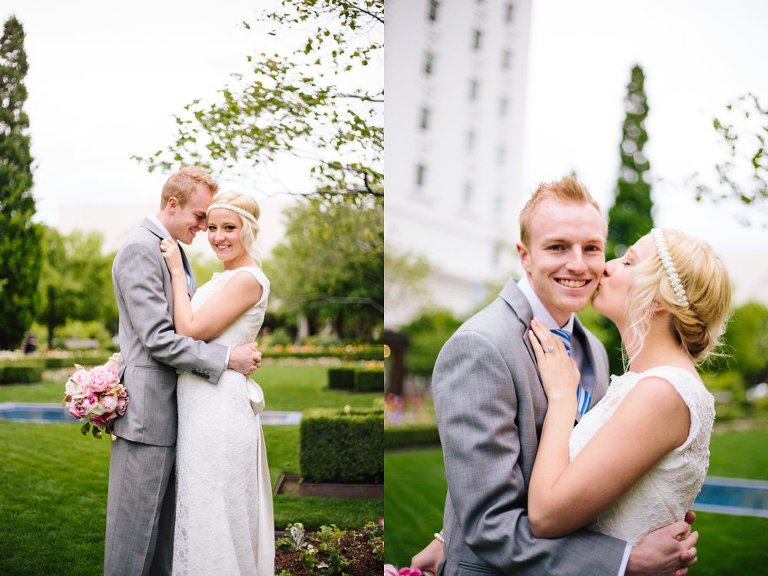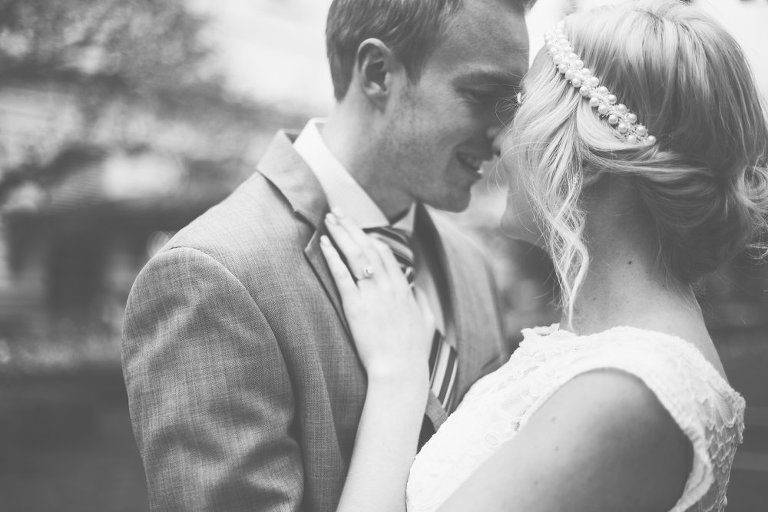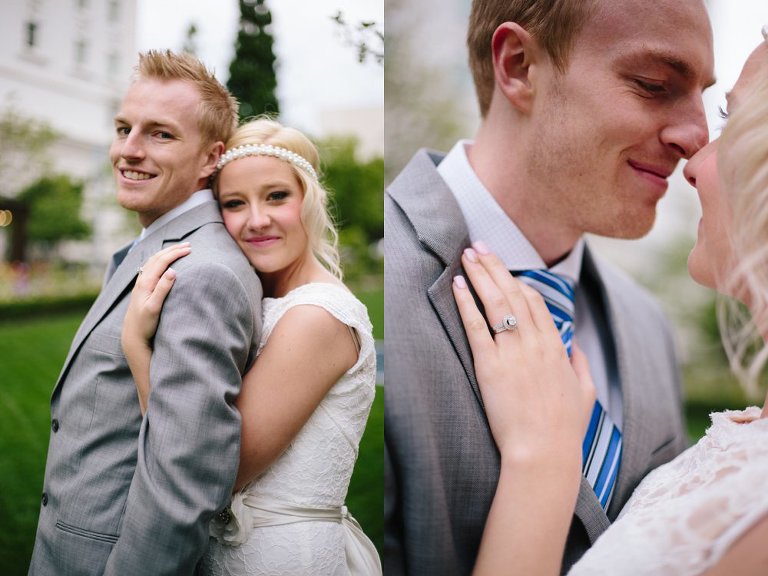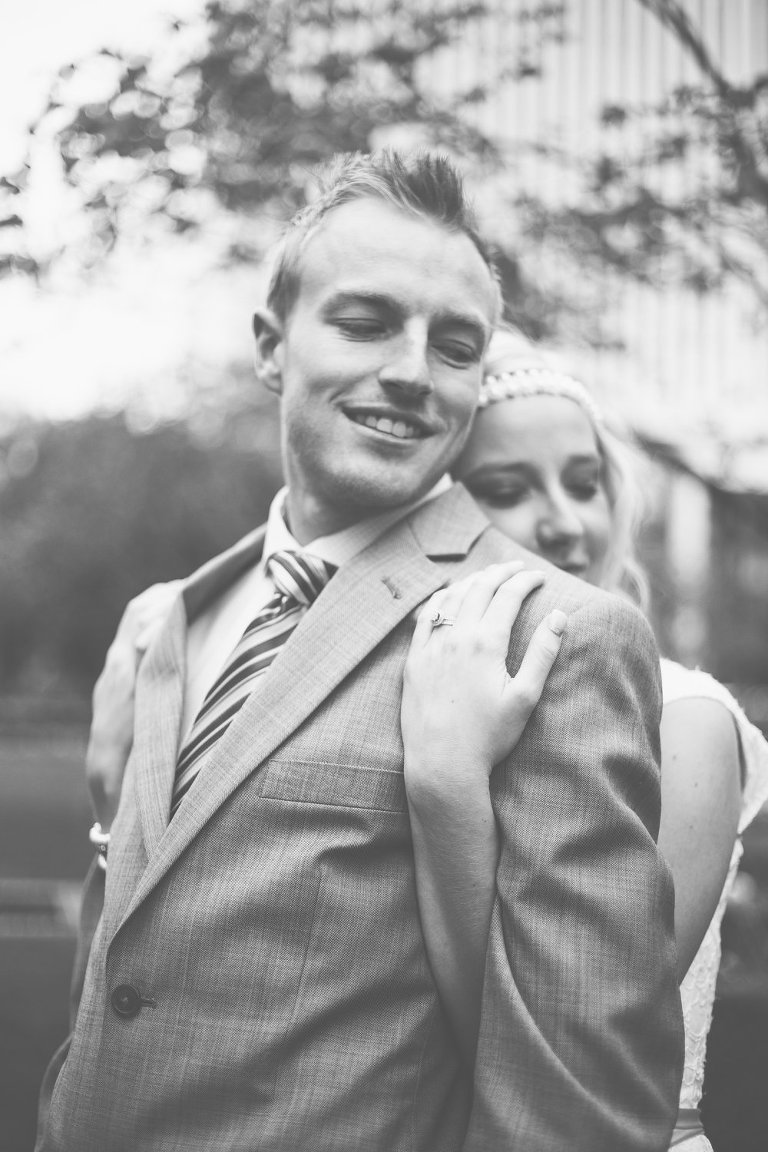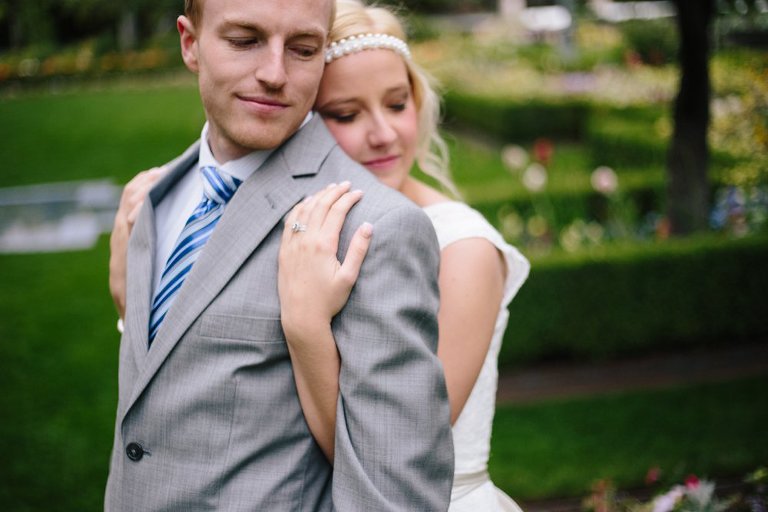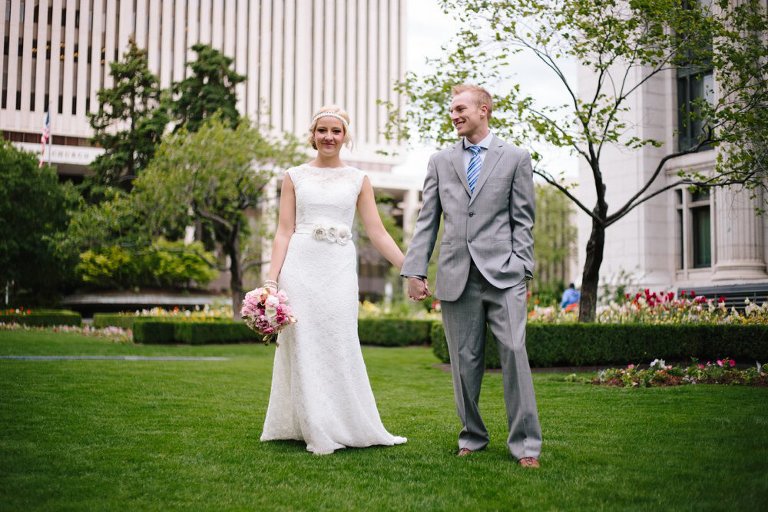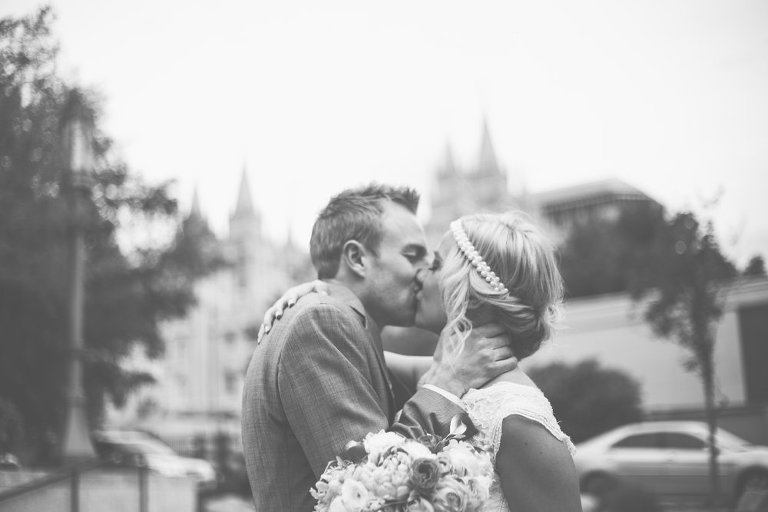 Congratulations to Josh and Jamie!! I love you guys and can't wait for your wedding today!