The next morning we went to the Laie Temple! It was only about 15 minutes from Turtle Bay, it's so nice driving in Hawaii because it's all so pretty!
I'm always so happy when we take just a few hours of our vacation to go to the temple! We are so blessed to be able to travel like we do!
The Polynesian Cultural Center is seriously right by the temple so we headed there for the rest of the day! SO FUN!! And very worth every penny. It's like a giant Polynesian theme park. Tons of fun and lots to see and do!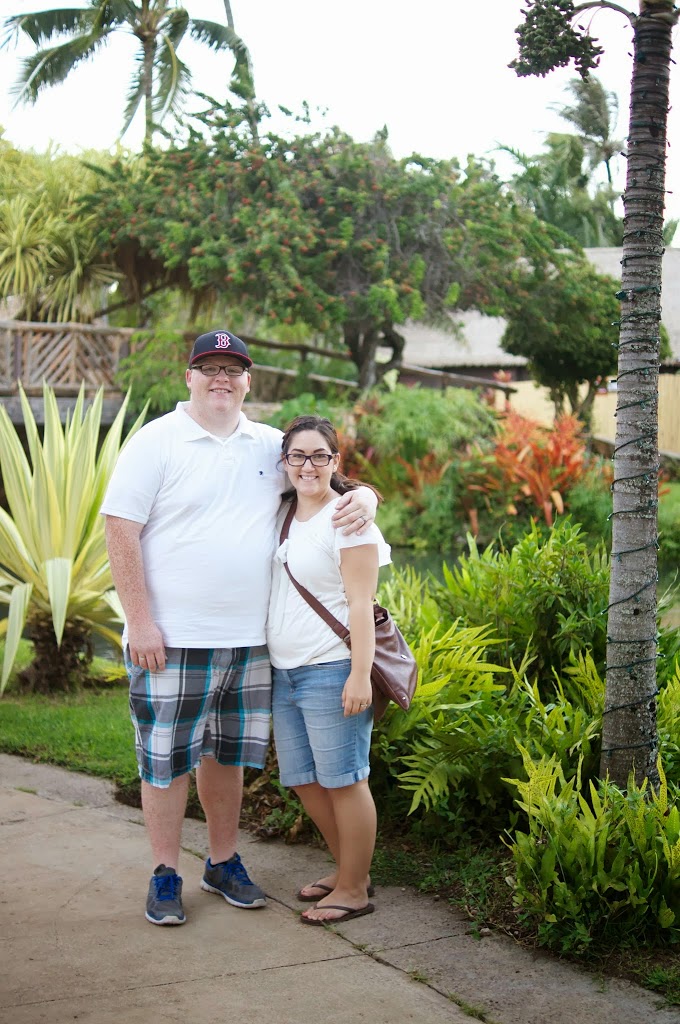 The guy from Somoa is seriously the funniest.
Make sure to go see "Ha Breath of Life" at the end of the day at the PCC. It's so good and they have dances from all the different islands. It was the highlight of the center! They also have a free bus to take you to the temple grounds and to the BYU campus!