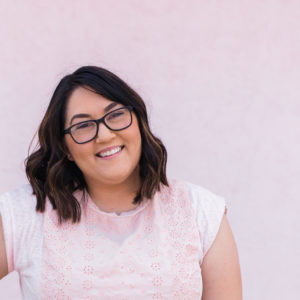 Amy is a photographer, graphic designer, web designer, marketer, and an entrepreneur at heart. Her first business was tutoring children after school at the age of 13, by 16 she was teaching swimming lessons in her backyard pool with two employees on her payroll. At a young age she learned the value of marketing and customer experience.
While studying at Weber State University, Amy grew her love of photography into another business. Her successes in business helped Amy realize the perfect job for her would be helping others in business and marketing. During her senior year of college, Amy launched Waverley Design Co., a branding studio aimed at helping creative entrepreneurs grow and establish their online presence through graphic and web design, social media strategy, and content marketing. Shortly after launching Waverley, Amy competed in Opportunity Quest, a business competition put on by Weber State University, she took home first place.
Most recently Amy has graduated from Weber State University with a Bachelor's of Integrated Studies in Entrepreneurship, User Experience Design, and Business Multimedia. She continues to help businesses succeed and has been able to mesh her love of art and business by providing quality photos and designs for brands.
Amy resides in Ogden, Utah with her husband of four years. Together, they love to travel, cook, and explore wherever they are in the world at that moment. In her free time Amy loves to read, blog, and spend time with her family.
Headshot by Abbey Kyhl.