Dave and I were itching to have a quick getaway and it was free entrance to National Parks over Valentine's/President's Day! I'd been to Moab to go jeeping as a kid and Dave went for scouts! I'd never hiked to Delicate Arch which has been on my Travel Bucket List forever! So we packed our bags and went for it!!
We left so early but the sunrise was my favorite shade of pink and orange!
We were so fancy that we decided to go to Subway for our Valentine's lunch!
We got to go to the Monticello LDS Temple as our first stop! Dave and I have made it a goal to see and visit as many temples as we can while we travel and this one was just about an hour south of where we were staying so it was worth the trip!
We got in late and by the time we were settled it was already late and the restaurants were packed..guess how much I cared. We got some take out, and watch Harry Potter like true bosses!
The next day was Sunday and we started our awesome hike! In our matching shoes no less..
We drove around Arches for a while and really only wanted to hike Delicate.
Lady doing yoga! Really, is anyone else cooler than her? I was so impressed!
IT IS HUGE! I've seen pictures my whole life as a Native Utahn and it's on about half the license plates here, but seeing it in person was so surreal! I loved every inch of it's glory!
Sorry that you can't live here tourists!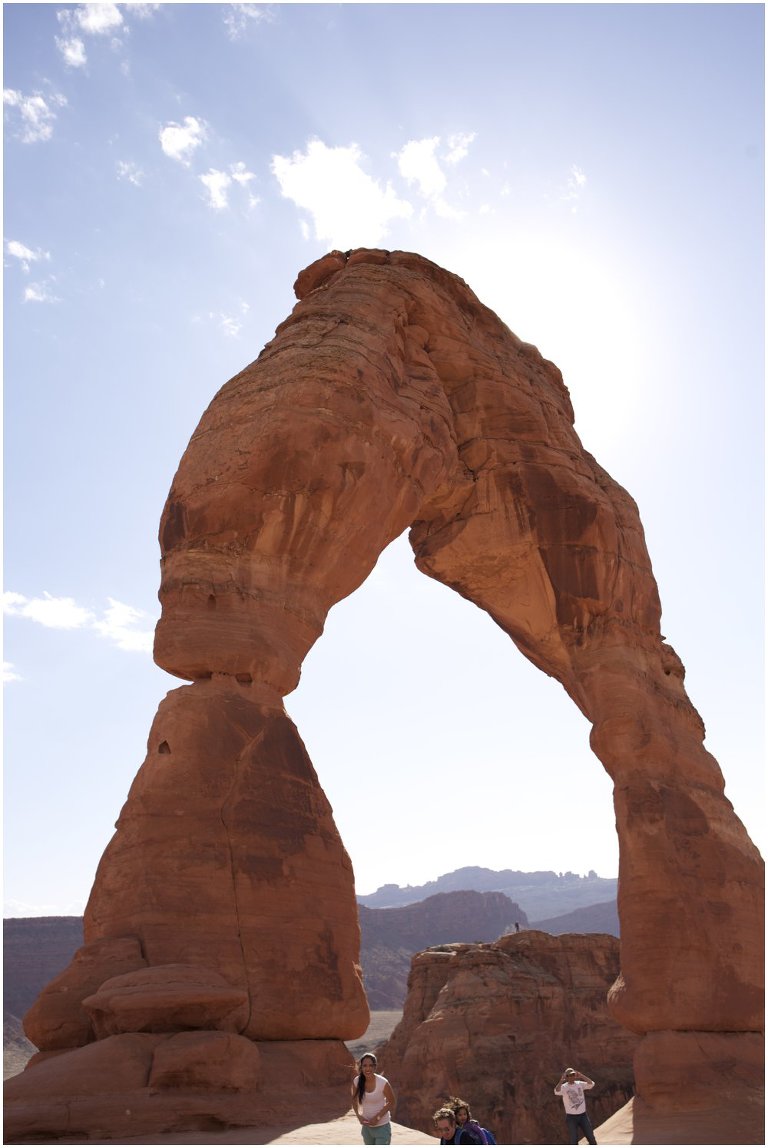 Also, suuuper windy! I know selfies aren't the best pictures.. but I can't help but love them so much!

No place like Southern Utah, that's for sure. Loved every second of it!
We stayed one more night, then Monday went and explored downtown and then made our way home! It was the perfect little escape and I'm so glad we were able to do it!