Today marks 1 year of me being in business! Before then I "did" photography, I didn't consider myself a "photographer" by profession. It's been a crazy ride! I've loved this year and my new life.
Ever since I can remember I've loved taking pictures. I remember my first little red film point and shoot my mom got me.. I was in 4th grade! I remember her getting so mad at me because I would waste the film taking creative pictures of my friends or of things. I was obsessed with capturing a moment in the middle of something happening. Fast forward and in 7th grade I got the tiniest digital camera for my birthday! And that was the greatest thing that I could think of!!!! Plus I was the first out of my friends to have one. I was pretty cool. This pattern continued 4 more times, each time my camera got bigger and better. Until my senior year, when I babysat for my sister in trade for her Pentax film camera and two lenses. I then spent my money earned from lifeguarding on a Pentax DSLR for myself. I WAS IN HEAVEN. I then started taking a digital media and photoshop class and started learning how to shoot manual and how to edit. Life was good! It took me FOUR YEARS to even start doing it professionally. So even though I was shooting, learning, and having tons of fun with it, I never made that leap in my mind. Until one year ago. And in that one year I did more for my career than I did the previous four years combined and more than I thought possible!
Don't get me wrong, I still have a long way to go and have so many more goals. But that will always be the case! Getting started and through this first year was the hardest part. I thought I would give some advice that really helped me and got me going.
1. Get educated!
There is a reason this is #1 on my list!!! It's so important and other people know more than you do! One year ago I was attending the Evolving Workshop and I was a struggling photographer. This really was the jump start I needed to become a photographer!  I always loved Abbey's work as a photographer while watching her photograph a few people's wedding's that I knew. I had just quit a full time job that I absolutely HATED (a story for another post) and was looking for some guidance. I knew I could make good money with photography but wasn't sure where to go or how to start. I was getting frustrated with not booking as well.
I also updated my equipment, (again another story for another post) because I had outgrown it! The camera does not make the photographer, just like the makeup brush doesn't make the HMUA. But once you outgrow your equipment, you will for sure produce way better images. But if you haven't outgrown it, it will just take you longer to grow into your expensive equipment.
Last year, to this year. Both days it was raining off and on, but as you can tell, not only does the second picture look better, but their personalities show through!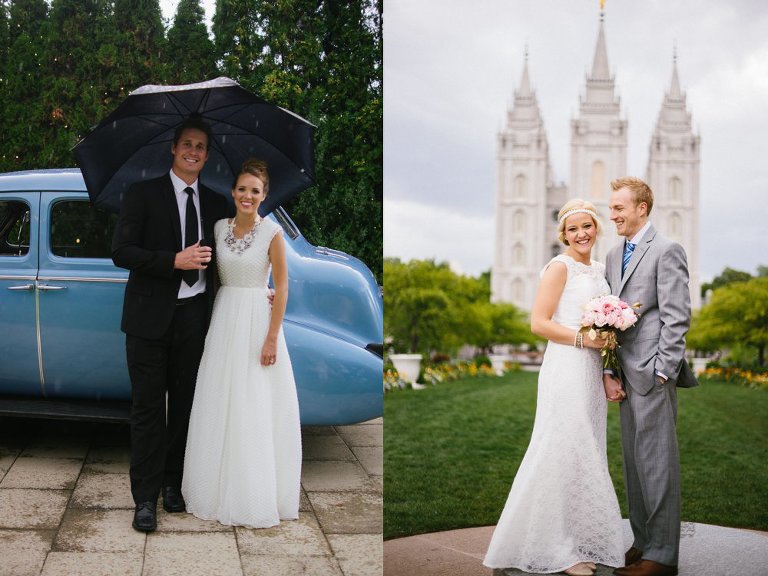 2. Take time off FIRST.
I cannot stress this enough. The main reason I LOVE owning my own business is the hours. Travel, family time, quality time with my husband, birthdays, and holidays are on the top of my list of joyful things in life! Why would I want to miss any of that to be with someone else and their family? I don't. Even though I adore every client I work with, I need my quality time and hate feeling left out. So I make sure I'm available! And I'm not trying to brag, but travel is seriously what I day dream of every day. This year we've been to California twice, Moab, St. George, Greater Yellowstone, and Las Vegas. We have trips planned to Italy, Denver, Arizona, and *hopefully* Orlando! My job literally makes that possible. Some people love nice cars and are smart and are buying houses, but this is what matters to me at this point in my life. But I block off almost all Holiday Weekends, I take off a week for every finals week I hit, week off for mine and my husbands birthday, and make sure I don't have a session scheduled on family birthdays etc. It makes sense for me right now! But I've really held true to my schedule and it makes me not get burnt out, makes me enjoy my job, and it gives me the flexibility that is SO important to me. Know what is important to you and block time off ASAP!!! When you say yes to one thing, you're saying no to another. I have strict business hours and I really take a lot of time to be with myself, husband, and time for school and family. I plan ahead when I want to work and make sure that I don't allow myself to be available to people when I know I have something else I want to be present at. When I say yes to them I'm saying no to my homework, husband, parties, me time, etc! And it's not fair to the client! They should get a fast response, and my attention, and my mind can only be doing one thing at a time.
3. Specialize, and find ideal clients.
I specialize! I went from booking 1 wedding last year to 11 this year so far! And that's as a part time photographer! I have even had to turn a few away because of scheduling conflicts.. AKA vacation time.. and as a student/wife (and I'm sure mom's feel this way as well) I want to be part time for now and maybe forever. I accept a few seniors and small families a year as well but mostly market to weddings. I also went from wanting to book any client to wanting to book my ideal clients. I took newborns, huge family reunions, any wedding, you name it, I did it. Now I want to book certain weddings for a certain price! I also book less families and seniors. When I first started those were my main clients, but through trial and effort I've learned what I'm good at and what I love.
I love this wedding as a perfect example, this happy couple were for sure an ideal client, fun, happy, same style, etc, BUT they were also a couple I didn't know! It meant what I was putting out in the world was working and it was so exciting!! People could get a grasp of my personality and style without knowing me from school or anywhere!
5. Systems are everything.
I schedule everything out on my blog and Facebook as well. It keeps me SO organized. Right now I'm on about a 4 day cycle. So every 4 days something is publishing on my blog, on that same day I've scheduled something out on Facebook to link people to my blog to see more! Then I post two or three pics on instagram throughout the day. So when something publishes, I really just have to post to instagram and not worry about anything else! And I'll blog/schedule everything when I have a few extra hours throughout my week. So if Dave is late at work, or I am all done with my to-do list I can take the time to blog then! And I strategically post a blog post when someone is getting married and that will boost my traffic as well.
One thing that helps keep me organized is that I only allow people to contact me through my contact me page on my website. If they send me a Facebook email I have a note on my phone I copy and paste and send them that tells them how to contact me through my website!
I use lightroom, a preset I adapted from VSCO, blogstomp, Pass for file sharing, and have an assistant when needed to come help shoot or do the things I hate to do. Sometimes my husband comes and assists me, but other times I have my assistant come and she'll second shoot or hold my light, or pin all my sessions to Pinterest because I hate doing that haha! And what's the rule? "If I say yes to pinning on pinterest I'm saying no to my husband or homework or other priorities!"
6.  I'm worth my time and money!
I am by nature a gift giver, so I LOOOOOOooooOOooVe giving sessions and discounts to people I adore. It's a fault, I know! But I'm still working on this. I've hated turning people away because I'm not in their price range. Mainly I struggle because I am selling from my own pocket. My husband and are in college and quite honestly until this last year I didn't understand pricing at all. But any other form of business charges for all sorts of things, if you get your hair done you're not just paying for their time and product, you're paying for their licensing, phones, tools, product, office space, internet, accountants, fees, taxes, education, electricity etc. So I needed to do that as a photographer! I have bills! Not just hours in my day, but actual bills related to my business that I have to account for, and bills that I have to pay so I have to turn a profit, not just break even. So when I charge less for a session, I lose money and am doing things not just for free, but at a loss.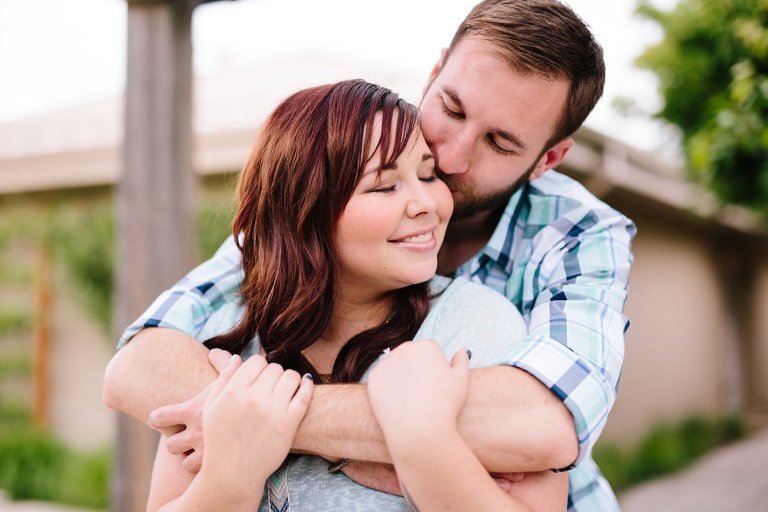 8. Like, share, collaborate, try new things!
Instead of worrying about how many followers or likes I have, I focus on my couples and other clients and make sure that I keep in touch with them over social media, the rest just kind of falls into place. Stop worrying about others and follow people who inspire you! I've un-followed a lot of celebrities and bloggers who everyone follows just because their feed does nothing for me! I only follow people who lift me up and make me want to be better–not make me want to be famous. Also, learn about hashtags and use them correctly. #thisisnothowyouuseahashtagnooneknowswhatyouretalkingabout #eventhoughitcanbefunnyitgetsyounobusinesswhatsoever
Be smart about who you collaborate with, who you give a free session to, or who you give a discount to. Give it (if you decide you want to do that) to people who will market for you, and who have a good following that could hire you! I would be dumb to do a large family session at any sort of discount because I don't LIKE and I don't market large family sessions! But if a cute blogger has a bunch of followers and will post for me I may consider it. Because they probably have followers that are in my target market and who can potentially hire me.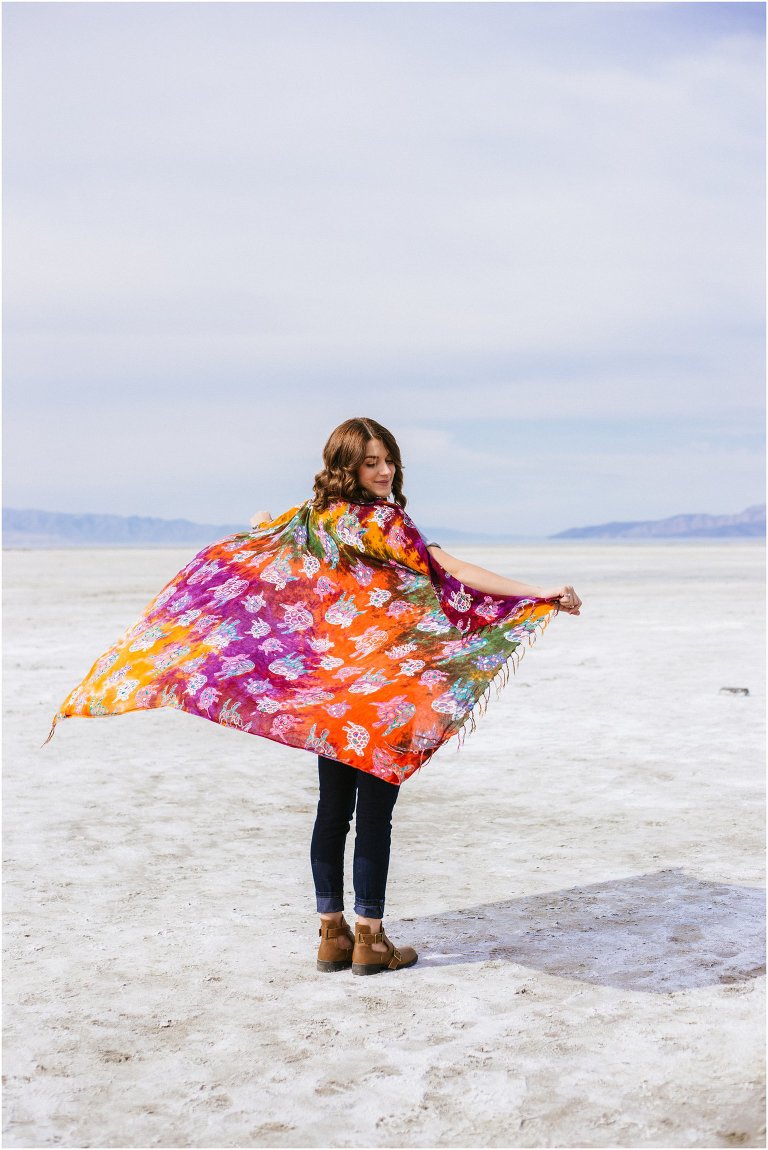 Give credit where credit is due! Most likely the HMUA, florist, cake decorator etc would love copies of your pictures! So send them to the vendors! I get shoutouts for free and they get shoutouts for free! It's a win-win. PS, Alex Crabtree  was amazing and totally gave me a shoutout!
9. Practice makes perfect!
I will not lie, I shot this wedding for free. I was also the maid of honor and for her wedding gift Kayla asked me to second shoot it so that she would have more pictures. I happily obliged. But I had just gotten my new equipment, had no pressure on myself to be perfect, got lots of candid shots, and it was awesome! It changed my world! I felt like people responded to the pictures, the couple loved them, and people started to take me seriously as I started to take myself seriously as well. It was the perfect setting for me to feel comfortable and not be nervous. No eyes were on me and no one expected anything from me. Second shooting is so great, if you're wanting to get serious, take your camera everywhere you go! And at bare minimum take your camera to every wedding you attend and snap away! Learn your settings, notice the lighting, and never take your camera off of manual!
10. Go all in!
I believe it was the great and noble Ron Swanson who said, "Don't half-ass two things, whole ass one thing." Ain't that the truth? Set up a website, a Facebook, instagram, pinterest, twitter, and go in! Use your business name and always tell people who ask who what your job is that you're a photographer! You're not a bank teller and your hobby is trying to make money with photography, you're a photographer and no one needs to hear that other crap about your day job that you get to quit soon! I honestly think that's how I got a lot of my clients! I finally started to introduce myself as a photographer and the networking wheels started turning for me. And be yourself! If you follow me on Instagram, read my blog, or see my Facebook posts you'll see that I'm not just posting about my work! I post about my family, my traveling, and my husband! Because I am SO much more than a photographer! Photography is my job, but my life is my passion! So I try to stay true to what I love and not just try to get clients by posting about photography, I post about myself!