For our four year anniversary we decided to go to New York! We had the best time! It was a quick weekend trip but one red eye later and we were there! We'd been one other time just for a few hours so we were ready to explore!  This was our first day on the trip!
Flying into New York before the sun was up. iPhone shot.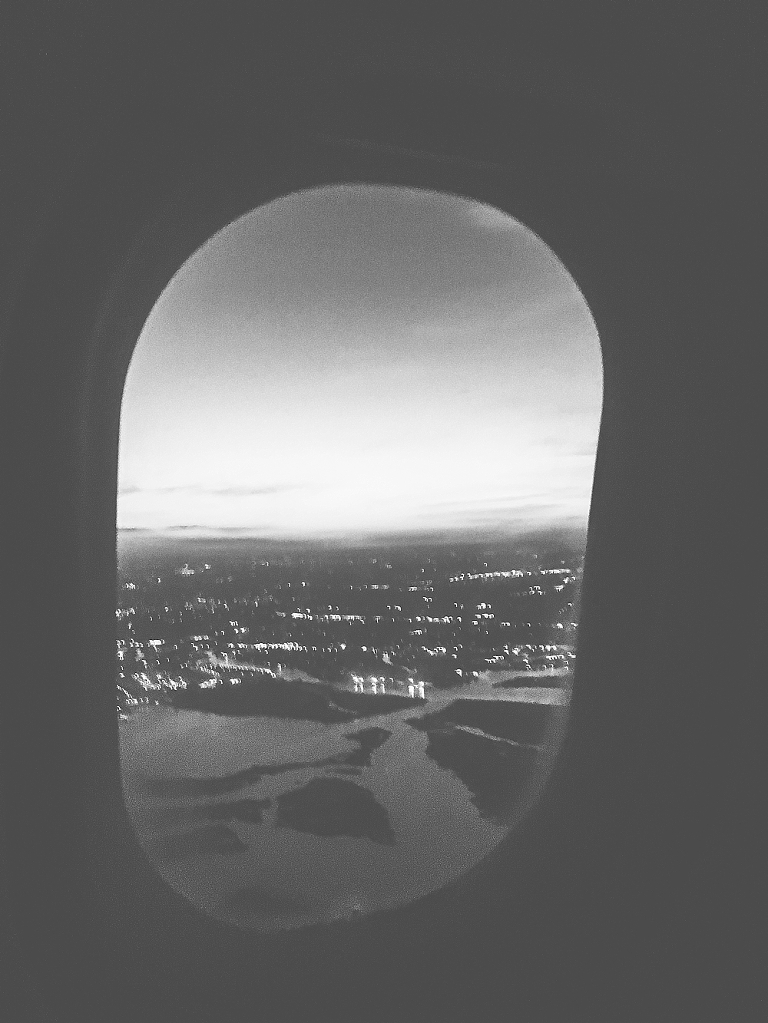 We landed at about 5 am, and we were so tired having not slept well on the flight. We went and dropped off our bags at our hotel  but couldn't check in for a few hours! So we used the facilities to clean up and then went to Central Park! It was a pretty quick subway ride and walk there, but even at 8 am it was terribly humid and pretty hot too!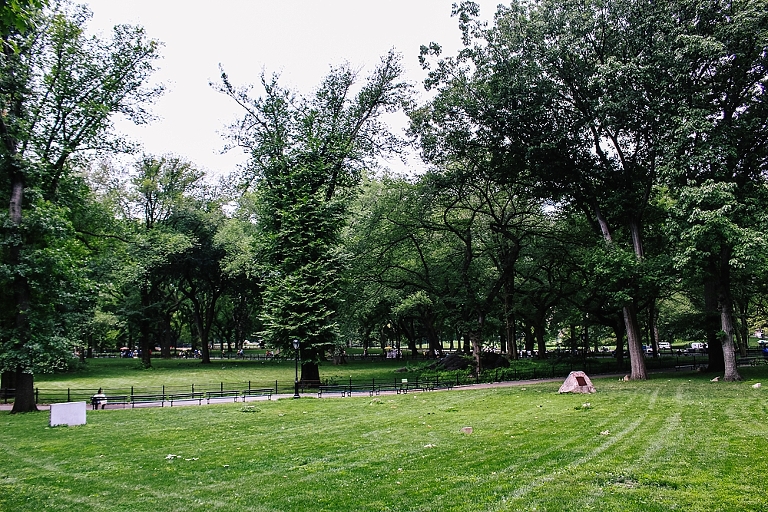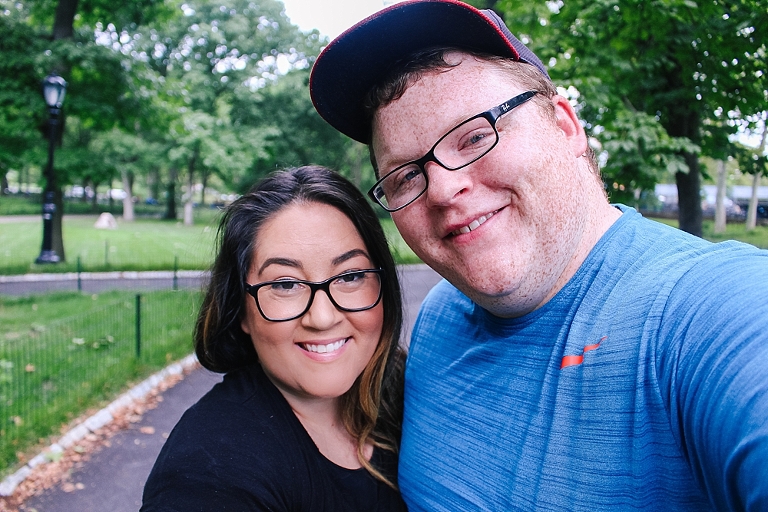 We ended up just wanting to take a nap after walking around for a while–hahaha! So that's what we did! We had such a full afternoon and night ahead of us that I was happy to get some sleep where I could. We got a call at 11am saying we could check in 4 hours early! What a blessing!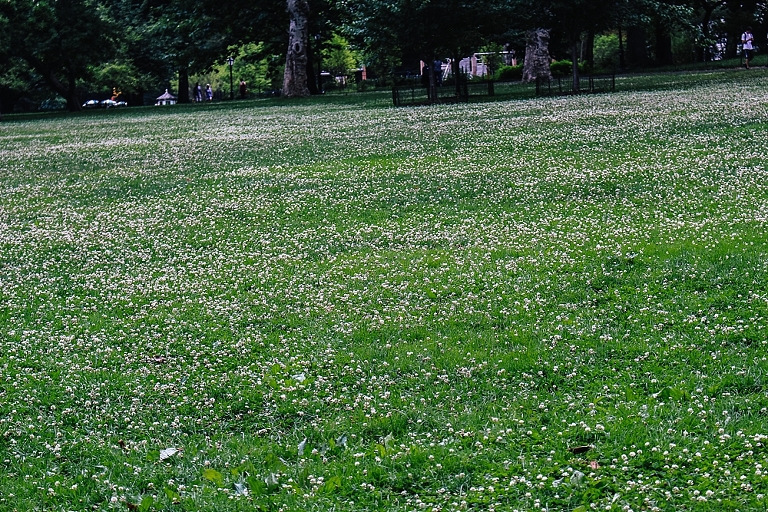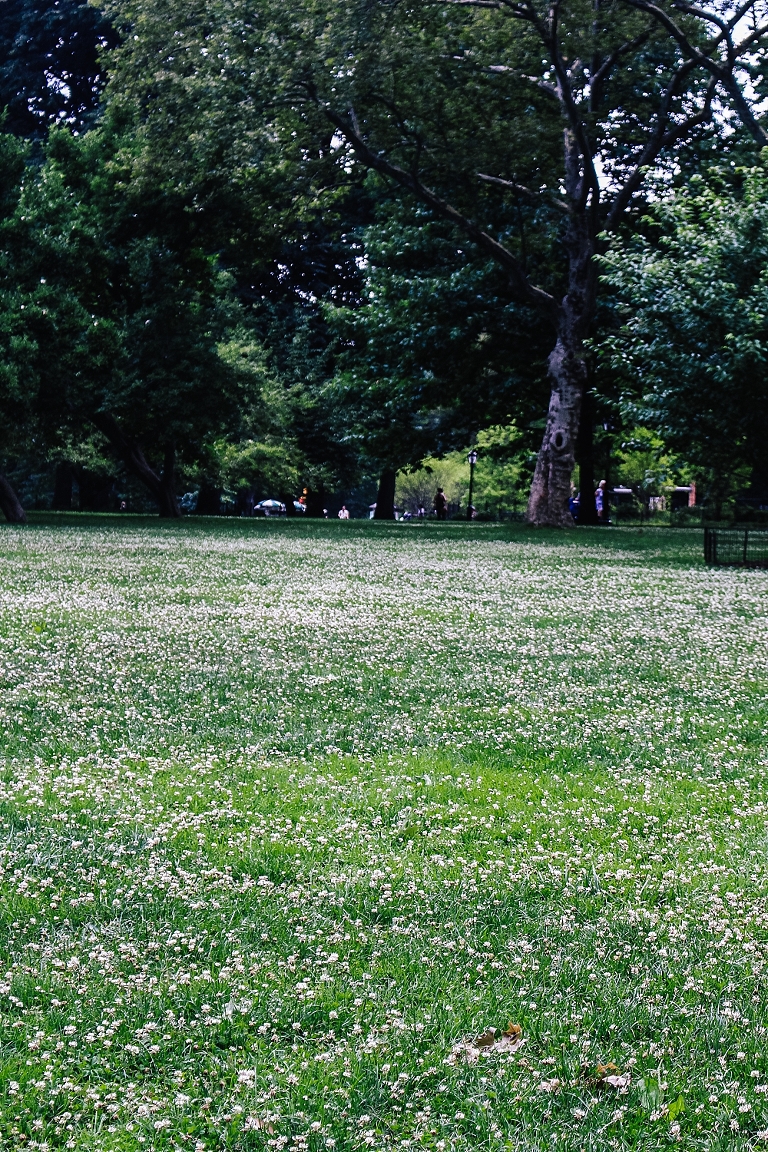 After the show we walked to Broadway and Times Square before wicked! I had the worst headache from laughing and yelling so loud that I NEEDED a Dr. Pepper and I literally drink half a can of pop twice a month and I finished a large drink from McDonalds! HAHA! I needed the caffeine, sugar, and a little pick me up ;)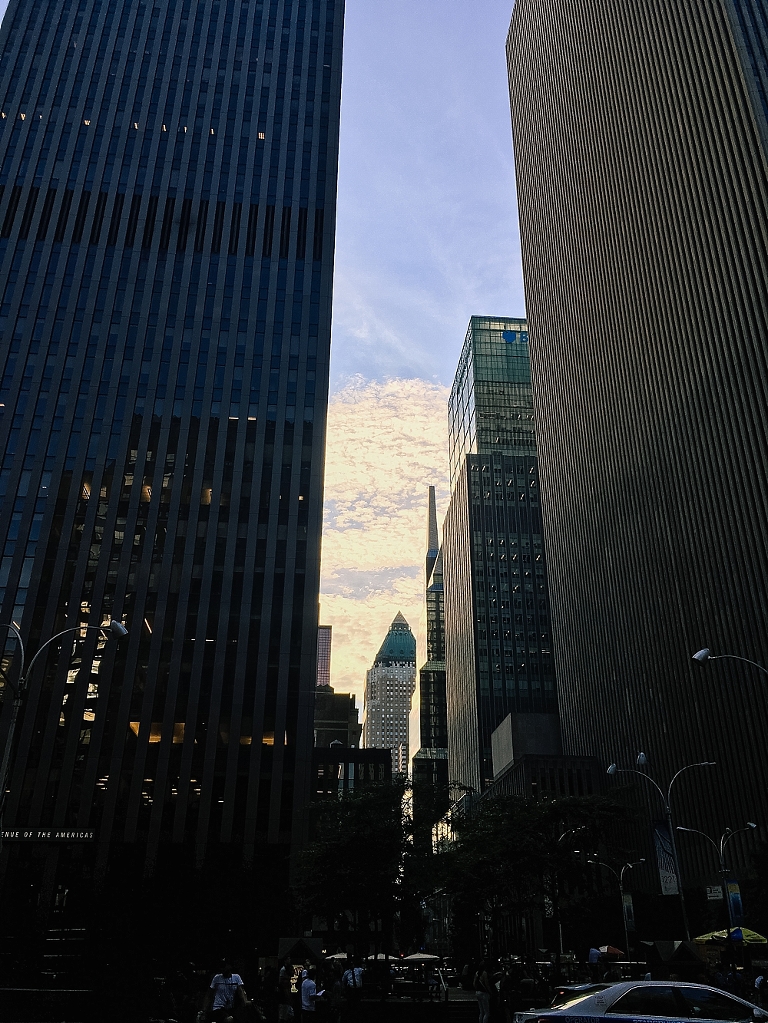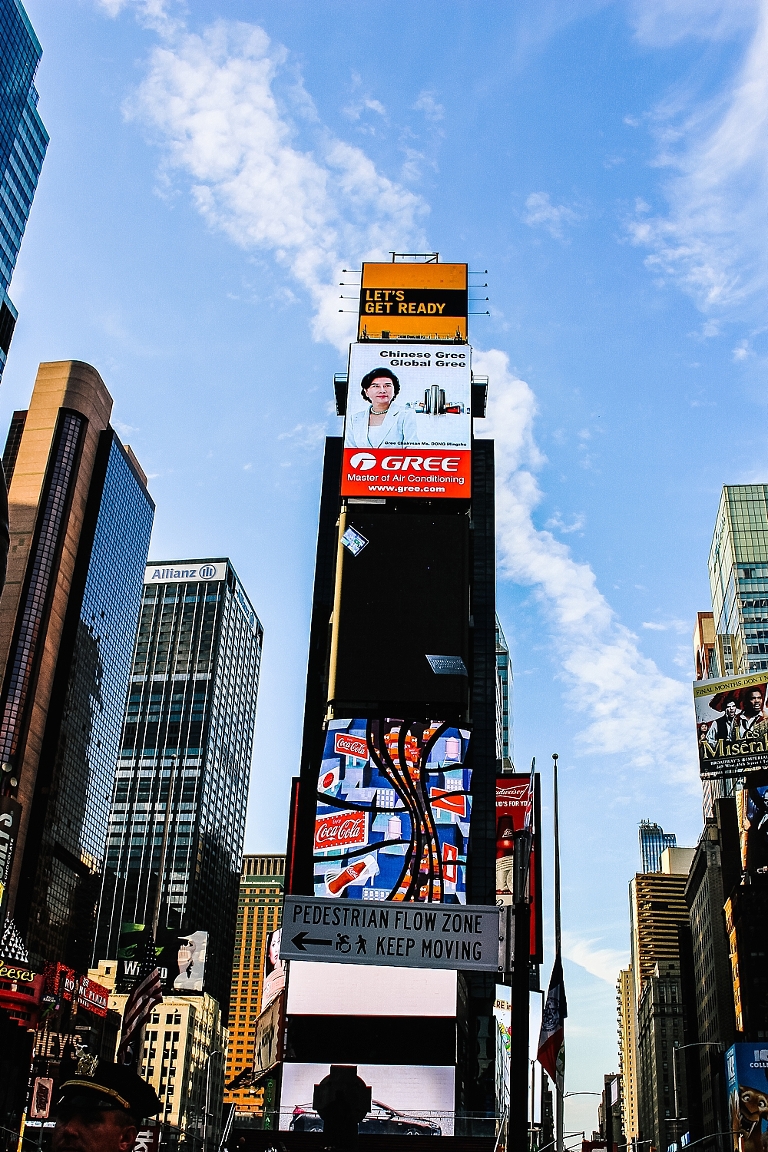 I know this picture kind of looks fake.. but I swear to you this is how it was taken!! Dave caught the sun just perfect, it's so magical!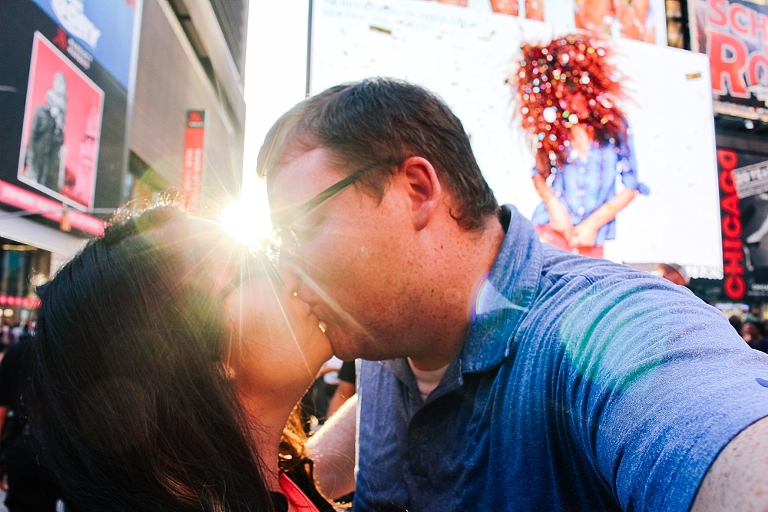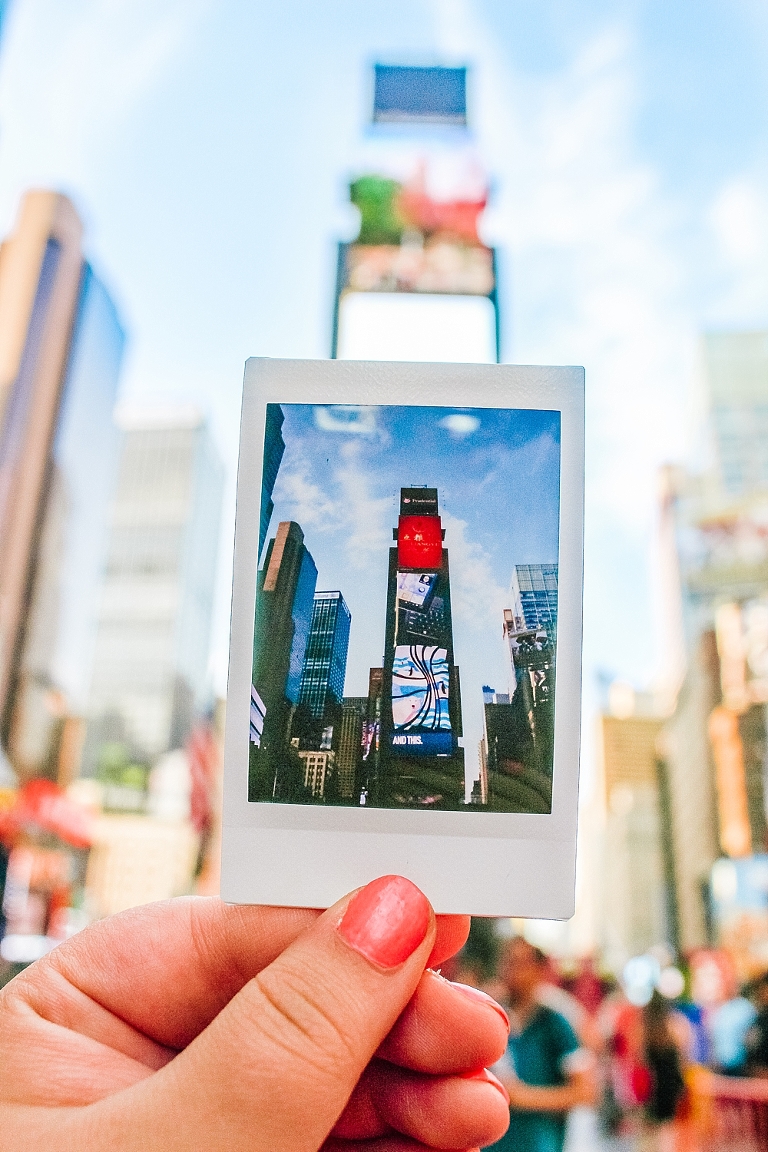 Times Square has all sorts of stores but I always feel the need to go to the M&M store!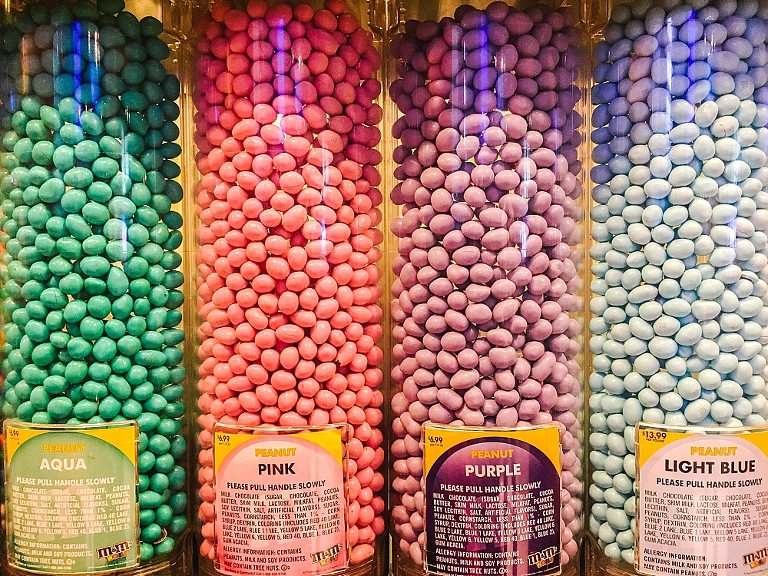 We were so excited to see Wicked! I had seen it about 6 years ago on my first trip to New York right after my senior year in high school. But I didn't remember it very well and Dave really wanted to see a classic! It was so good and we were really glad we went! Because of our scheduling and other plans we basically had to see Wicked right after Fallon, it was a long and crazy day, but that's just kind of how I like it :)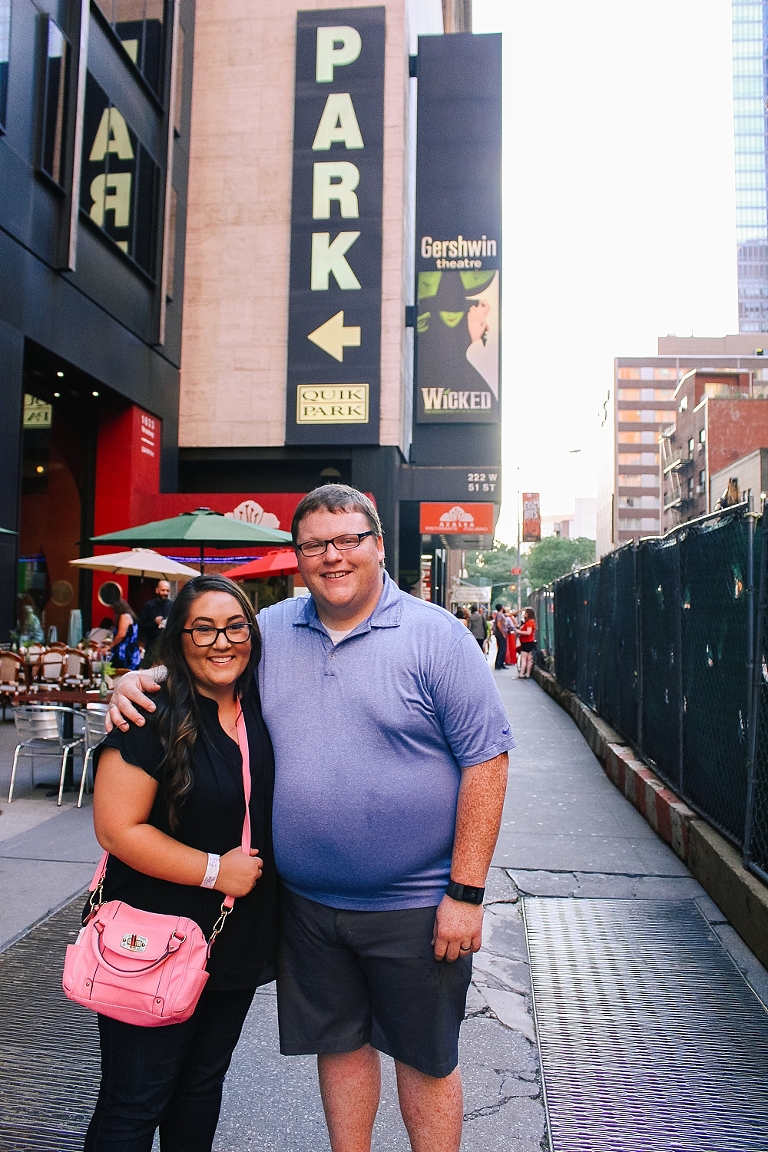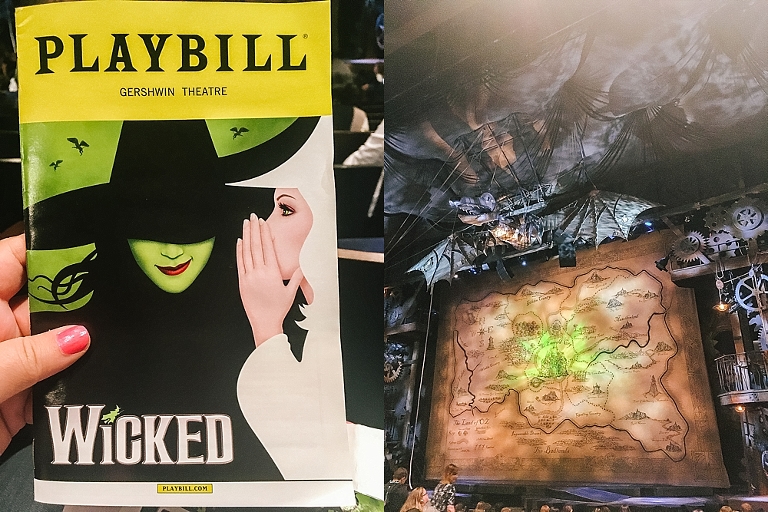 After the show we got dinner to go from Patzeria Pizza and loved every bite! Cheap pizza is so much better after midnight.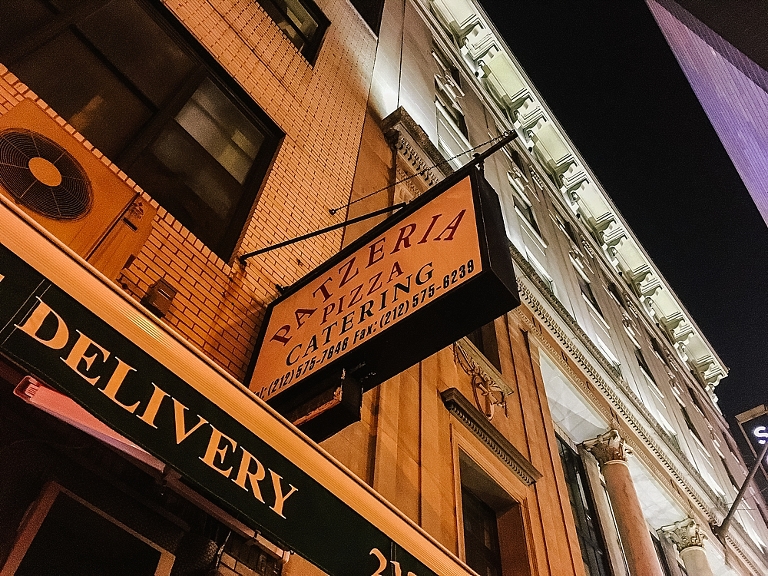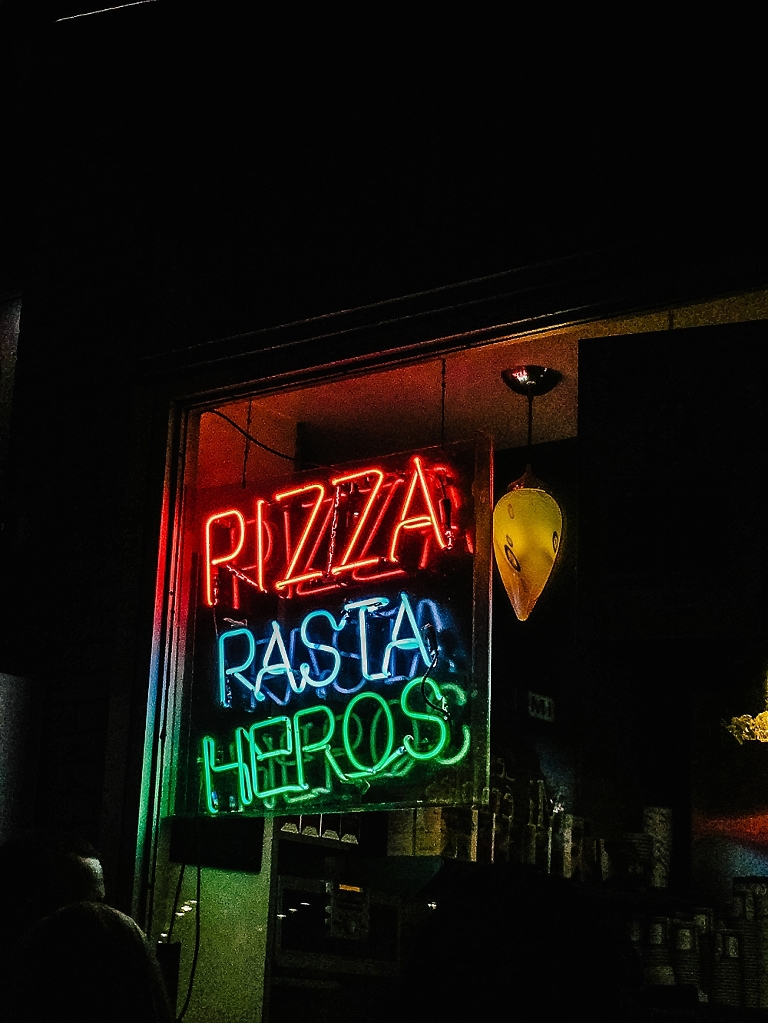 Walking back to our hotel late at night, it's so cool to see this lit up after the attacks in France. It was heartwarming to see the world come together.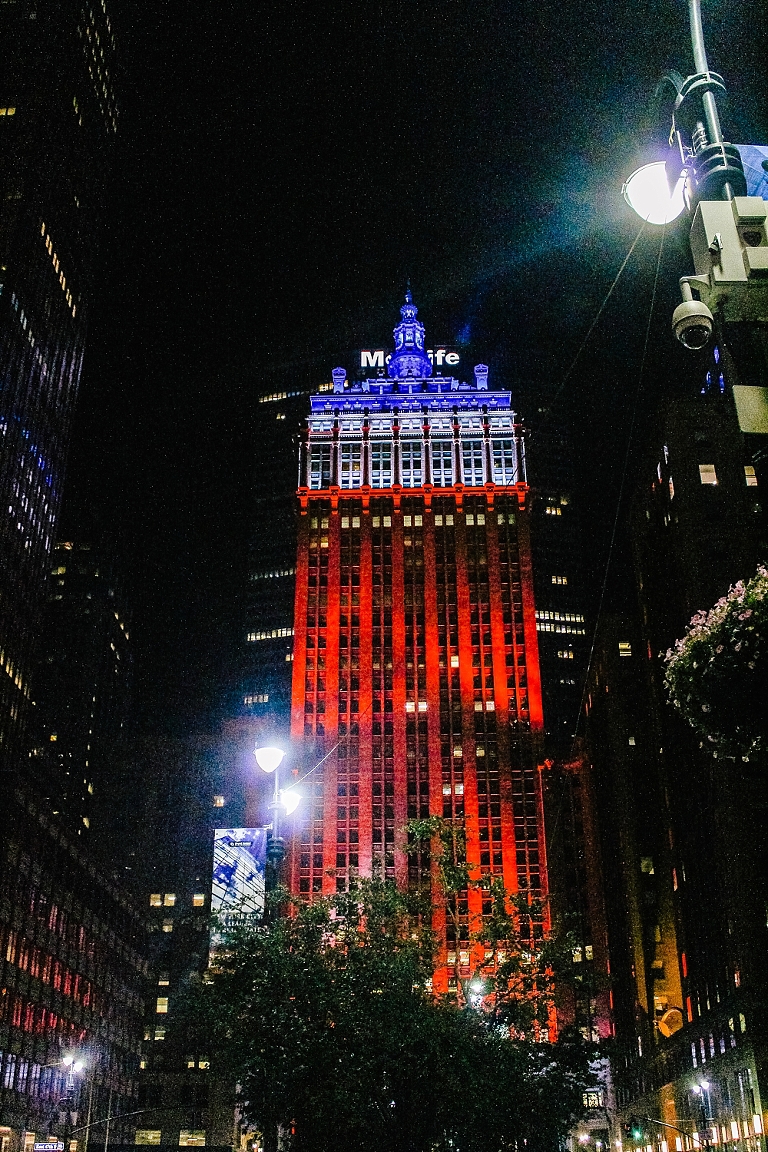 That was our first day! It was so long but getting some sleep in the morning helped for sure! We didn't fall asleep until like 1 am, NY is crazy.