The next morning Dave and I decided to take a walk down to Turtle Bay! It was SO pretty! It was only about a 5 minute walk from our condo! There were those little fish that kept following us around it was awesome!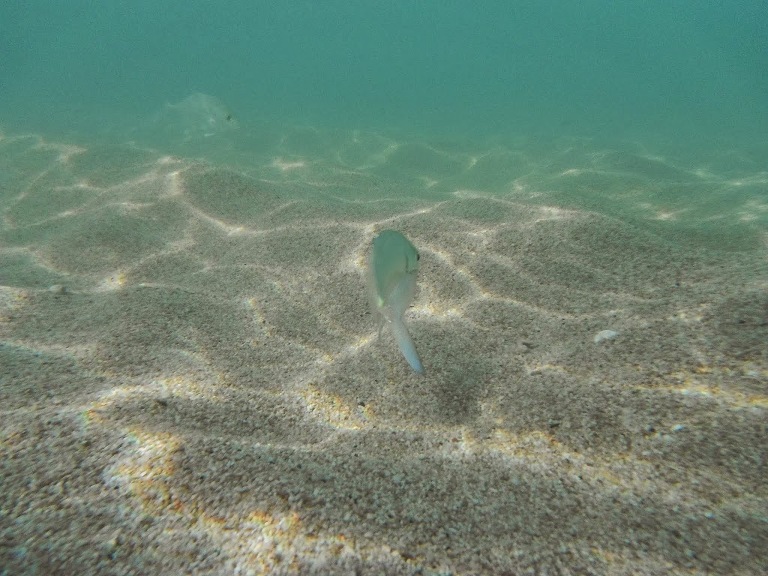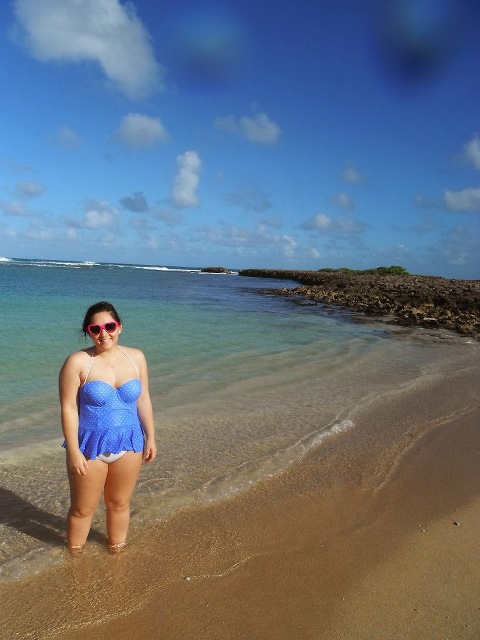 Then we went to Pearl Harbor! What a neat experience!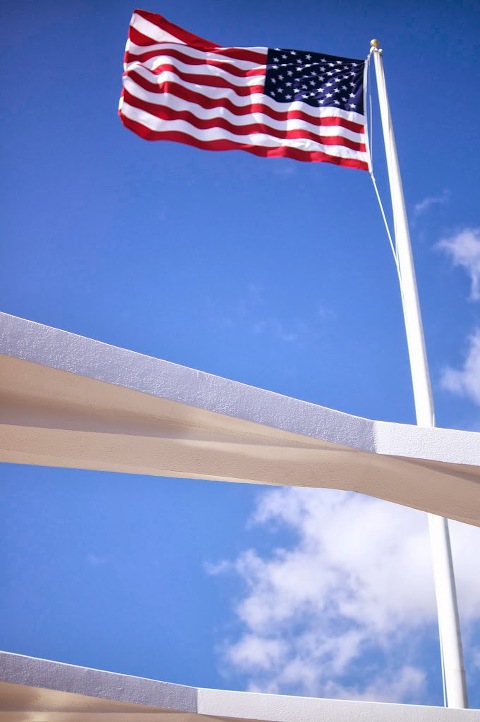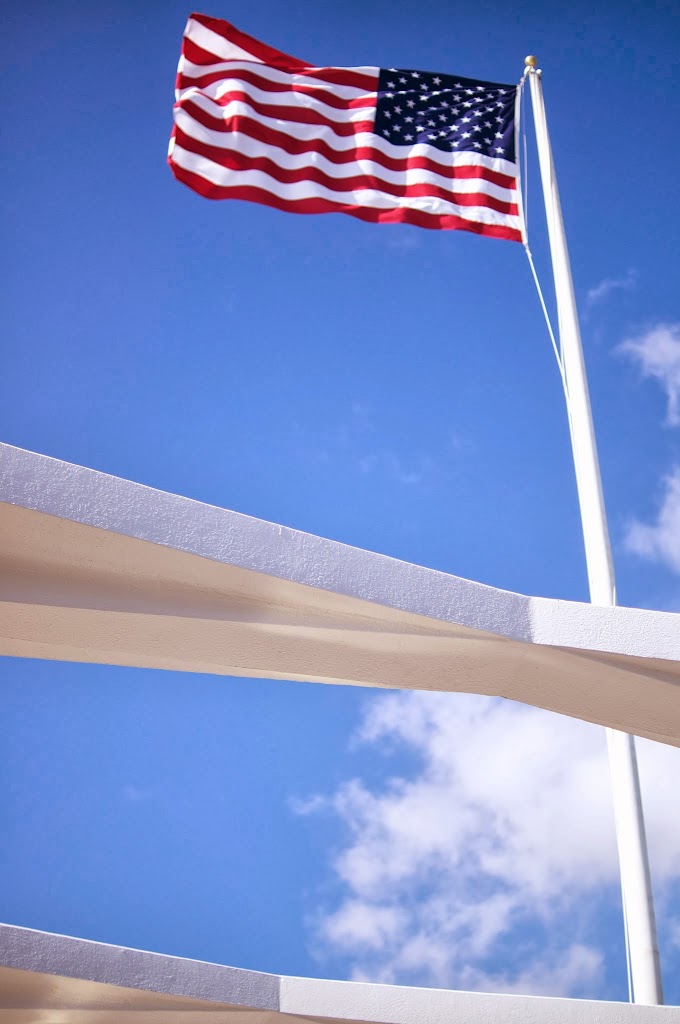 We took the ferry out to the SS Arizona and the memorial is on top of the still sunken battleship. There was definitely a sort of reverence there. First and foremost, it's a burial ground for fallen soldiers.
This love letter was on a tomb stone at the memorial.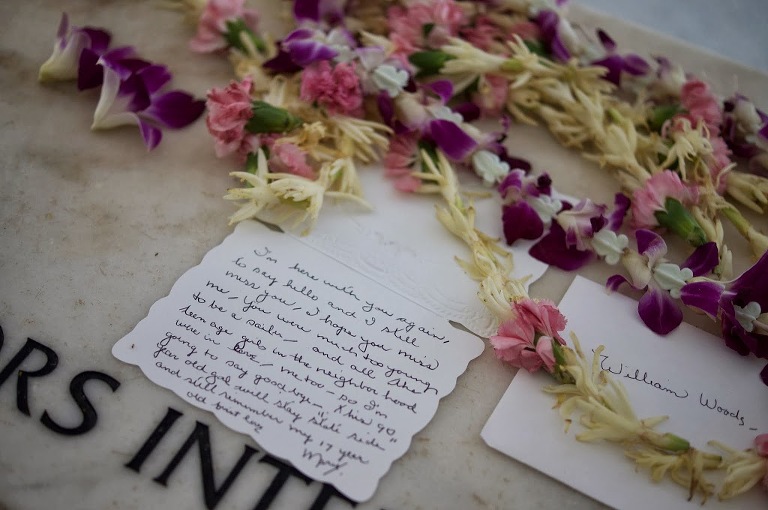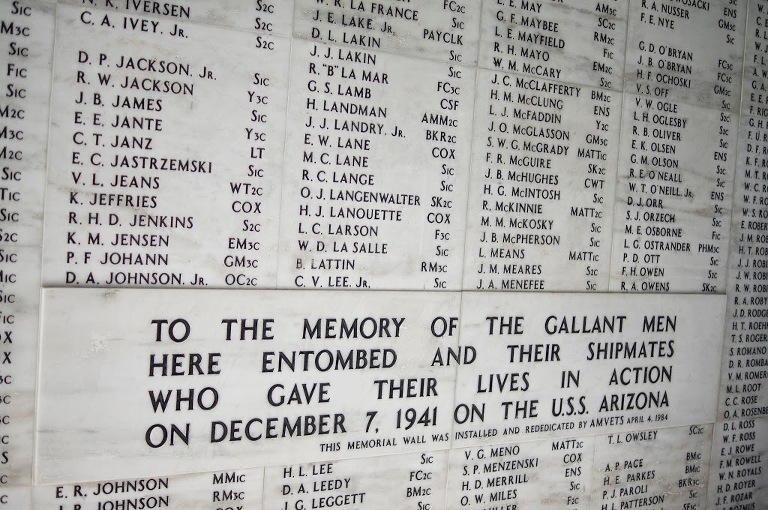 After Pearl Harbor we drove to Hanauma Bay!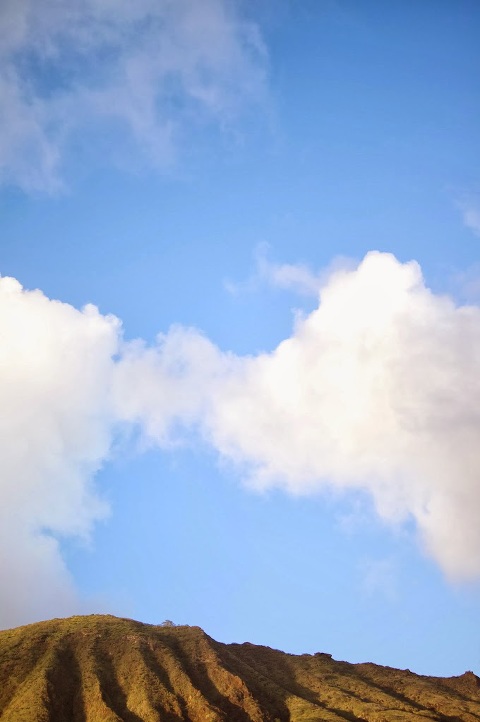 My mom is super cool and has her scuba diving license! So we were able to take all her snorkel gear! Saved us a bunch of money!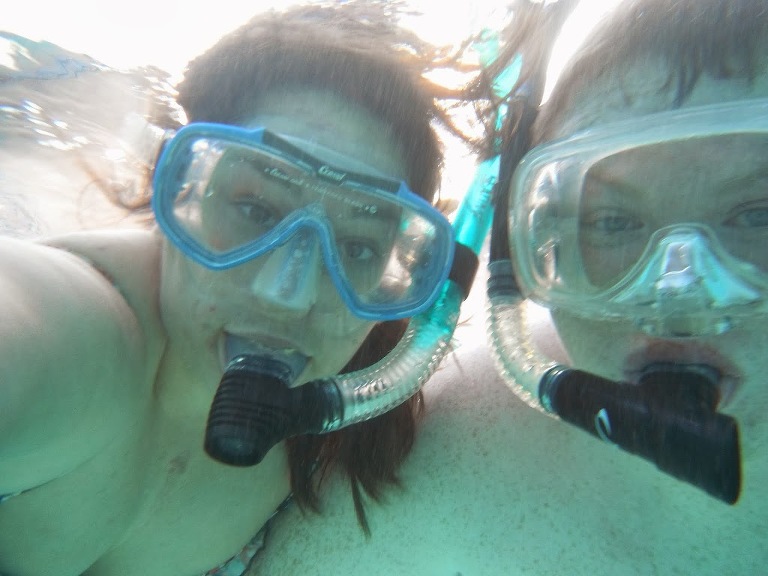 We showed up at about 4 pm and it closed at 5:30, so they let us in for free! I would have gone earlier but we had a busy day! So an hour was good for us, especially for free!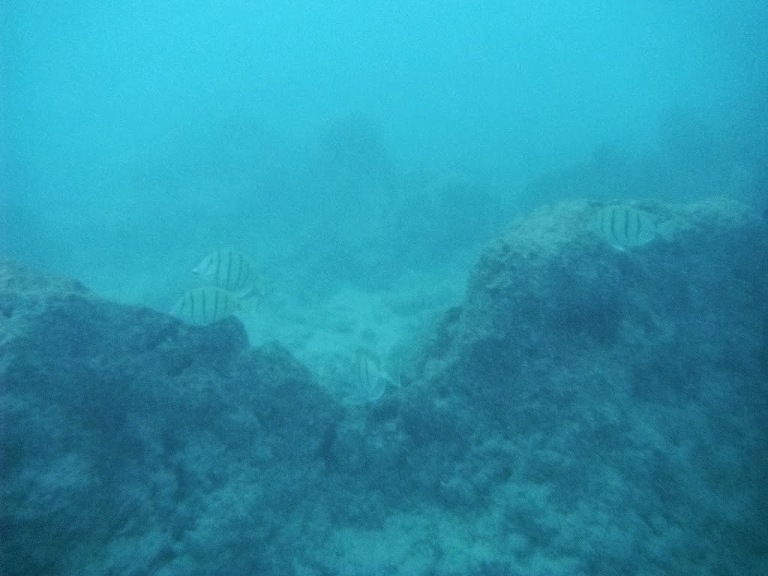 Monday we drove up the North shore and went to Hukilau beach!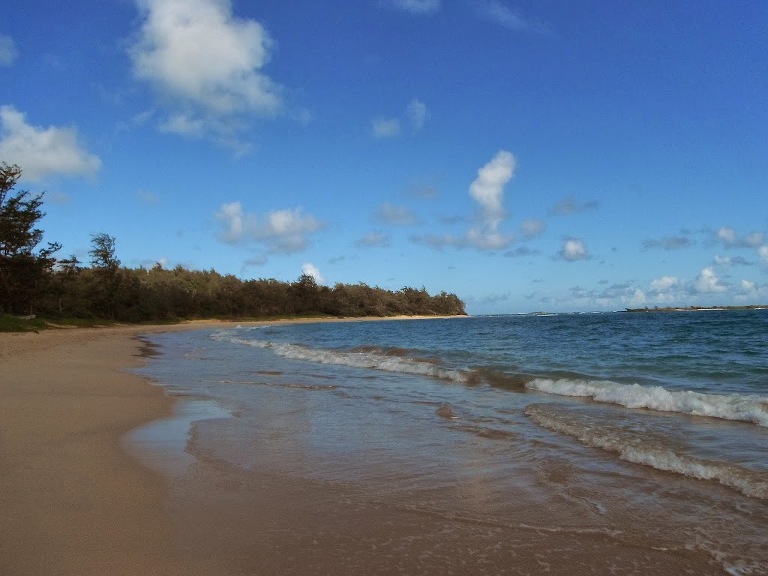 See that dude's arm? That's good old dad. We packed up and went to Waimea Beach! This beach is also known as "Eddie's Beach". All we kept saying was, "Eddie would go." And yes, we felt cool.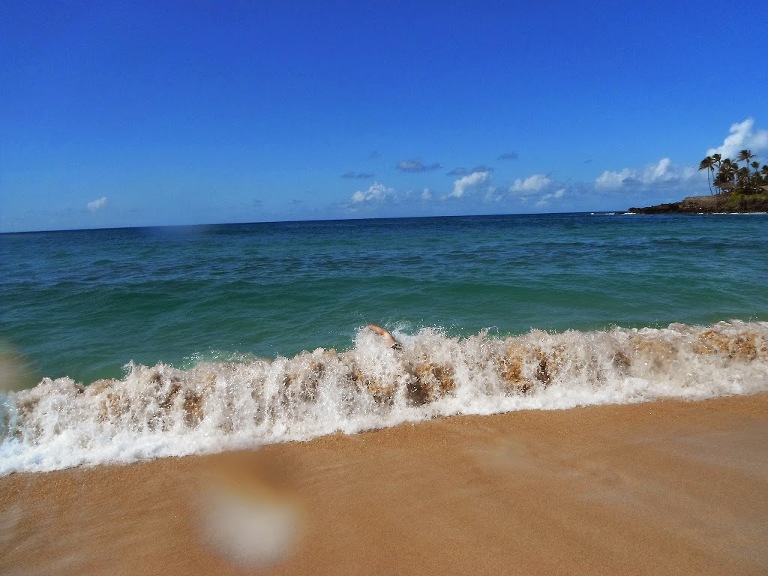 Did some more snorkeling!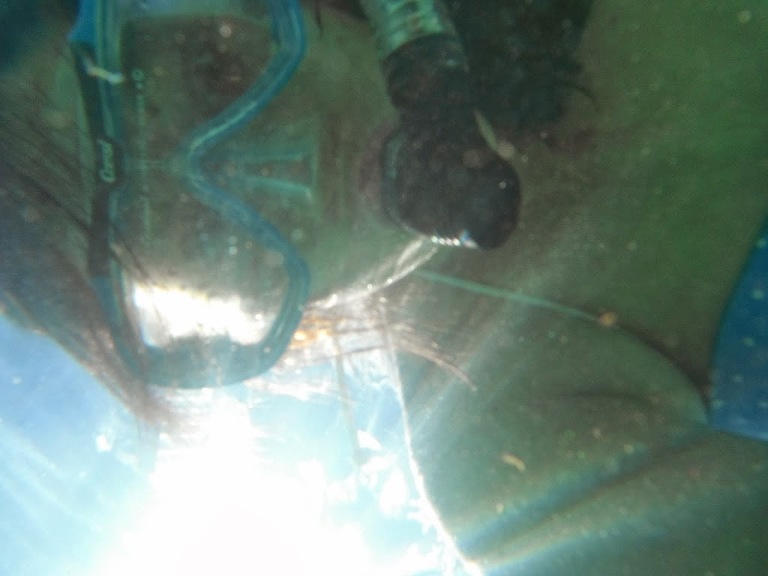 We loved Waimea Falls so much we went back our last day after the beach! It was the best idea we had!! Seriously, so much sand, everywhere. And we went to a nice fresh water pool and cleaned up!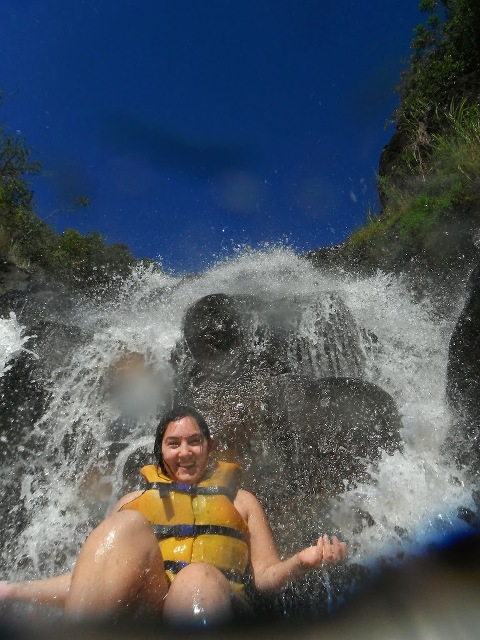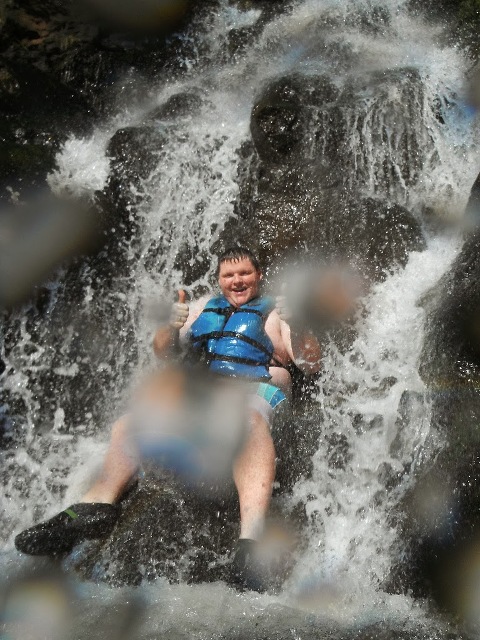 This nice Australian lady took our picture!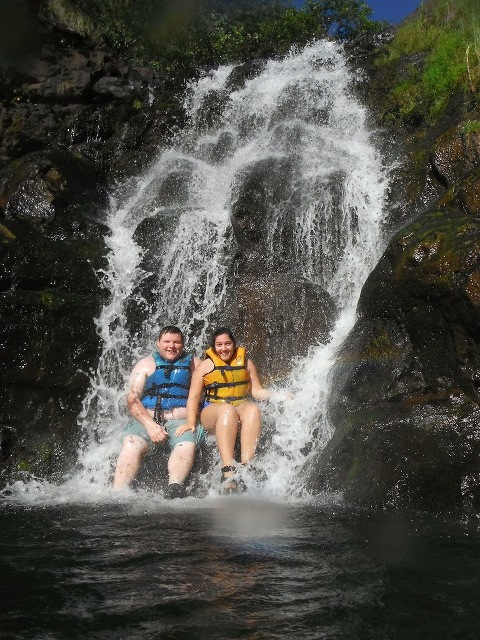 That night we all went to
Dukes
right on Waikiki Beach for dinner! It was delicious!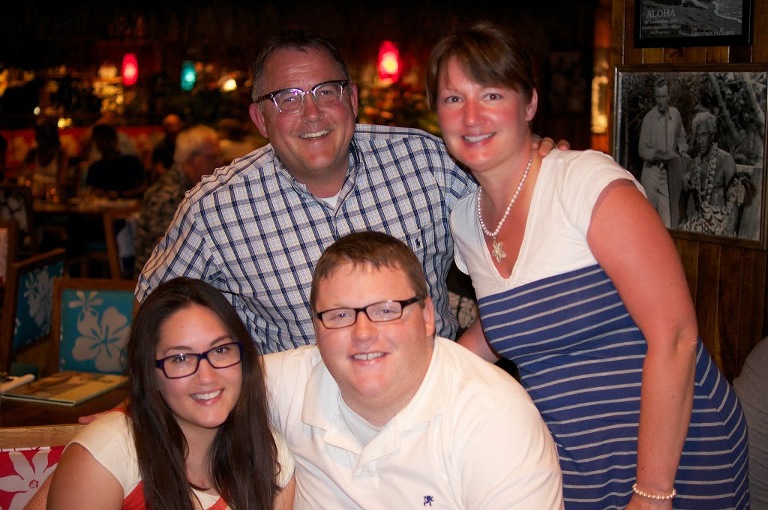 Then it was off to the airport! I was so happy I wasn't covered in sea water for the flight. And I was basically sand free! 4 days in Oahu, and it was perfect!