We crossed off an item of our bucket list!! YAY! Going to a Red Sox vs. Yankees game has been on my list since before I even met Dave! He's a big Red Sox fan, so big I took him to a game on his birthday a few years ago! But going to an iconic game like his was so cool for us. I think we'd still like to go to a game at Fenway, but it was fun here too! The biggest thing I've been asked is, "were they mean to you as Red Sox fans?" And the answer is, NO! I didn't hear one thing bad towards us which I was shocked by! Apparently if you're a NY fan in Boston it's the complete opposite haha :) But no one said a word to us!
After the longest day ever the day before, we woke up, ate at the hotel, and then slept some more ha! We were seriously so exhausted! We needed to take it easy for a couple of hours. We finally got ready and walked to the subway and rode our way up to The Bronx, it was about a half an hour ride but it's definitely the cheapest way to get there!
 Blackwells! My sister's last name–I had to get a pic!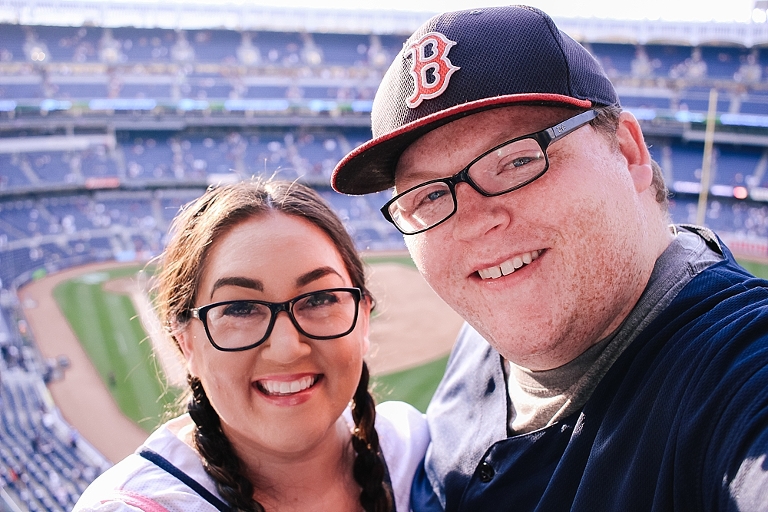 I'm not much of a fan of any team, but going to this stadium was really amazing!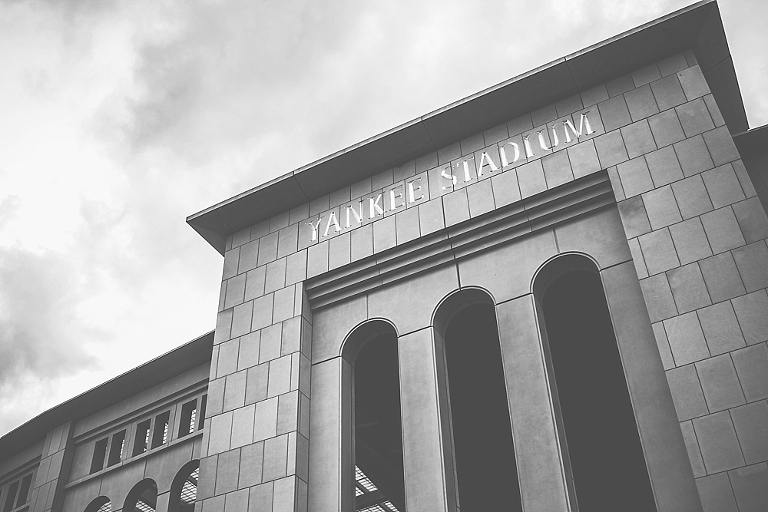 My cutie!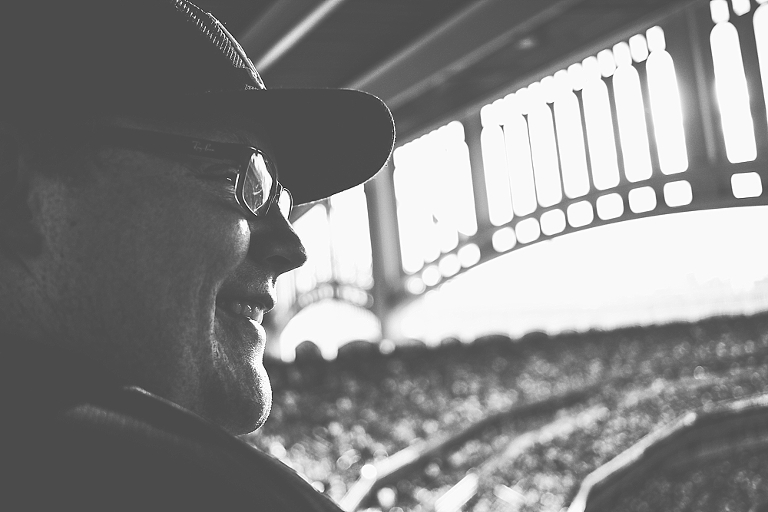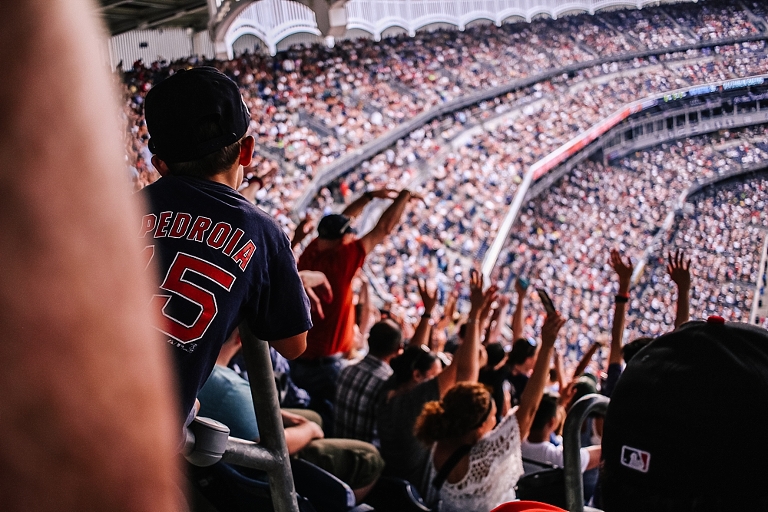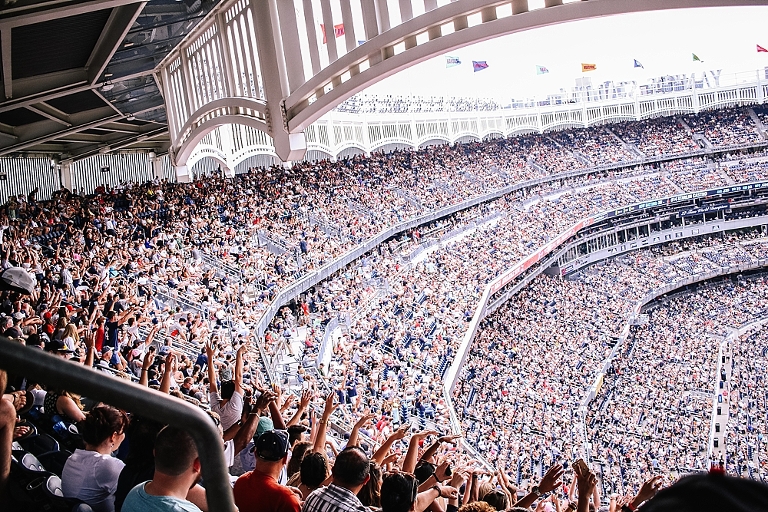 We had the worst seats we could have gotten haha! But we really didn't care–we actually liked them! We had a roof so when it rained a little and when the sun was hot out we were in the best seats!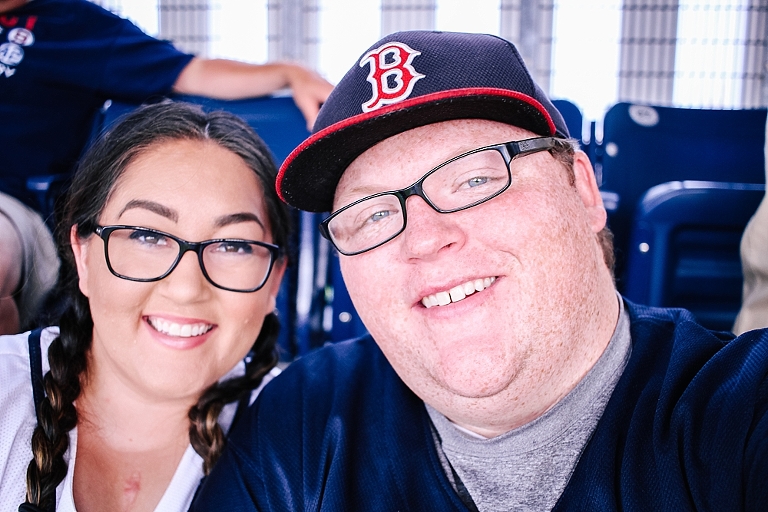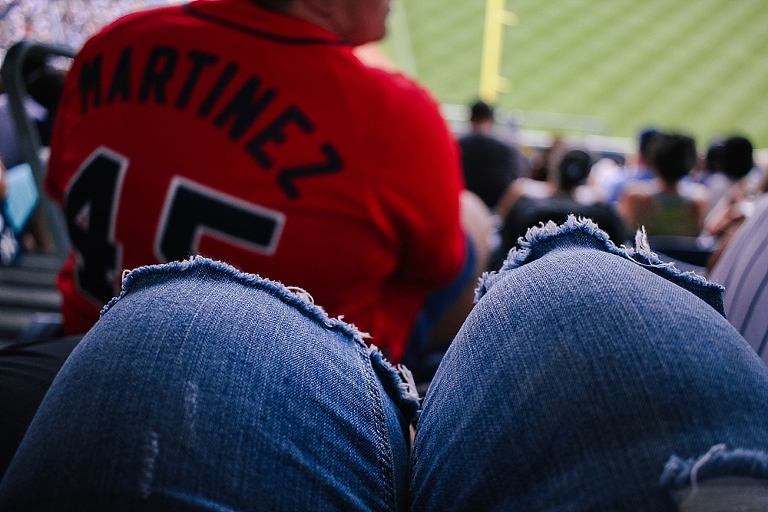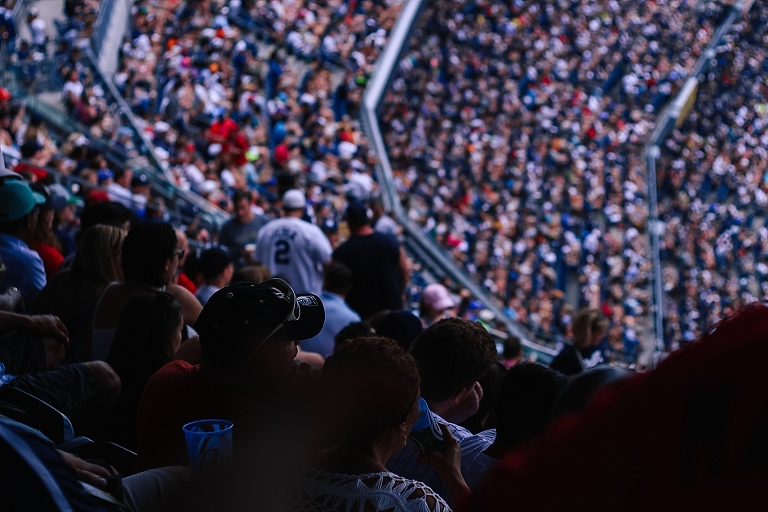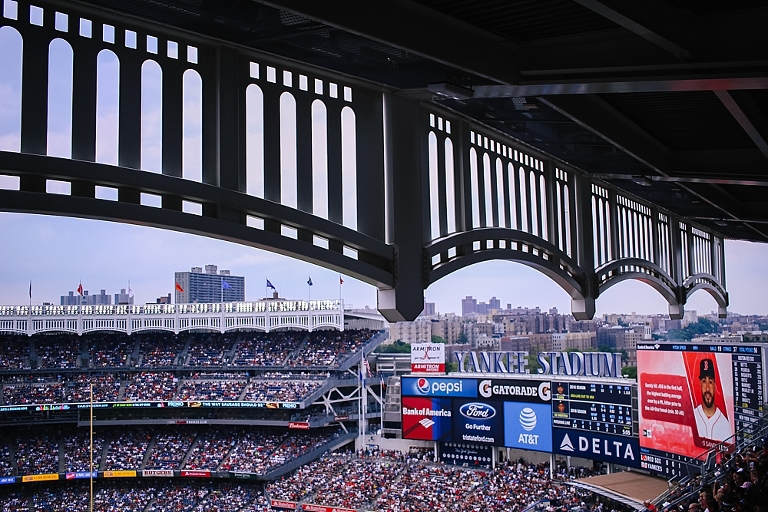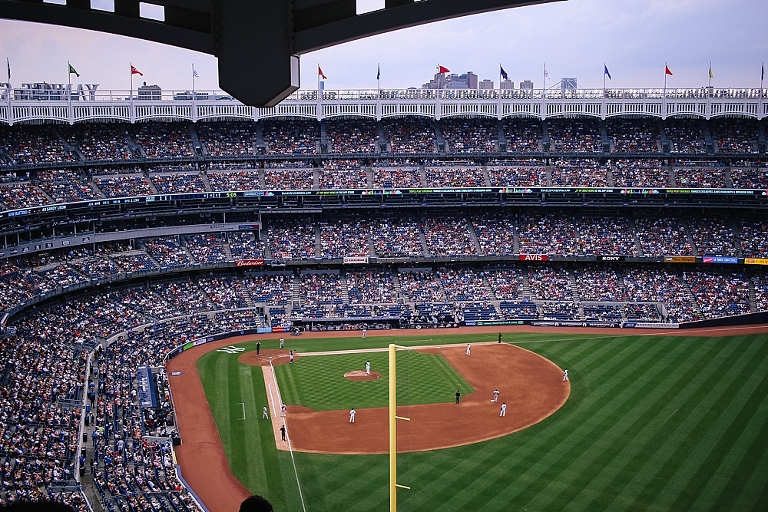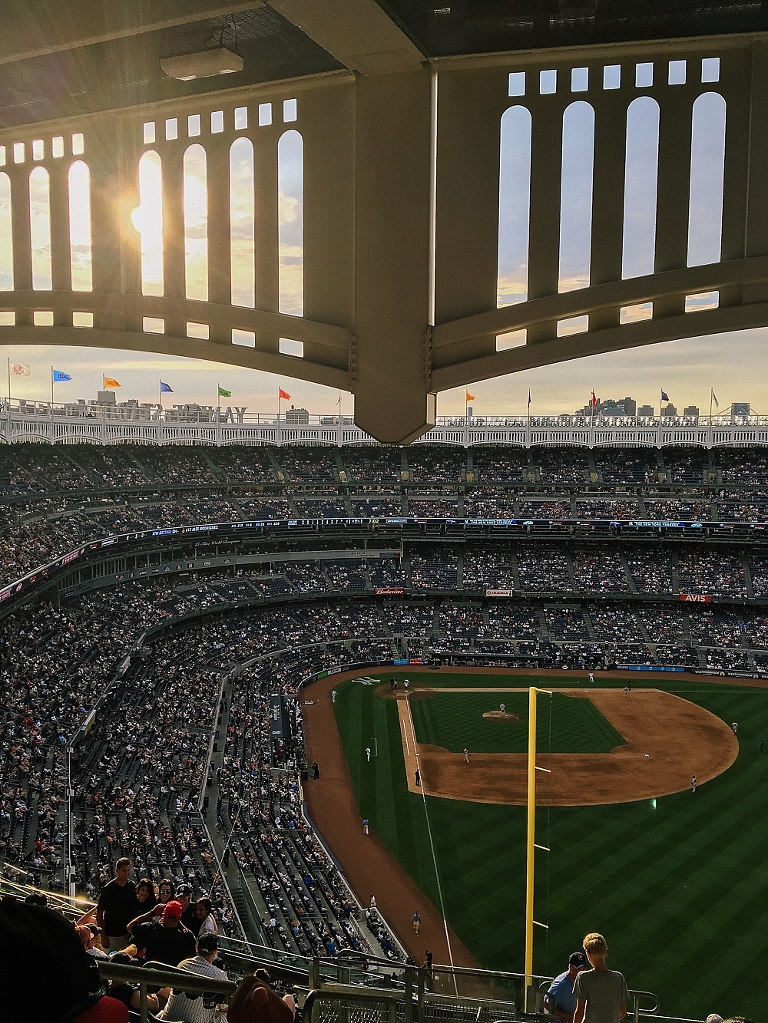 The Red Sox won, AND I saw Sam Heughan on the big screen. And if you don't know who he is you've obviously never watched Outlander because it you had you'd be obsessed with him too.