We left our bags at our hotel Sunday morning and went to Brooklyn! I had seen some fun bagels at The Bagel Store there and I LOVE color so I needed to go there! I wanted to walk around Brooklyn so it was the perfect combination! We rode the subway down to Brooklyn and it was fun to see it all and soak it all in!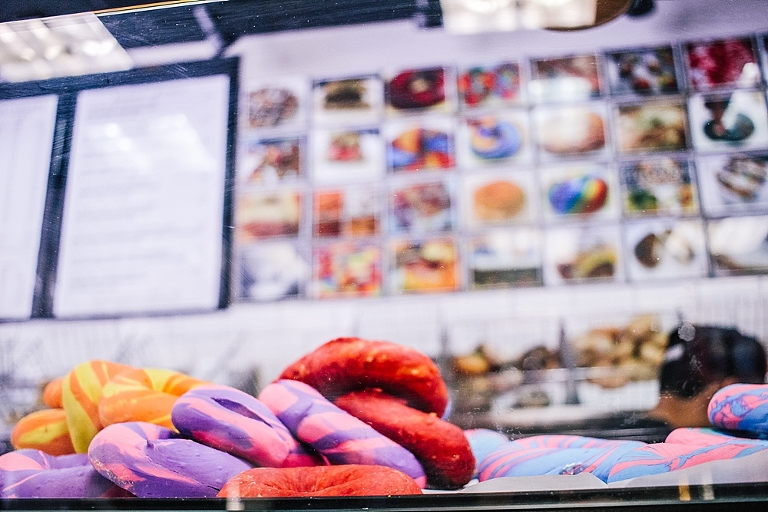 I wanted to try them all!!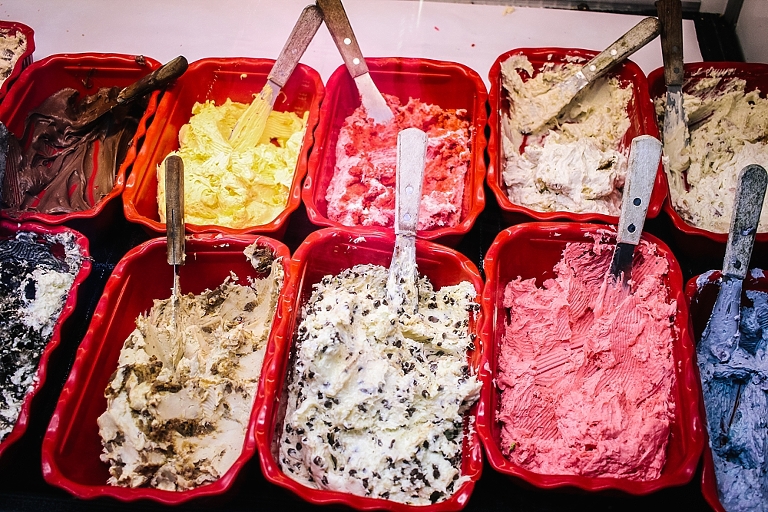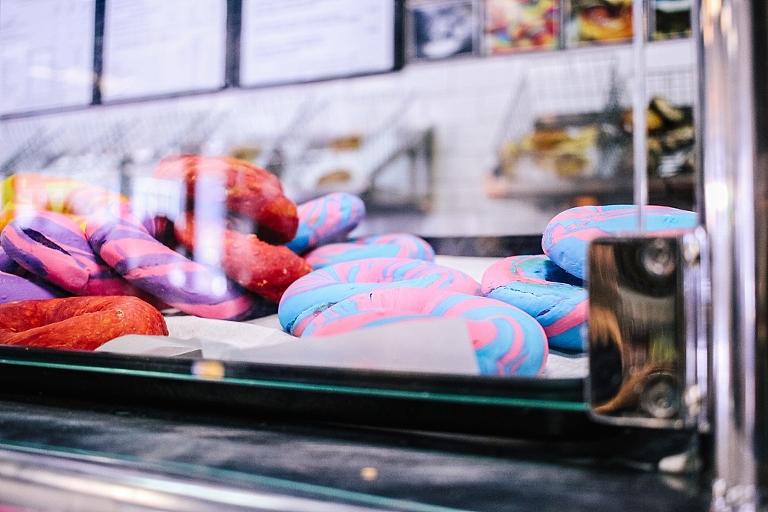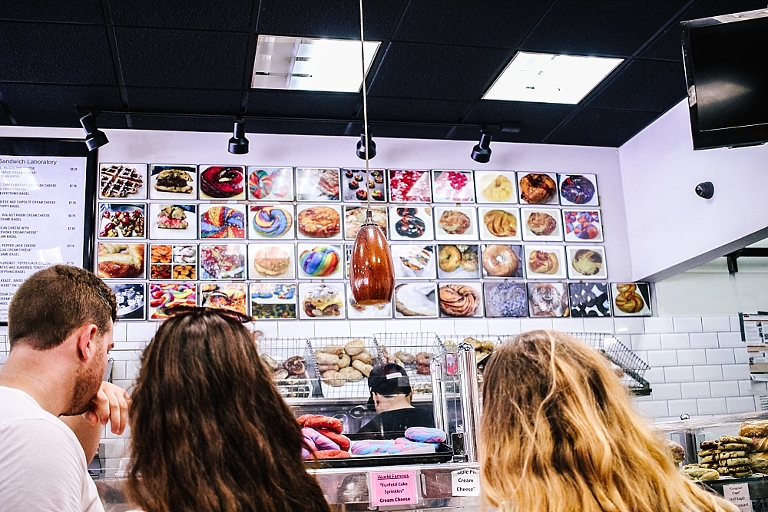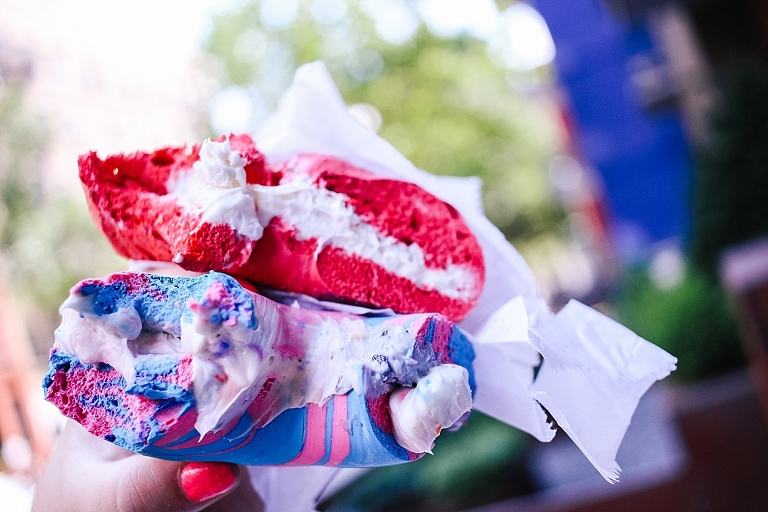 Strawberry bagel with strawberry cream cheese! So yummy!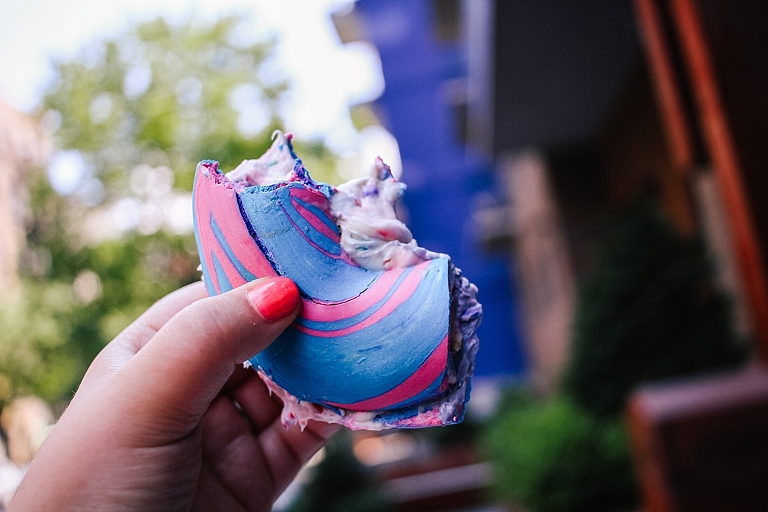 Pink and blue bagel with half blueberry cream cheese and half funfetti cream cheese!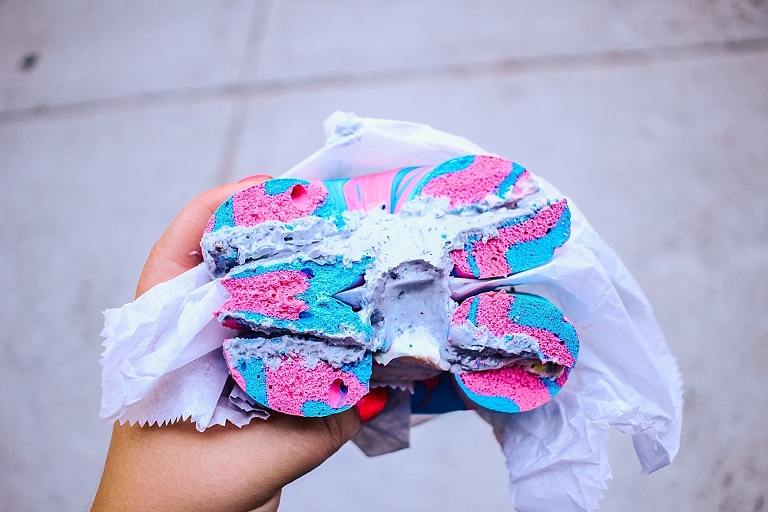 On the ride to the Statue of Liberty! Walking the Brooklyn Bridge was really the only thing on my list we didn't have time for! I was bummed buy it's totally ok!
That night we flew back home, it was a fun and busy weekend but we loved our time in NY!