WARNING: Lots of funny faces ahead.
My sweet sister and her family had me take her family pictures a few weeks ago! She's so good at coordinating outfits for all of them, they look so cute! And can you tell we're related? I hear all the time how much we look alike, I'm not mad ;)
We went to downtown Ogden by Da Vinci Academy and had a nice session! These boys are my best friends and so dang cute. I had to post some of the funny ones because it just shows their personalities so well.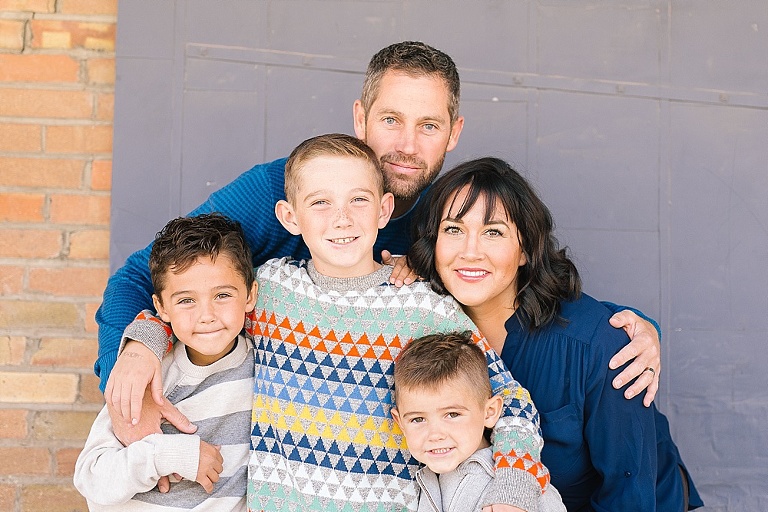 The boys wanted a picture with this tower thing haha.