It was a really rainy and dreary day when we landed in San Fransisco! But we were ok with that. We took the earliest flight in the morning and so we could use a good nap. But right when we woke up we headed straight over to the Golden Gate Bridge! It is really such a wonder to look at! It's a marvel and a must see anytime I go to San Fran! We'd been to San Fransisco for a day a few years early, so we knew one place Where to see the golden gate bridge that day!
It's a fun little walk and there are a few picnic tables if you get lunch. There's also a little gift shop and a lot of information on the building of the bridge that I found lots of fun.
What I like about this view is that I feel like I learned more about the bridge and we walked up a little hill to get an even better view! There weren't a ton of people around us which can be hard to find in a busy city like San Fransisco. Makes for great pictures too!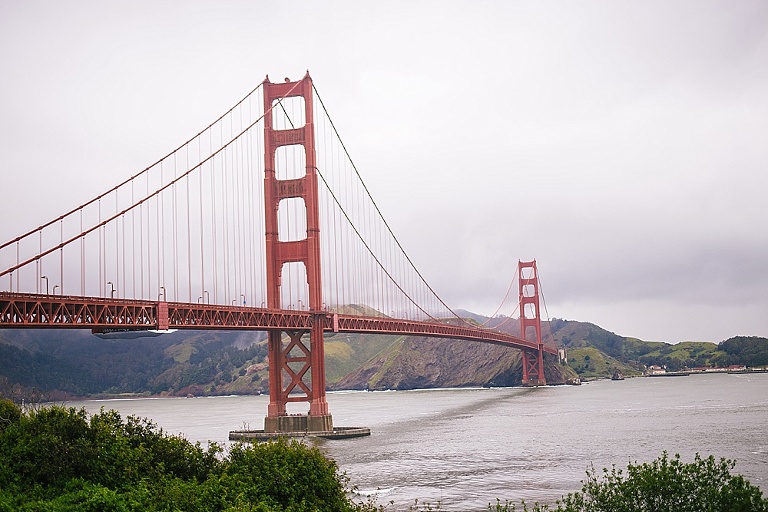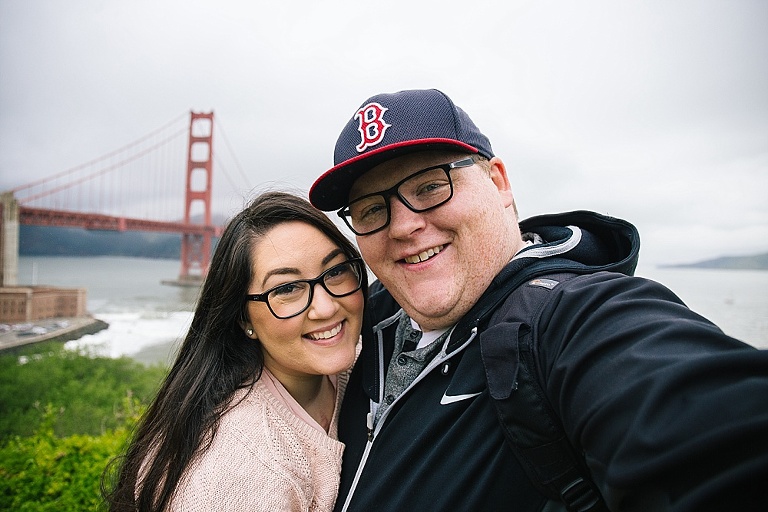 Dave is so good about calling friends and family on their birthdays… and it only annoys me when I'm trying to take pictures of him ;)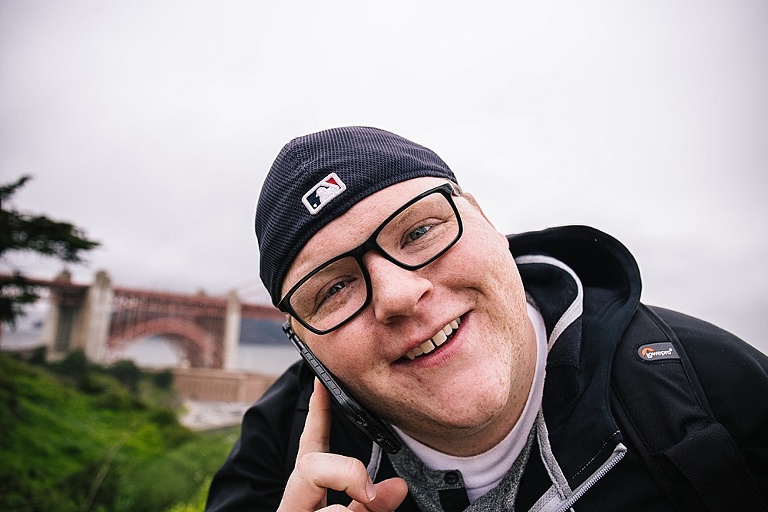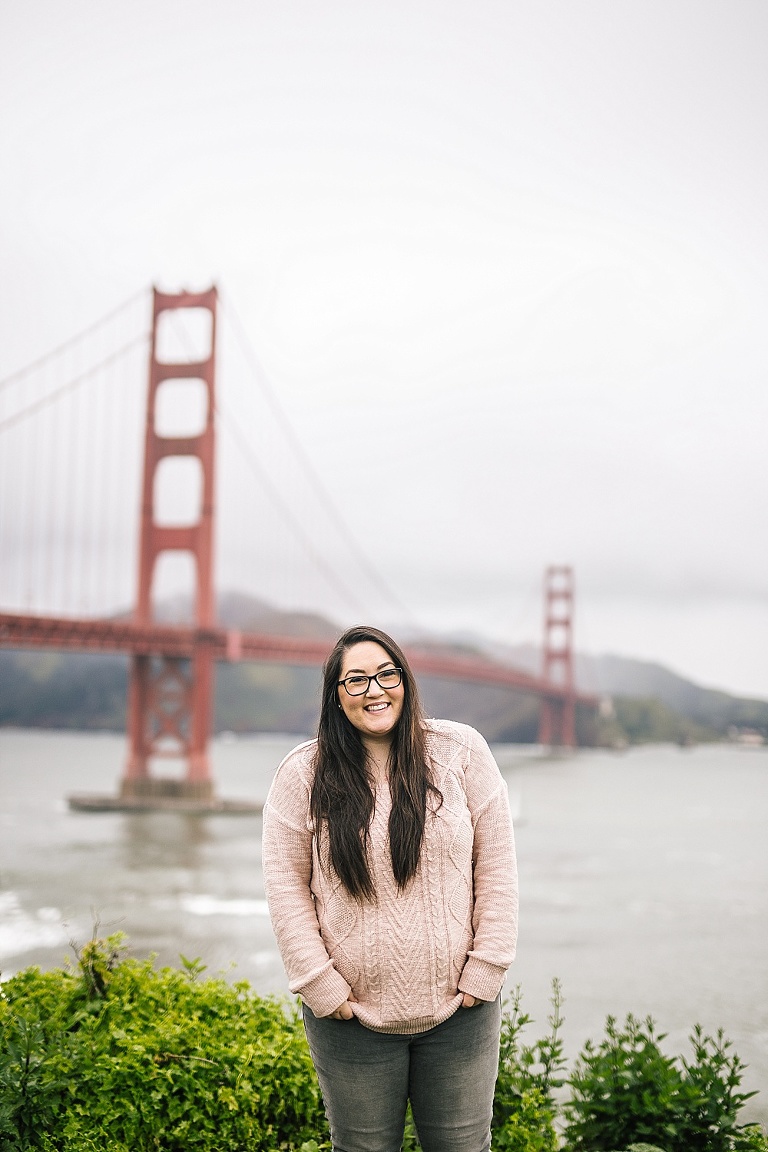 Dave literally always takes so many pictures before I'm ready, haha! I kept this one because it just made me laugh so hard!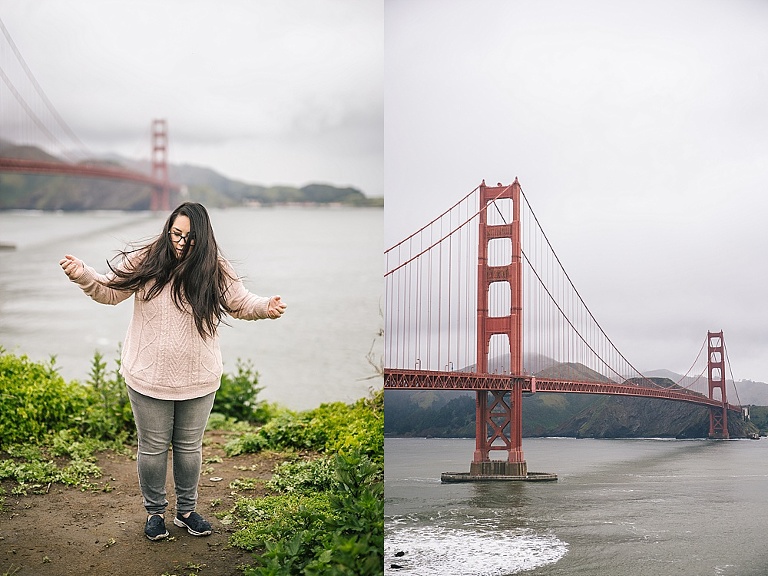 The next place we went to see the bridge was Baker Beach!
Our friends Mandy and Shane that we were with LOVE this beach. They go all the time and even got engaged there! We went the next morning during their engagement session and it was so sunny and beautiful!
What I like about this view is that the beach is really long and there are a lot of places to hang out and take pictures. And, it's a beach! Duh. So, of course, I love it! It's a unique view of the whole bridge and a lot of the bay. It was March, so we didn't swim or surf, but I hear you can!
The walk down to the beach is tree lined and very pretty!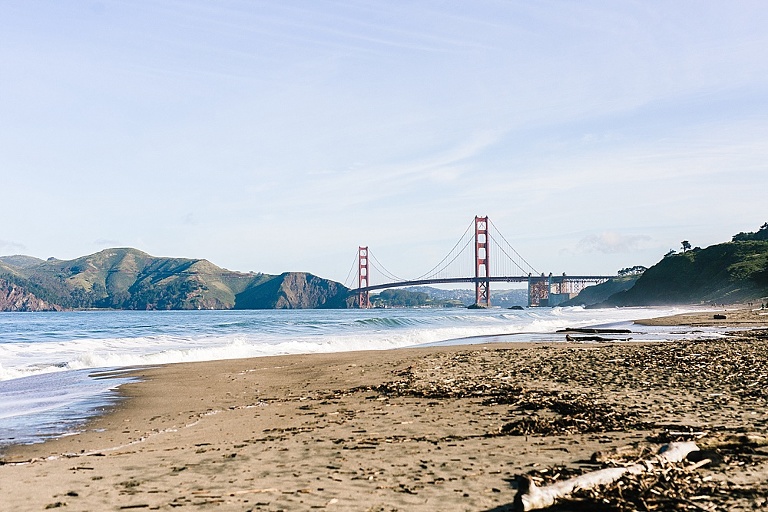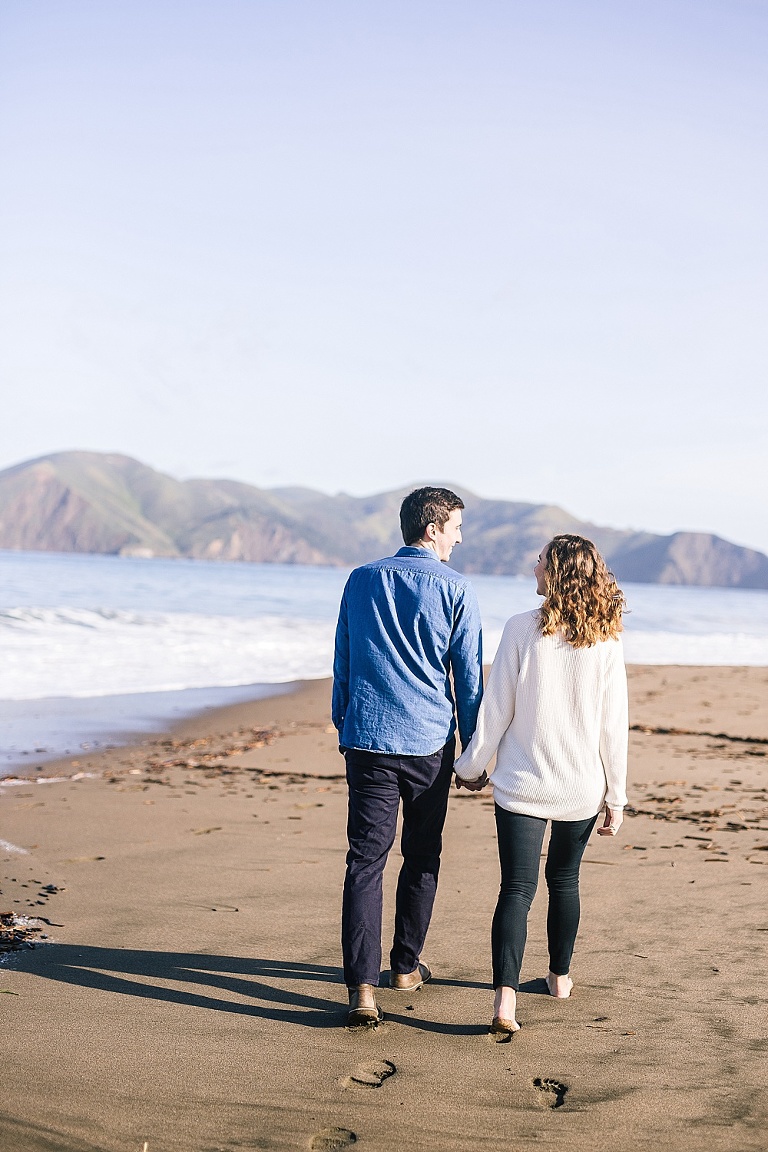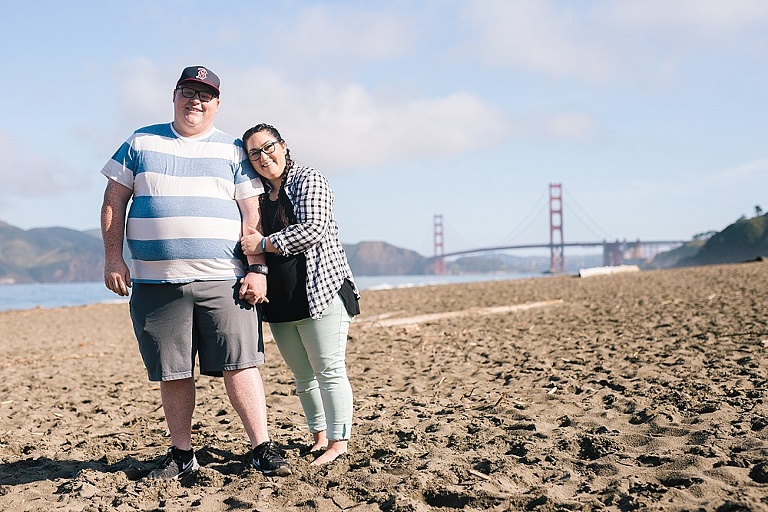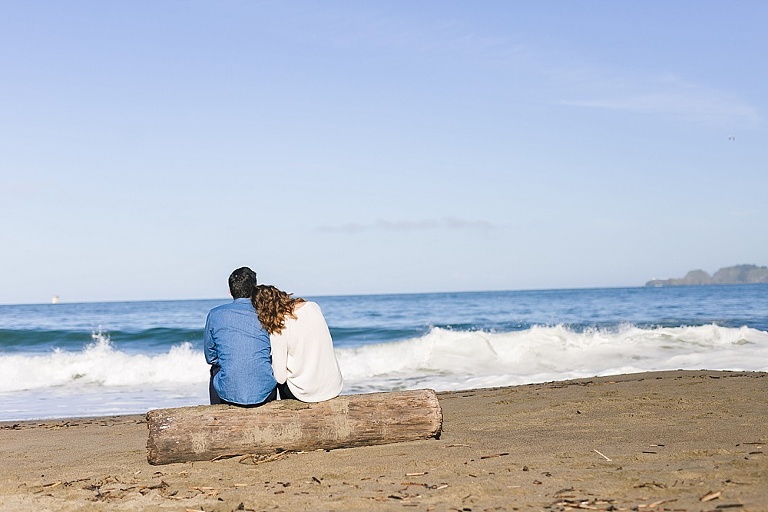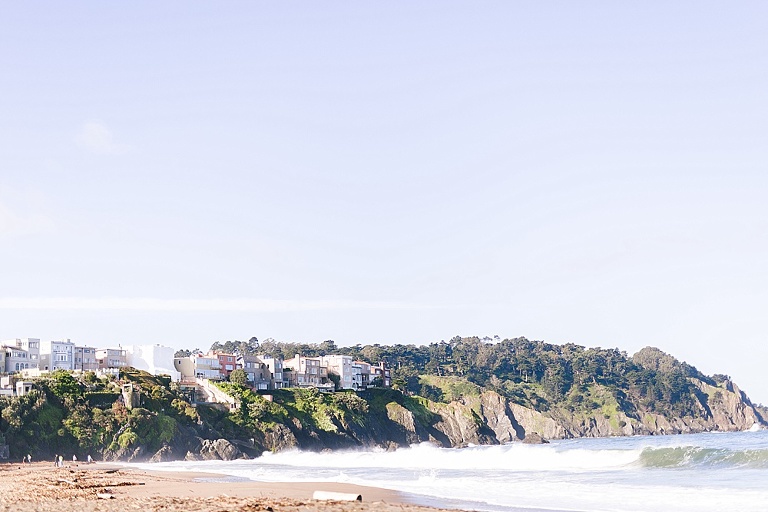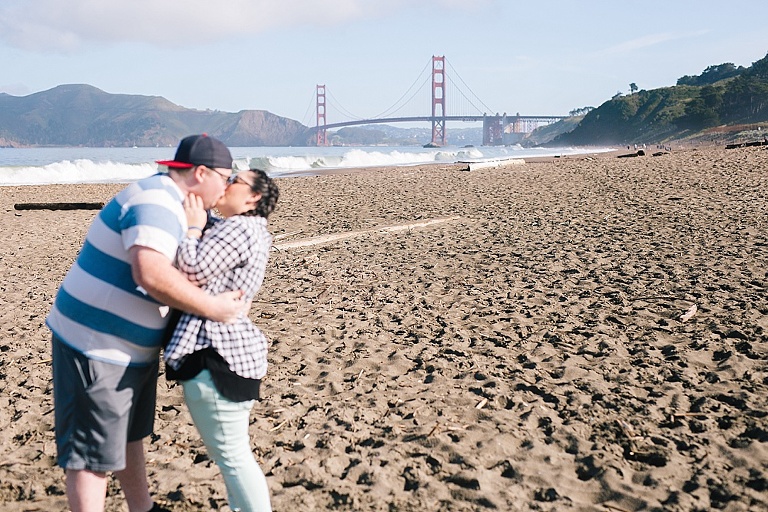 Wherever you see the bridge, make sure you go! And take lots and lots of pictures!
Blog Posts from the Trip:
Where to eat in San Francisco // Visiting the Painted Ladies // Where to See the Goldengate Bridge // Getting to the 16th Ave Tiled Steps // San Francisco is the Cutest // Sutro Baths // Mandy and Shane Engagements